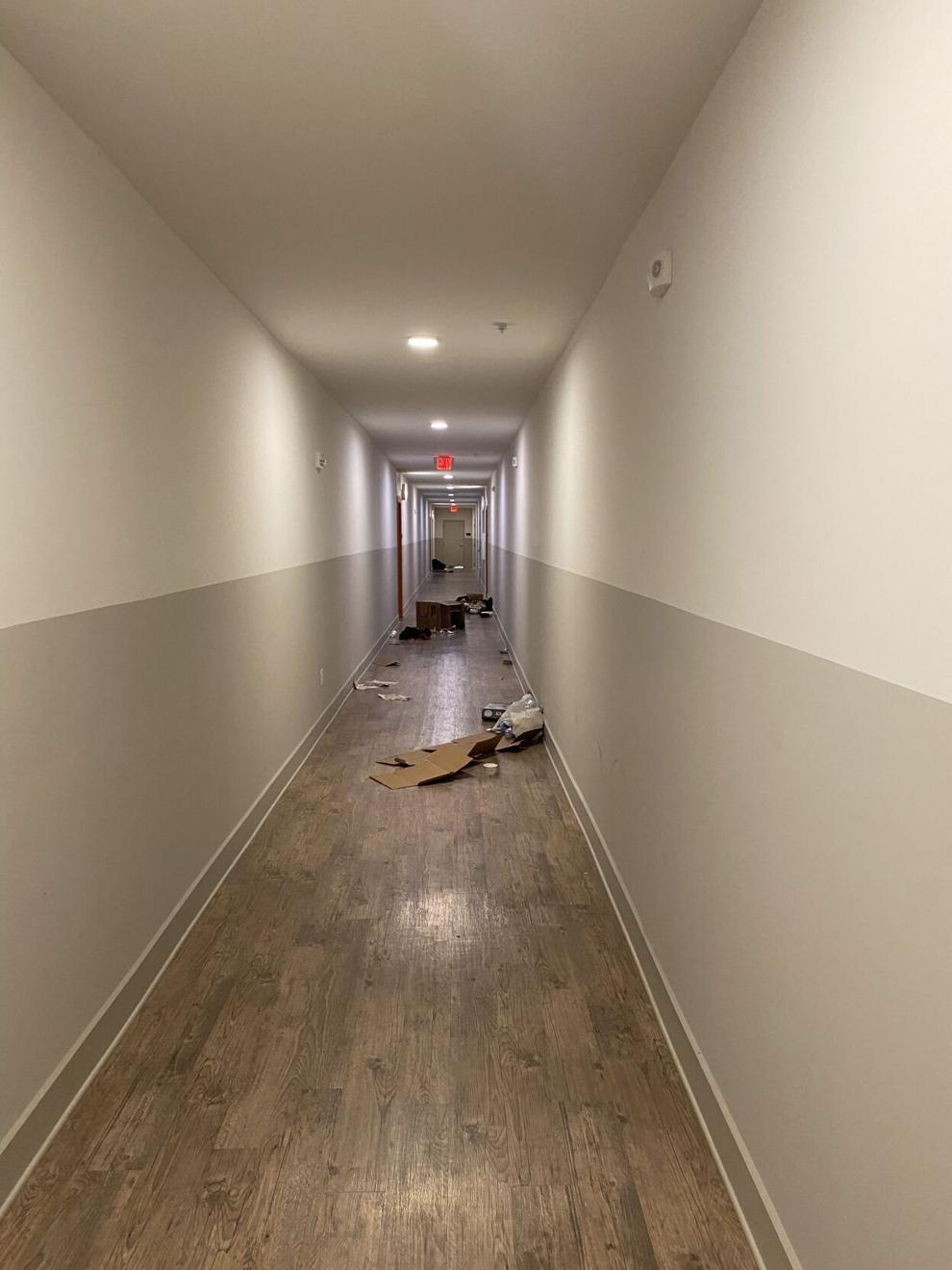 With a total of more than 31,000 students enrolled at UT this year, the university welcomed a record number of students to campus. Over 5,900 undergraduate first-year students started their college career on Rocky Top this year, a 23% increase in freshman enrollment since 2016, according to UT's website.
This increase in student population has brought challenges to the university, as staff is forced to find a way to accommodate all students. The most obvious challenge is on-campus housing for students of all grades because the current campus living spaces cannot physically house everyone who requested housing.
In order to compensate for the lack of housing for students, University Housing converted common space areas into dorm rooms. Richard Swearingen, Associate Director of University Housing, expressed that this space is used more frequently to house students than people expect.
"The conversion of common room space is often utilized to accommodate high demand at the start of an academic year," Swearingen said.
Upon realizing space would still be limited, however, senior University Housing and Student Life staff collaborated with Enrollment Management Leadership and ultimately decided to use off-campus housing for students.
The university contracted with Aspen Heights apartments mid-summer to house students. They selected this property because of its number of available apartments and its proximity to campus. Some upperclassmen were notified that they had the opportunity to move their housing assignment to Aspen Heights.
When sophomore computer science student Nadia Tippett was notified about this decision, she experienced some confusion and hesitation when trying to choose what to do about her housing arrangement.
"They didn't really give us a lot of information," Tippett said. "They just sent out a pretty vague email saying, 'hey, if you want to move, you can move, and if you decide you don't want to move, we can take administrative authority and make you move if we need the space.' It was a little scary at first 'cause I didn't wanna say no just for the university to move me anyways."
Upon looking at the apartment complex's website, Tippett decided to go ahead and alter her housing plans to avoid being moved later in the semester. Aspen Heights, however, has not been exactly how she imagined it to be.
Aspen Heights advertises brand new apartments, top of the line appliances and more amenities than a student could possibly imagine.
According to Tippett, the apartment itself is adequate and nice. It's the management and communication, however, that might be the root of some of the issues occurring at the complex.
In fact, when trying to call the maintenance department hotline, only students with AT&T as their service provider can get through to an employee without losing service.
"Aspen management is definitely not the best," Tippett said. "Half the time, they don't give any answers."
Sophomore psychology student Gia Albert has also faced issues with Aspen's lack of communication.
"We have a UT representative who works here, but there's only one and he told us that whenever we first moved in that the Aspen people hadn't even put him on the emailing list for all the important stuff," Albert said.
Information about the details of the complex and the apartments themselves was nearly impossible to find for UT students who had to prepare quickly. Tippett says she tried to contact Aspen Management through Facebook in lieu of UT providing information.
"I literally had to reach out to them on (Facebook) Messenger and ask them what the size of the beds were because I had no idea 'cause they didn't give us any information," Tippett said. "UT didn't give us any information."
Outside of the issues with Aspen's communication, students seem to have issues with the cleanliness and damage in the building.
The building uses a "trash valet" system where each apartment is allotted two trash bags before the trash pickup time, and if they produce more trash than that, they are supposed to pay a fine. It seems, however, that a lot of the trash is not being picked up in the first place.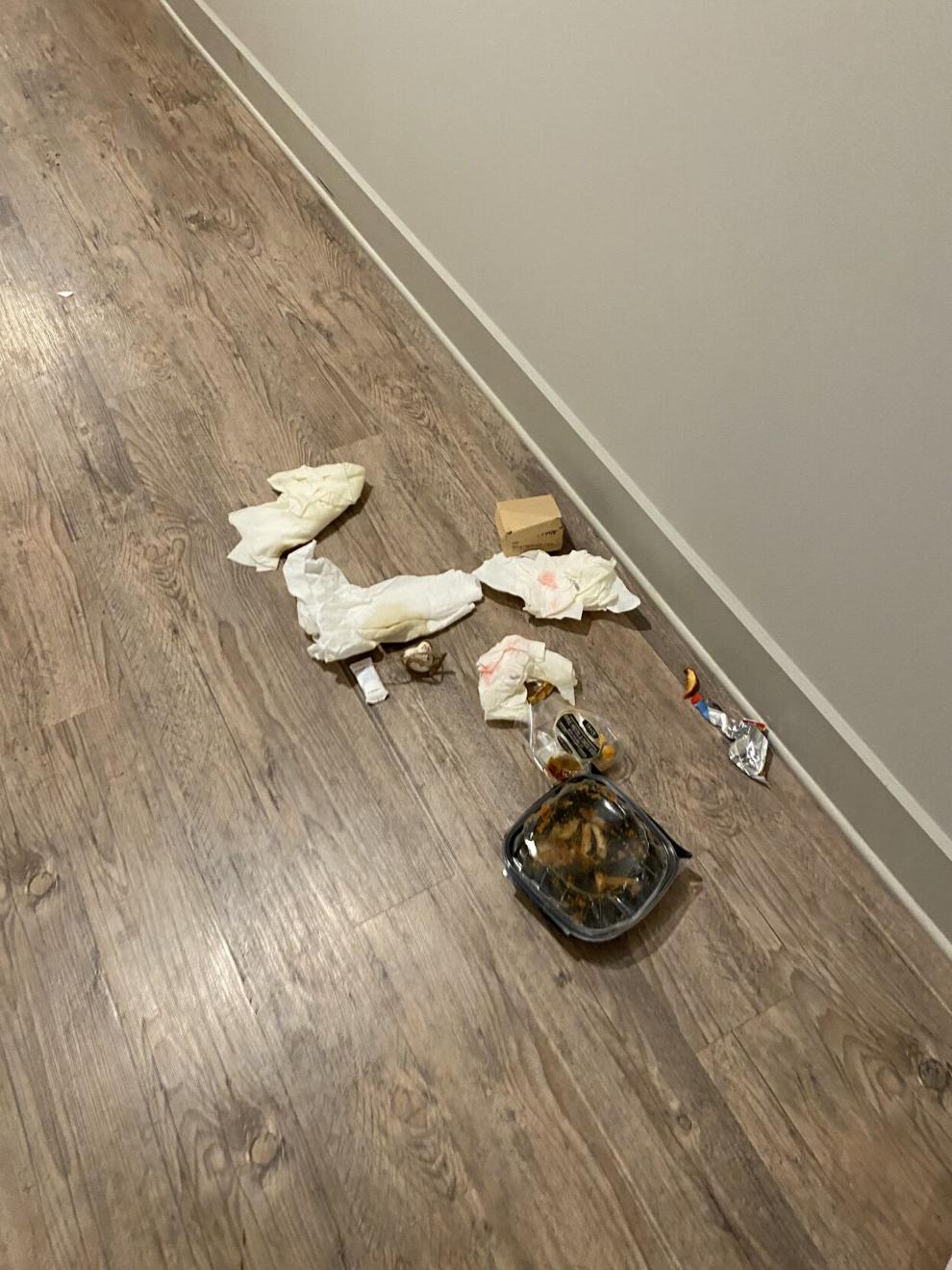 "It was definitely a shock when we first moved in because I was promised all these amazing things on their website only to find out it smells, there's garbage that has just never been taken out, there has been garbage that has been kicked open by people that has been strewn across the floor, puppy pads that have been left in the hallways — all kinds of safety and health code issues that are just not being addressed," Tippett said.
"On the hallway that I live in, we literally have food all over the floors... Some people let their dogs poop in the stairwells," Albert said.
Besides the trash, there is also destruction throughout the building that makes it less than appealing for residents. The hallway walls have black footprints and scuffs of them, and one of the elevator's panels is dented in and is missing the 'up' button. This was then replaced with a drawing of an arrow in sharpie.
"It seems very horror movie-like almost whenever you're walking to your apartment," Tippett said.
When Tippett moved into her apartment, she noticed popcorn spread everywhere throughout the unit, dented metal barstools and unclean garbage receptacles.
"Our trash cans were never cleaned out before we first moved in," Tippett said. "There were liquids that looked like something had decomposed inside of them."
The trash was picked up last Wednesday amidst numerous complaints. Most students were unsure of how they could even complain.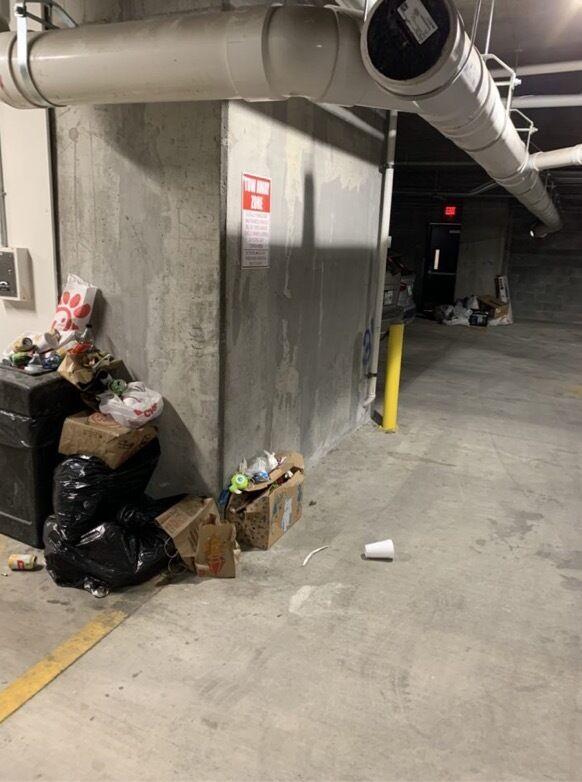 "It's just really suspicious because the people who are supposed to be the property managers don't have an email listed anywhere, so every time we complain about the trash everywhere and all this other stuff, nobody says anything," Albert said. "I guess something worked, I don't know, but it was a mess."
Aspen Heights declined to comment on the claims made by residents.
The situation has caused some concern with both the apartment complex and the university's handling of the situation.
"I was telling my parents and they were like ... 'if the school is the one making you live here, then this shouldn't be happening,'" Albert said.
One perk of the whole situation is the price of the apartments, which are newer and higher quality than the ones in Laurel Hall.
"Students in Aspen Heights and converted residence hall rooms pay a comparable rate consistent with the University Housing rate structure," Swearingen said.
Despite the issues with the management at Aspen and the cleanliness of the building itself, students do admit that the apartments themselves are quite nice, and they are grateful to get a discounted rate on behalf of the university.
"I feel like it's one of those things that just depends on what matters more to you," Albert said. "But I feel like it could be better."
Students who were relocated from Laurel Hall to Aspen Heights were under the impression that they had little choice in the matter and were quickly disappointed with the state of their new homes and had many questions that they could not find answers to. It is clear that so far, the fall semester has been drastically different from what these students expected before being relocated.
"A lot of people at Aspen had their hopes up, and a lot of them are pretty disappointed in what they found," Tippett said.