The new West Campus Dining Facility has fed thousands of students during opening week. With the rapid pace of students and numerous food options, it is no wonder the establishment is popular. West Dining is the only dining hall open during the day and is based in an optimal location neighboring multiple dorms and Presidential Court providing easy access to the space.
The dining hall serves the double purpose of food service and maze. It is easy to get turned around among the many sets of stairs and incoherent scenery.
The building itself is very appealing — although the doors are difficult to open. The mood in the space is very homey and inviting. Warm tone lighting contrasted with the cool toned walls creates a rustic feel. High ceilings bring more space to the layout, making each floor seem less crowded when lines are long.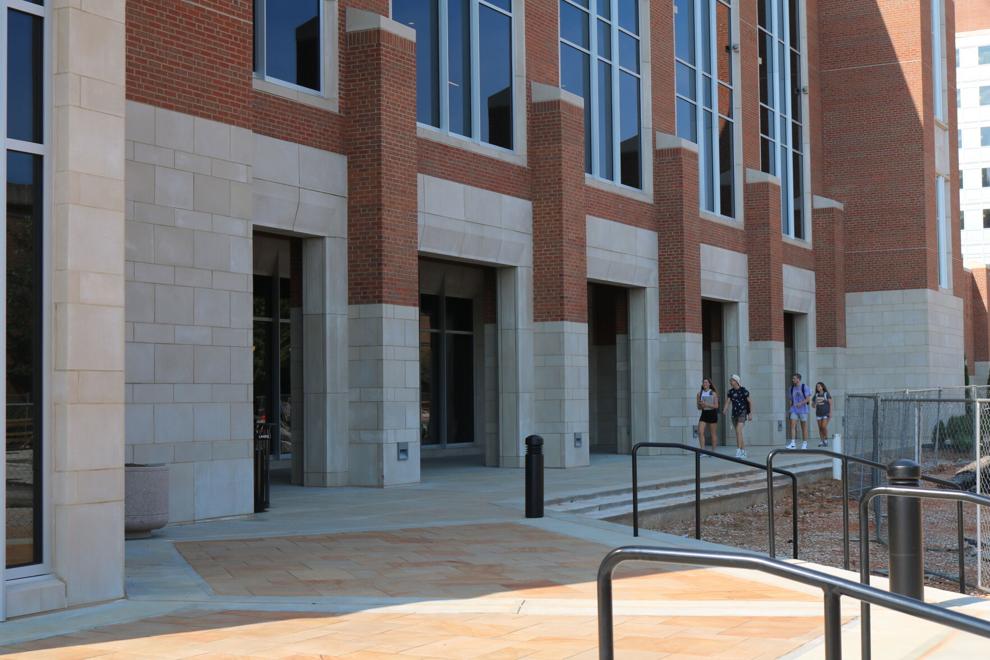 The third floor has the most advanced interior design. Towards the back of the grill section, you can find a sectional couch and gas fireplace. This will be valuable in the colder months for an intimate dinner. After a few visits, navigating the dining hall will be much easier.
At the beginning of each food station, you can find a small plate to pile on food. It is important to know that at stations where someone serves you, the staff member cannot touch your plate. Either stop there first or plan to carry multiple plates.
There is plenty of seating. Whether you are dining alone or with a big group, you will be able to dine comfortably. For solo diners, I recommend sitting on the second floor towards the back windows. There are smaller tables and a view of the mountains. For larger groups, try sitting in a long booth on any floor. This is a great spot to catch dinner with friends.
Prime breakfast time is 8:30 a.m., with slow foot traffic and good eats! Waffles, hash browns, eggs and bacon are regulars on the menu. Don't bother coming after 10 a.m. because food scraps are not fulfilling.
Lunch hours are the simplest time to dine here. The food is fresh, and the atmosphere is laid back. Lunch hours run the longest between 11 a.m. and 4:30 p.m. Flex seating gives people the option of working through lunch or taking a break and enjoying the ambiance.
Dinner rush happens around 7:30 p.m. This is the most overwhelming hour. Long lines lead to scavenging for food, tables get wiped down less often and anxiety heightens as students crave a burger. The food is hot, but oftentimes, it tastes hardly seasoned. Bring your own salt, pepper and hot sauce because West Dining will make you miss homemade food. If you are a first time visitor, start at the salad bar. This is a great way to get in greens and customize a plate to your liking with familiar toppings.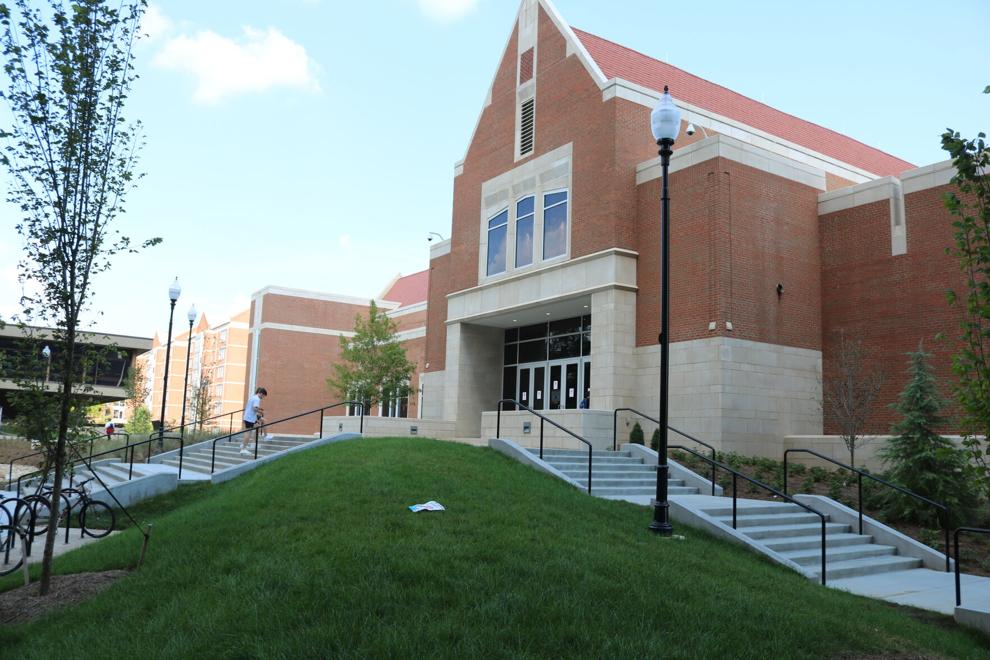 The facility has a few hidden gems. The bakery consistently switches out fresh baked goods. And, the self-serve ice cream machine will make you want to visit again. The toppings bar is just two feet away with sprinkles, Oreos, M&Ms and more! Come for chicken nuggets, stay for the ice cream.
West Dining has become a new staple for a student's daily routine. Be aware of what time you are dining and anticipate your specific dining experience. West Dining is the right place to go if you are looking for hot food fast — or somewhat fast, depending on the rush.