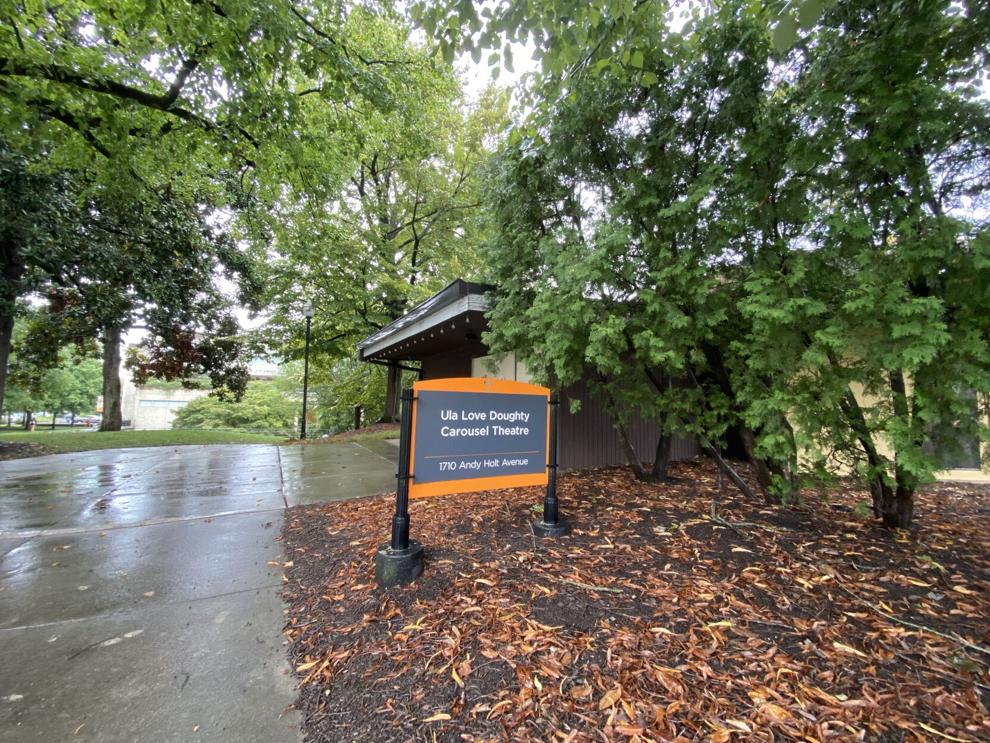 Since it was first constructed in 1952, the university's Ula Love Doughty Carousel Theatre has been for many a trademark of life on campus. Now almost 70 years old, the renowned UT landmark is in the works to receive a bit of a facelift — a $15 million facelift, that is, that will reconstruct, improve and expand the spirit of the old theater in a new venue.
When the Carousel Theatre was first built, it was intended to be a temporary structure. As a result, it was not equipped with many of the amenities that you might expect to find most places on campus — the most notable being air conditioning and restrooms.
In the new structure — construction for which is projected to begin during the summer of 2022 — patrons and crew will enjoy a lobby, restrooms, improved dressing rooms, state of the art lighting, sound systems, stage systems and flexible seating.
Among the guiding voices of this process has been Calvin MacLean, recently retired professor and Head of the Department of Theatre, as well as Former Producing Artistic Director of the Clarence Brown Theatre.
"The students who train in this fine program, both undergraduate and graduate, deserve a safe and flexible 'little' theatre," MacLean said. "All of our theatres are laboratories of theatre training as much as any scientific laboratory. A new Carousel Theatre will upgrade our professional program, our training programs and help to recruit the finest students to our acting and design programs."
Also at the forefront of this operation has been campus architect Andy Powers.
"One of the things that the patrons of the theatre love is, something anybody that's ever been in there will remember, is how intimate it is. It's a very small space," Powers said. "It's got wood beams that are very memorable. They're very warm, and so we're hoping to use those elements in some way in the new theatre. Whether or not that's possible, we want to recreate the intimacy of the theatre and the really rich experience that you have there when you're watching a production."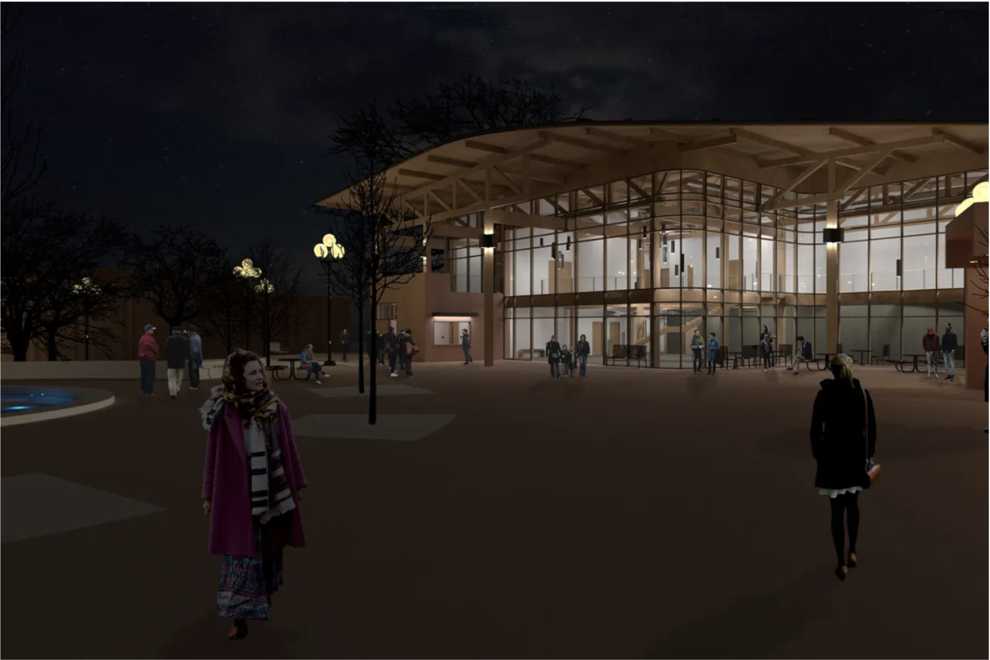 Since the upset state of the Carousel Theatre was first brought to light several years ago, the plans for the venue have gone through several stages, first entailing renovations and later evolving into overall reconstruction. Most recently, the executive programming committee overseeing the project signed with local architecture firm Sanders Pace Architecture and is now beginning the schematics design process.
When it comes to the projected timeline for completion, it is expected to take roughly a year to complete the necessary design work and documentation before breaking ground in mid-2022. Construction itself will then take an estimated year to 18 months.
For loyal fans of the Carousel Theatre, there is certainly a loss to campus culture that the demolition of the original structure may pose.
"I remember going to see 'Peter Pan' at the Carousel Theatre when I was in grade school. I think there is a lot of emotional history in that building," Powers said. "Whatever we're losing historically, we hope that we're gaining and trying to capture the flavor and the feel of that, so that for generations to come people can go back there and really enjoy it, and pass it down to the next generation."
As plans continue to take shape for the future of the new Jenny Boyd Carousel Theatre, as well as for the legacy of the original, Volunteers can rest assured that each will leave its own distinct mark on UT history.
"I hope that the new Carousel is both a 'jewel box' in the arts area of the campus and recalls the importance of the original Carousel in UT's and Knoxville's history," MacLean said. "The Department of Theatre is a point of pride for UT. It is my hope that a new Carousel, the Jenny Boyd Carousel Theatre, will be a point of pride throughout the next 70 or more years."