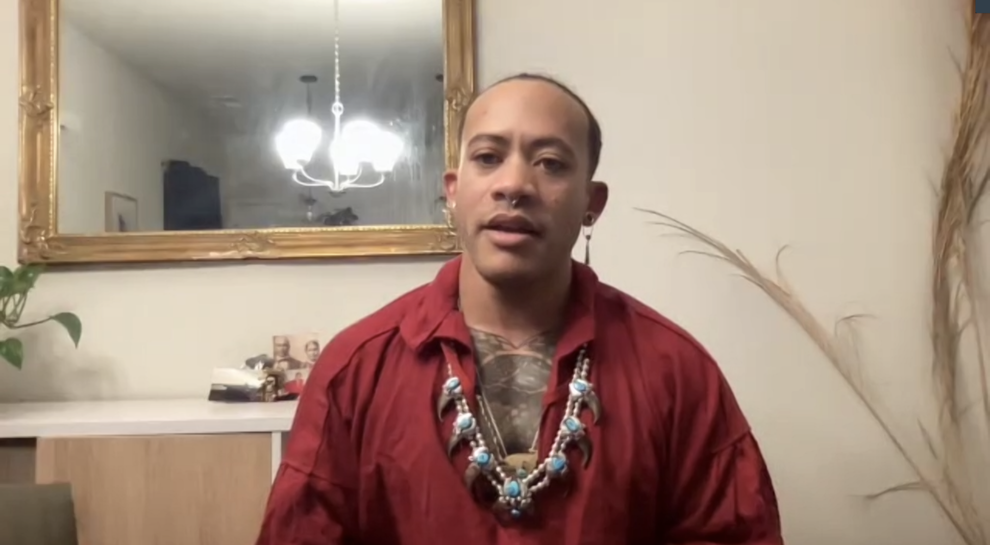 On Wednesday night, trans indigenous activist and former U.S. Marine Sergeant Shane Ortega spoke in a campus-wide Zoom meeting entitled "All of Me" about his identities and how they helped to guide his experiences and work in appealing the transgender military ban.
When he enlisted in the U.S. Marine Corps in 2004, Ortega had no idea that he would make such an impact on the lives of millions of fellow trans and indigenous people. While his lifelong desire to serve was inspired by his familial lineage of warriors, he also felt that it was the best option to stay out of trouble and receive better opportunities for a proper education.
Ortega excelled in the military, working with a large team of similarly minded people to overturn the transgender military ban. He described his experiences as privileged opportunities to absorb knowledge to apply to life. Specifically, he credits his own experience in the trans military community and with serving as a female in an infantry as the main contributors to his success as an activist.
Not only is Ortega proud of his role as the first openly transgender soldier of Indigenous American descent in the U.S. Marine Corps, but he is also extremely proud of his Haudenosaunee-Tuscarora heritage.
Ortega comes from the Southeast and is part of a history of matrilineal people who lived on the Indian Woods reservation in North Carolina. His oldest recalled grandmother was of the Tuscarora tribe and was the matriarch of the family.
His oldest paternal ancestor — a free person of color — was of African Diaspora descent and travelled to the United States in 1605. He married into the tribe and his descendants became hereditary chiefs within the nation.
He explained the importance of including this information in the conversation.
"The history that we are told is that Afro-indigenous people, dark-skinned natives, do not exist," Ortega said. "As Tuscarora people we are triracial people. We have been mixed since the first ship came. The first ship took almost all of our men, 95% to be exact. They shipped them all across the globe. When you think about indigenous people, you have to think about the complete reality of the history that Arawok and Haudenosaunee or Tuscarora people were taken and enslaved."
Ortega identifies as two-spirit, which describes the gender duality of indigenous people without conforming to the standards of LGBTQ identity in Western cultures.
He further defined the fluidity that two-spirit truly encompasses.
"My gender is actually expressed as being like water," Ortega said. "It means to fit the container in which it is presented in relationship to not only the people that I serve but also to place and time."
While many indigenous people use this term to better explain their gender to people in Western culture, this term is not universal among members of the indigenous community. Identities are independently represented from tribe to tribe.
First-year student Mareyna Betancourth described the unique, inspiring nature of Ortega's lecture.
"His words and metaphors have been incredibly eye-opening," Betancourth said. "His remarkable thought process has prompted deep thought and reflection that I'm not sure I could've reached by myself."
For those who may be interested in learning more, Ortega recommends his top three books that can help to further explain issues concerning the discussed indigenous topics, including "Living the Spirit: A Gay American Indian Anthology" by Will Roscoe, "Blossom of Bone" by Randy P. Conner and "An Afro-Indigenous History of the United States" by Kyle Mays.