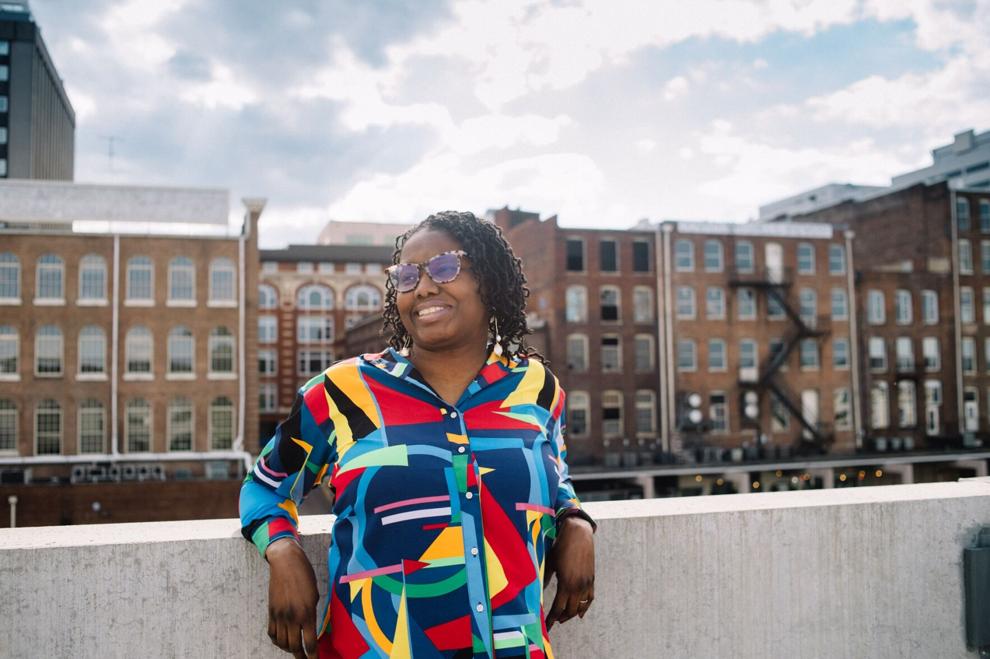 Rhea Carmon, also known as "RheaSunshine," is a native of Knoxville. She is the creator and executive director of the 5th Woman Cohort, a group of spoken word artists within Knoxville who write to express the power of womanhood and their experiences in life.
Recently named the Poet Laureate of Knoxville, Rhea has created four chapbooks and recorded three audio CDs. For 20 years, RheaSunshine has traveled the nation and shared her stories expressed within her work. She has touched many lives at universities, civic engagements, festivals and educational institutions, and Monday night, she came to campus to read her work at the Lindsey Young Auditorium in Hodges Library.
Carmon is passionate about her work and is well-known for her statement: "Burn with the motivation that only poetry can inspire!"
She writes about her eye for the bright side of any situation, which is how she got the name "RheaSunshine." She shared that when she was 9 years old, she was paralyzed for months but overcame it and continues to overcome any health issues that come her way.
She finds happiness in sharing her journey of learning and teaching. She challenges university students and staff to return to the joy of learning and to be the best people they can be to achieve their success.
"Waking up to hard times on the horizon, looking for glory in the skies of home, there is no doubt that life is different, we once found peace and connection, but now where do we look? When smiles are covered and only our eyes can tell our stories, we must take it one step at a time," Carmon said.
This line is Carmon's take on the adversity faced within the current pandemic, which has affected all of us worldwide. She encourages us to take it day by day and find guidance within these troubling times.
Mackenzie Davis, a freshman at the university, said that Carmon's outlook on life affected her deeply.
"RheaSunshine's words gave me a different perspective on life and made me realize that I am not alone in my experiences," Davis said. "It inspired and motivated me to become the best person and student that I can be at my time at UT and in my life afterwards."
Carmon described how poetry saved her life and the ways she uses it to create a safe place for others, by finding the beauty in learning and sharing it to influence her audiences. She believes that owning your life and your stories can free you and lead you towards success.
Regardless of her autoimmune disease and health issues, Carmon continues to inspire her students within her own classroom and while on stages across the country. As she made clear Monday night, no obstacle within life will slow her down from sharing her words and inspirations.