The investigation into hazing incidents against Asian American students has concluded.
The hazing, dubbed by some students as the "Asian Scavenger Hunt," required fraternity members to approach Asian students and ask to take a photo of them, usually under the pretense that the picture was for a class project.
According to a report from the Office of Student Conduct and Community Standards (SCCS), the activity was known to have started as early as fall 2016. After some investigation, members of the Asian American Association (AAA) and the Asian American Intervarsity (AAIV) found the men were members of Delta Tau Delta (DTD).
Shortly after, the Dean of Students became involved after the event was reported as a bias incident. It discovered that members of DTD have a scavenger hunt in which some male students took pictures with Asian American students on campus for points; the fraternity issued an apology letter.
In fall 2017, a similar incident was once again reported, when male students who were believed to be a part of a Greek life organization asked Asian students to take their pictures. It was reported as a bias incident to the Office of the Dean of Students, who then notified SCCS about the fall 2016 and recent incidents.
SCCS investigated DTD for hazing, but found no evidence to indicate that any of the fraternity members were continuing the practice. AAA and AAIV members shared with SCCS that they believed another fraternity was organizing the scavenger hunt. At the time, SCCS was unable to determine which fraternity participated in the activity and no individual names were ever shared with SCCS.
After the events were made known to the offices of the Dean of Students and SCCS, fraternities Pi Kappa Alpha and Sigma Nu were identified as "possibly being responsible" by SCCS for the incident.
During the hazing investigation, the Office of Sorority and Fraternity Life (OSFL) was asked by SCCS to address the "inappropriateness of activity" and directed them "to stop any activity like this," according to the report.
SCCS determined that the individuals who were involved with the incident were new members of Alpha Tau Omega (ATO), not Pi Kappa Alpha or Sigma Nu.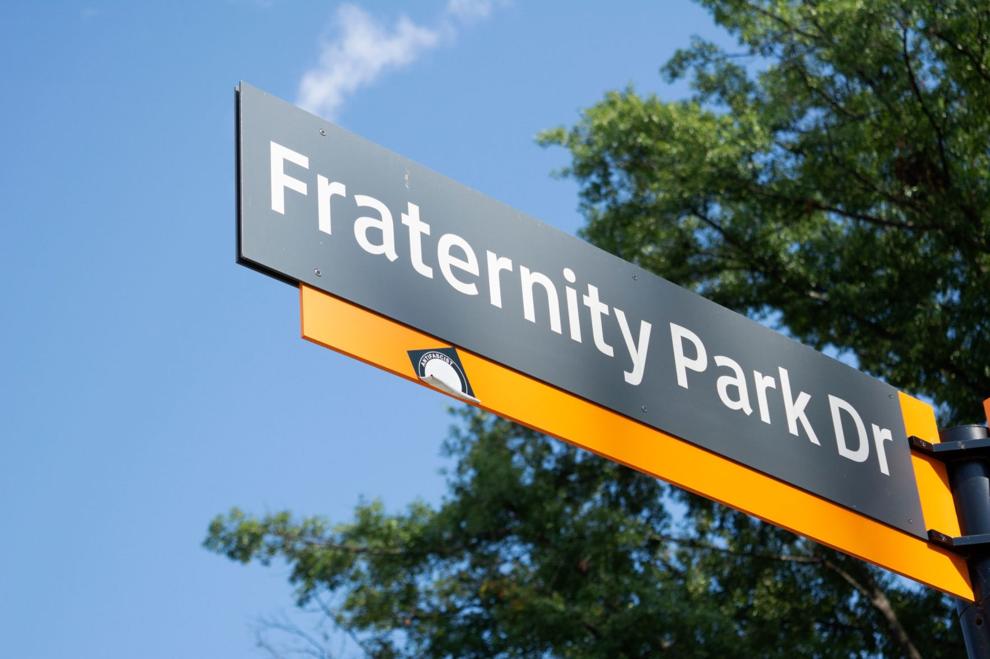 According to the report, a member of ATO thought it would be "'funny'" to tell new members of the fraternity in a GroupMe message to take selfies with Asian people, which the new members thought was required and proceeded to ask Asian people for photos with them.
ATO leadership was not included in the GroupMe messages and, upon discovering the activity, told the new members to stop and not participate and disciplined the individual responsible for starting the activity, according to SCCS. ATO's actions had occurred before they alerted SCCS of the incidents.
SCCS went on to discipline the individual responsible and concluded that no Chapter endorsed or supported the activity that the individual started.
Faculty, students targets for scavenger hunt
In fall 2018, Wellness Coordinator of Alcohol and Other Drugs of the Center for Health Education and Wellness (CHEW) Rebecca Juarez and several Asian American students were approached and asked by men believed to be members of a Greek life organization to take "'selfies'" with them. SCCS reported that the incidents happened on the same day but with different people and in different locations.
Juarez was on Pedestrian Walkway setting up for CHEW's annual Yoga Fest when she was approached.
"For me, this was a bit like being on display at a zoo or something," Juarez said about her experience. "The thing I worried about in the aftermath was, for what purpose were these photos being used?"
According to a document received by the Daily Beacon as part of a FOIA request, a student sent in a bias report to Associate Dean of Students Kelly Rubin on Oct. 8 of an incident that they reported happened to them on Sept. 19 in a university dining hall.
The student was asked to take a photo for an acquaintance's geography class because they were Asian American and they "complied because I believed that it was for an assignment." The student gave Rubin the person's name and year.
"I believe he is a pledge for Alpha Tau Omega and is participating in the 'Asian Scavenger Hunt,'" the student said in the email to Rubin.
A student who identifies as Asian reported being filmed by a few students on their phone to Kelly Phillips, director of OSFL, according to a document sent to the Daily Beacon by a FOIA request. Phillips said that the student described the male students as "'three men in t-shirts sitting behind a fence and using their phones to record her'" but could not confirm that the three male students were fraternity members.
According to Tennessee State Law, it is not illegal to photograph someone unless the photograph is taken somewhere where the individual has a reasonable expectation of privacy, such as a bathroom.
While not raising legal concerns, the incidents have raised some questions about students' rights and their safety on campus.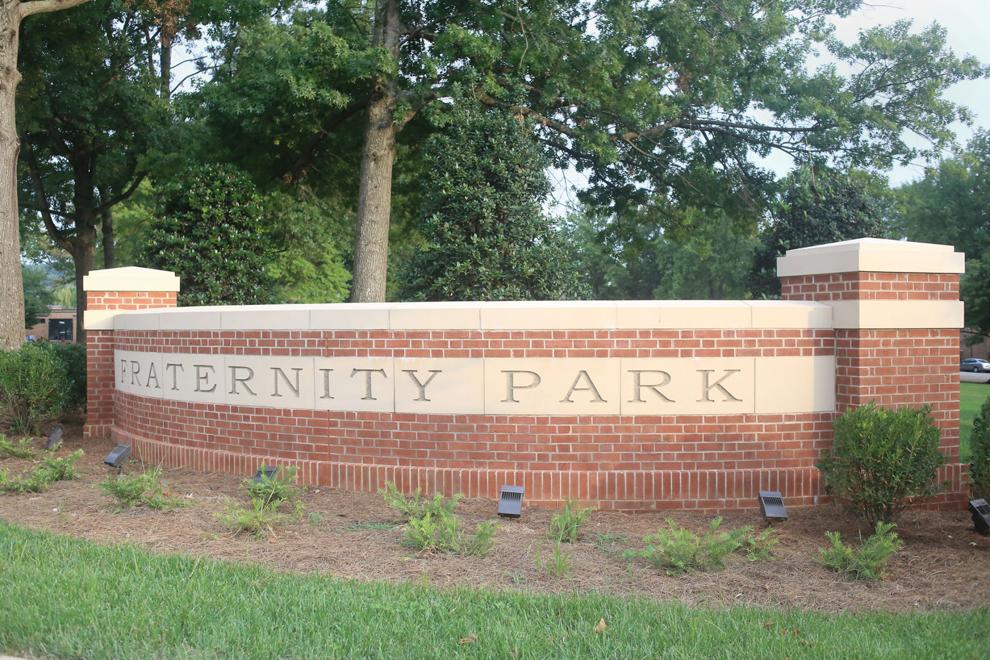 Campus groups, fraternities look to move forward
Phillips said following the incidents she has had "healthy dialogues" with students.
"Standing in front of the IFC, they all think it's unacceptable," Phillips said. "Those leaders know that it is completely unacceptable and should never have any identification with fraternities."
According to SCCS, ATO decided to hold an educational session for all their members about diversity awareness and cultural sensitivity and have been in touch with a Multicultural Student Life staff member regarding further events.
"The chapter's newly elected president met with representatives of the Asian Multi Cultural Society to apologize on behalf of the men who participated in taking the photos and to open dialogue that we hope will continue," James "Andrew" Collier, former president of ATO, said.
"The chapter apologizes to the people directly involved in this incident and to the greater campus community," Collier added. "The activity was inexcusable and does not reflect the men of the chapter."
According to Phillips, all fraternities and sororities are required to host risk management and diversity education programming, whether that be in the form of a guest speaker, open discussion or events on campus.
"At the end of the day, I really do think that the fraternities and sororities give people the opportunity to feel a sense of connection to their university and so we want to make sure that is available to all students," Phillips said.
Since the first report by the Daily Beacon of the incidents, Thomas has engaged in conversation with fraternity leaders of DTD, ATO and Pi Kappa Alpha along with Phillips.
For Jonathan Thomas, senior in healthcare and community transformation in the Middle East through College Scholars, the conversations bring hope that the scavenger hunt and other related hazing events won't occur on campus with internal work during recruitment and the increase of Asians involved with Greek Life. IFC President and senior studying statistics James Eun said they discussed "the bad seeds" in Greek life that are representing the community "in a light that we do not appreciate or support."
"My community has made large strides in their acceptance, and the kind of culture we currently support, but it can't be an immediate change," Eun said. "We have to aim for a long term culture change of recruiting outstanding individuals, and continue with holding those members who do not live up to the fraternity ideal accountable for their actions."
Eun, Thomas and other leaders have discussed holding a food and relationship building event geared toward engaging with the Asian student community. Eun said tearing down barriers to communicate is the first step in the relationship process.
"We can't rush anything though," Eun said. "It'll create pushback on possibly both sides."
If you, or someone you know, would like to fill out a bias report, it can be found here.
Senior Staff Writer Gabriela Szymanowska contributed to this article.