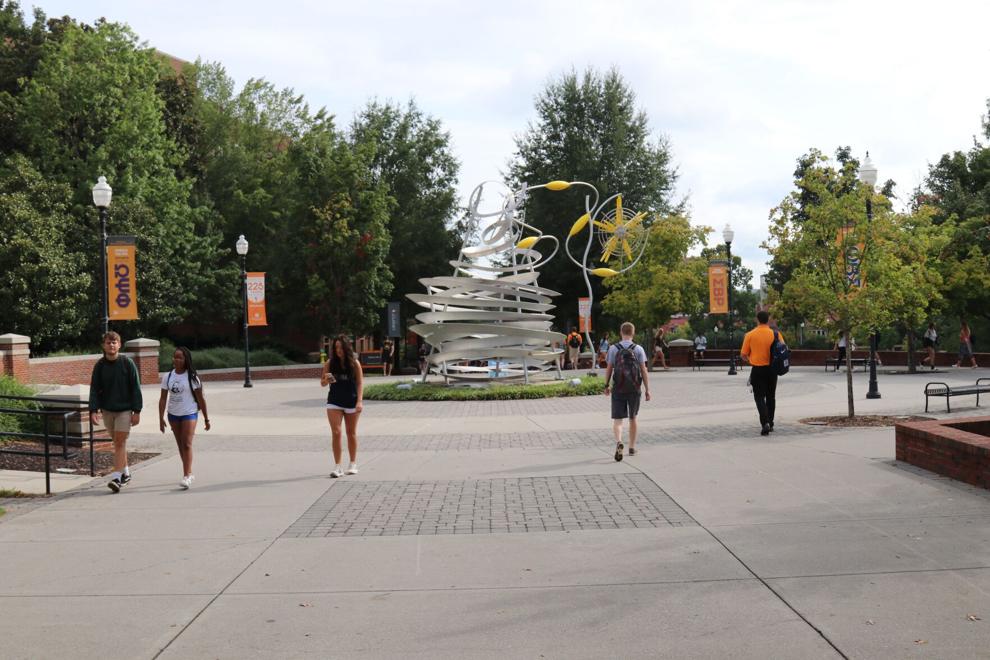 Getting involved on campus is one of the most important things a UT student can do to make Knoxville feel like home. Even though this semester may be a bit different from normal, there are still plenty of things to do at UT, both in-person and virtually.
Though the country is still far from overcoming the COVID-19 pandemic, many cities, including Knoxville, have loosened their restrictions on public and group gatherings. According to UT's COVID-19 event guidelines, meetings/events are limited to 50 attendees or less, though this may change as local health regulations are adjusted.
Additionally, all who choose to attend these meetings/events will be required to maintain social distancing and wear face masks at all times.
Even with all of these new rules and guidelines, Olivia Lazar, the president of UT's Organization Resource Group, assures that there will still be plenty of fun things to participate in around campus.
"We want every student to get involved on campus and find their place and their home here, so we are still doing as much as we can to motivate the student body," Lazar said.
Perhaps the best ways for new and returning students to find out about clubs and organizations on campus in past years were the bi-annual engagement fairs hosted by the ORG. While these events won't be able to be held in person this year, they will still be held online.
"There will still be a virtual Student Engagement Fair that any student can get online during and visit with any organization available," Lazar said. "Additionally, we will also still be pushing out our events and other organization's events in hopes of getting a lot of student involvement."
Jonathan Lochner, the president of the Campus Events Board, noted that students should keep an eye on social media from UT and other organizations as there will be fewer opportunities for events to be marketed on campus.
"VOLink will also be an easy and efficient way for students to stay up to date on events that pertain to them or they might be interested in," Lochner said. "The CEB will especially be pushing our calendar using QR codes linked to our VOLink calendar."
Seeing as how many of campus's larger events, such as Vol Night Long and Volapalooza, are led and organized by CEB, Lochner assured that any events that were already planned for the 2020-2021 school year will still be occurring.
"After multiple zoom calls we did decide to keep the line up that was originally planned, but transition any event that can be virtual to virtual," Lochner said. "In terms of guidelines, we will be strictly abiding by all guidelines to the tee so that all attendees and our members will be and feel safe when they come to any of our events."
Lochner also emphasized that CEB will be enforcing proper social distancing at their events, checking temperatures at the door, requiring masks, choosing larger outdoor venues and providing hand sanitizer. CEB will also be continually monitoring Knoxville's COVID-19 case numbers and reevaluating in-person events as time goes on.
Students looking for ways to get involved on campus will still have ample opportunity this semester, even though things might be a little different. Keeping an eye on Virtual Engagement Fairs and checking VOLink are two great ways to make sure that you can get involved with any organization still operating on campus.