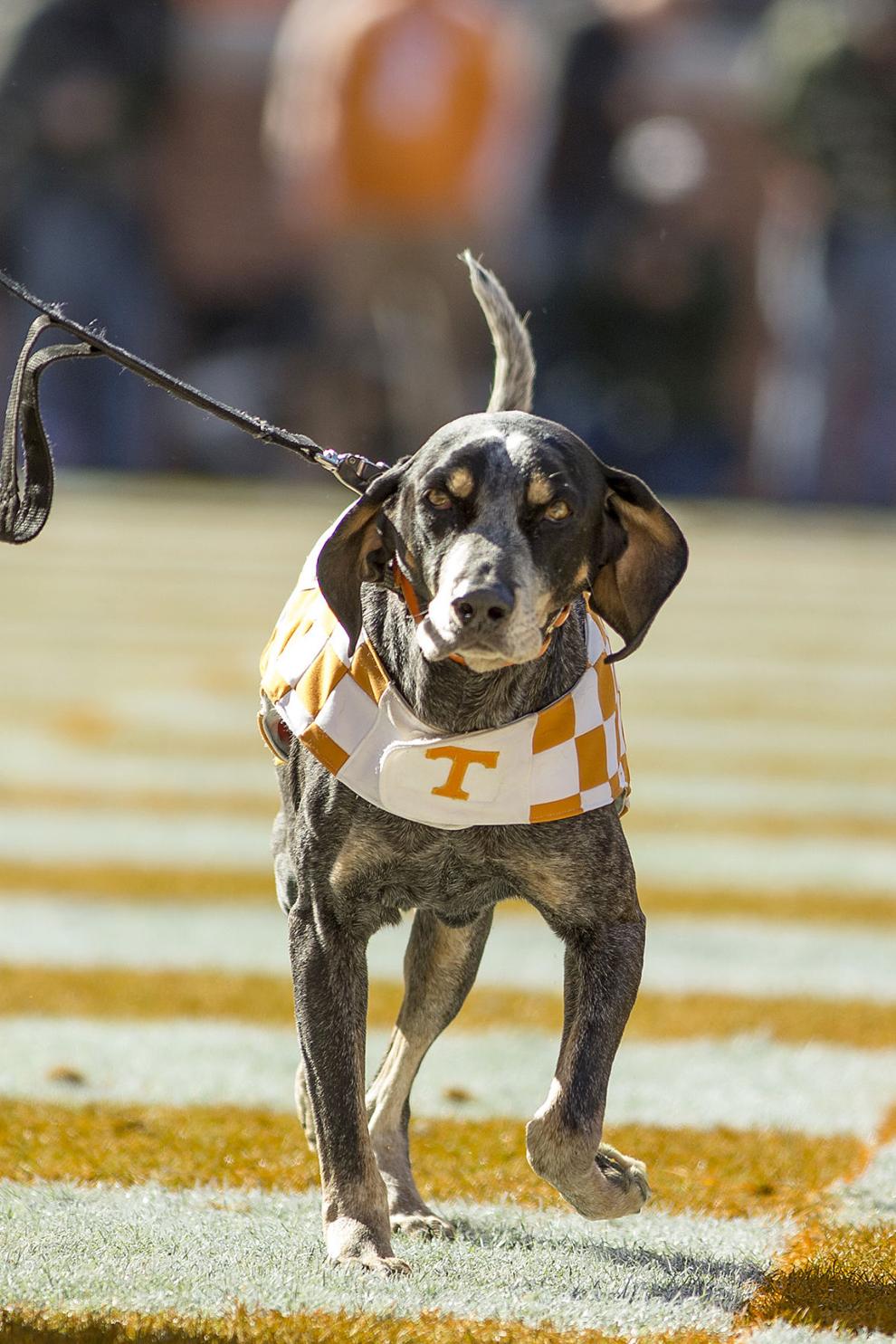 There's nothing quite like seeing Smokey the Bluetick Coonhound run across the football field when UT scores a touchdown. Even if we are nowhere close to winning and it feels as though everyone has lost hope for the Vols, you can look to the field and see Smokey in high spirits wagging his tail to cheer on Tennessee.
Likewise, UT fans can always count on the Smokey mascot to hype up the crowd at games, give out high-fives at campus events and do some pretty impressive tricks.
People quickly associate the Vols with Smokey and vice versa, but how did we get to this point? There is a lot about Smokey that UT students have never heard about. From Smokey II's run-ins with other colleges to the changing design of the iconic mascot, UT's iconic Bluetick Coonhound has quite the history.
1953
UT's Pep Club ran a contest to select a hound dog to represent the university. They ran an ad in local newspapers asking for people to enter. There was just one stipulation for the job: "This can't be an ordinary hound. He must be a 'Houn' Dog' in the best sense of the word."
At the contest, Rev. Bill Brooks entered his Bluetick Coonhound, "Brooks' Blue Smokey," and all the contestants lined up on the football field at halftime of the Mississippi State game. When Brooks' dog was introduced, he began to howl. Students began to cheer for him, and he continued to howl more and more. He quickly became UT's first live mascot, known as Blue Smokey.
1955
Smokey II, son of Blue Smokey, took over the job in 1955 and had, perhaps, the wildest experiences of all the dogs in UT's history. When he was still a puppy, Kentucky students kidnapped him for eight days and paraded him around their campus dressed up in Wildcats memorabilia. He was returned safely after those eight days.
1957
His experience in Louisville seemed to teach Smokey II a great deal about how to hold his own, as he proved himself in the 1957 Sugar Bowl. The hound got into a tussle with Baylor's bear mascot — yes, the live one — and somehow managed to come out of it unscathed.
1979
After serving six years as mascot, Smokey IV died of cancer. Obviously, he was not the first death in the line of Smokeys, but he never had puppies. Therefore, the original Smokey bloodline was broken and his nephew resumed mascot responsibilities for the family.
1980
The first Smokey outside of the original bloodline did manage to prove himself fit for the role, as he outgrew five UT jackets in just his first season.
Also, in the early 1980s, the university came out with the first costumed mascot design. The costume was completely orange and white as they tried to emphasize the school colors, but it looked almost nothing like the actual Smokey.
1986
Rev. Bill Brooks passed away at age 81, and his wife, Mildred, took over in taking care of the Smokey dogs.
1988
The university finally proposed a more realistic mascot costume design, similar to the one seen today. It got mixed reviews from fans at first for the lack of orange and white, but as we now know, it is a staple of UT.
1991
Just like today, Smokey was always a member of the Vol family. When Smokey VI suffered from heat exhaustion at the UCLA game, he was on the Vols' injury report until he recovered and was able to fully return to work.
1994
Earl Hudson, brother-in-law of Rev. Brooks, and his wife, Martha, took Smokey under their care to continue the legacy.
1998
Smokey VIII had the best season of all the live dogs in history, securing two SEC titles, a record of 91-22 and, of course, the 1998 National Championship. When he was diagnosed with cancer, vets gave him 13 months to live, but he pushed on for two years and four months. His blood obviously ran orange.
2006
The costumed Smokey mascot gained national popularity and made it to the quarterfinals of the Capital One Mascot Challenge, and he even got to be featured in a few Capital One commercials.
Smokey IX came under some fire when he supposedly bit an Alabama player, Mike McCoy. It seems, however, that McCoy might have had it coming because he fully landed on Smokey during pregame warmups. UT claimed it didn't even break the player's skin.
2008
Smokey was officially inducted into the Mascot Hall of Fame.
2013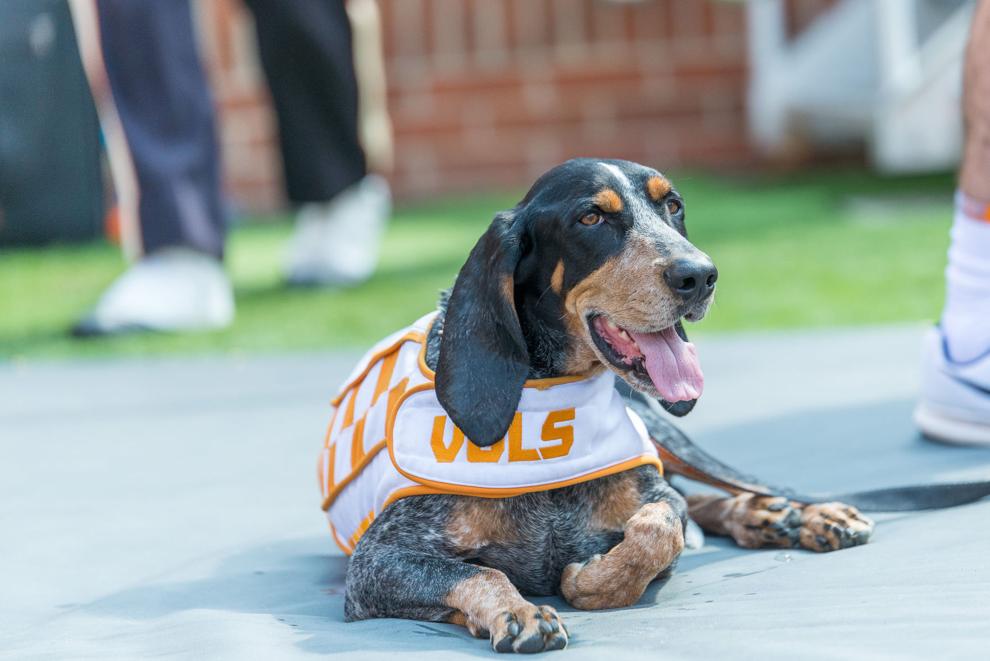 The current Smokey, Smokey X, has been reigning since 2013 and is owned by Hudson's son, Charles. He is the first Smokey who did not come from the original bloodline, but it is clear that he carries on the tradition and is a Vol for Life.
When he is not working, he spends his time at the Hudson residence just being a normal dog. Per tradition, Smokey X is left in the care of the Alpha Gamma Rho fraternity on game days.