This Friday, the Sunrise Movement and SPEAK (Students Promoting Environmental Action in Knoxville) collaborated to organize a climate change rally and march with the goal of convincing outgoing Knoxville mayor, Madeline Rogero, to declare a state of emergency concerning climate change.
Over fifty students, staff and concerned citizens gathered in front of the HSS building at 12:30 p.m. to participate in the initial rally. The light rain did not seem to deter the crowd as the organizers laid out the rules of the protest. The rally participants were informed of the importance of peaceful but forceful protesting in between testimonials and instructions for marching by one of the student organizers.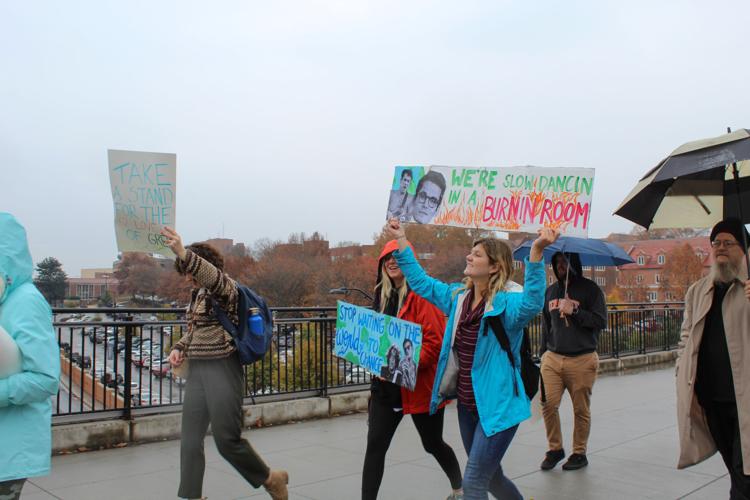 Student organizer Isabella Killius began organizing out of concern for the climate. 
"Climate change is such a pressing issue, yet there's a real lack of dialogue about it on campus and in Knoxville in general. Why wait to make a change?" Killius said.
After the rally had concluded, the students began to head towards their destination — the mayor's office. With signs in hand and chants on their lips, they marched down Pedestrian Walkway, through the Student Union, up to the Hill and into downtown Knoxville, towards the mayor's office. They were met with a fair amount of surprise and heckling; most passersby simply nodded or gave a thumbs up.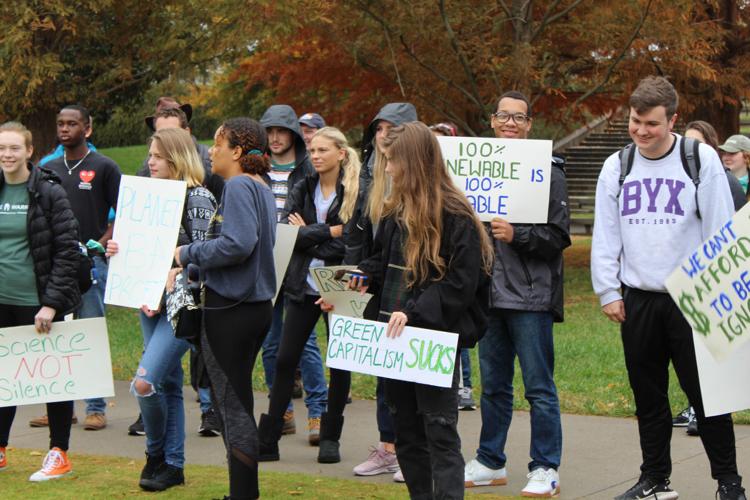 When the group reached the courtyard in front of the Knoxville City County Building, another rally was held.
During this rally, letters to the mayor were read, local politicians spoke on the importance of making one's voice heard and more slogans were chanted. After the chanting began to die down, UTK's Director of Sustainability Erin Gil stood and read out a letter penned by Mayor Rogero at her request. 
After apologizing for not being able to attend the rally, Rogero discussed her appreciation for young activists.
"We need your energy. Bold leadership is necessary to incite change," Gil said, reading Rogero's letter.
In the letter, she then discussed the environmental policies that had been enacted within the year. After successfully reaching previous goals in cutting emissions, Rogero set the goal this year to cut city emissions by 50% and community emissions by 80%. She thanked the protestors for their time once more and expressed her support for the incoming mayor Indya Kincannon and her stance on environmental policy.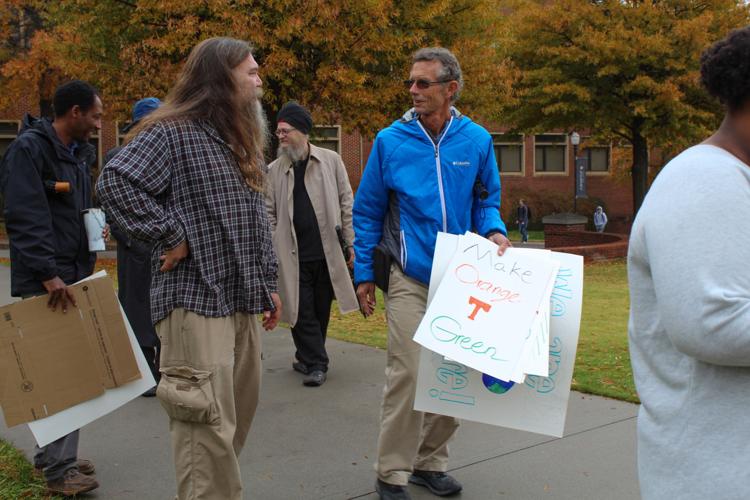 After the mayor's letter was read, the rally began to die down. After a few words of congratulations and some more chants, the protest reached its conclusion and the group dispersed with many students heading for the free trolley parked nearby.
Visit the Sunrise Movement's website for information concerning upcoming protests, climate change and ways to get involved.