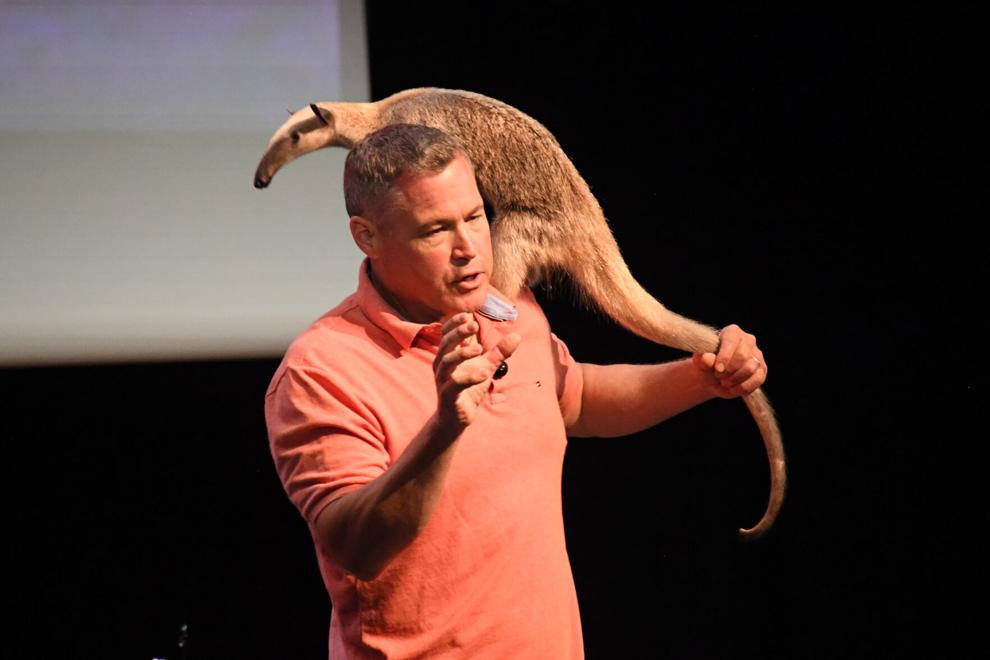 The Campus Events Board welcomed Jeff Corwin to campus on Tuesday night to share his knowledge of the great outdoors and inspire people from all walks of life to take part in conservation efforts.
Corwin has hosted and been featured in television series on channels such as Discovery, Disney Channel, Animal Planet and ABC. Many of these shows are aimed at teaching youth the importance of protecting wildlife and arming them with enough education so that they will not make the same decisions that continue to harm our planet.
Despite what some may assume, Corwin was raised in an urban environment with little access to nature. The son of a former Boston cop and retired nurse, he only came into contact with nature when visiting his grandparents out in the Massachusetts countryside.
Many students, faculty and even families from around the Knoxville area gathered in the Student Union Auditorium to watch Corwin and his array of unique animals. Freshman twins Celeste and Arianna Johnson were some of the excited students eager to witness the event.
"I'm a pre-vet major, so I'm a part of another club who really encouraged us to come, but I also just love animals and am interested in them," Celeste Johnson said.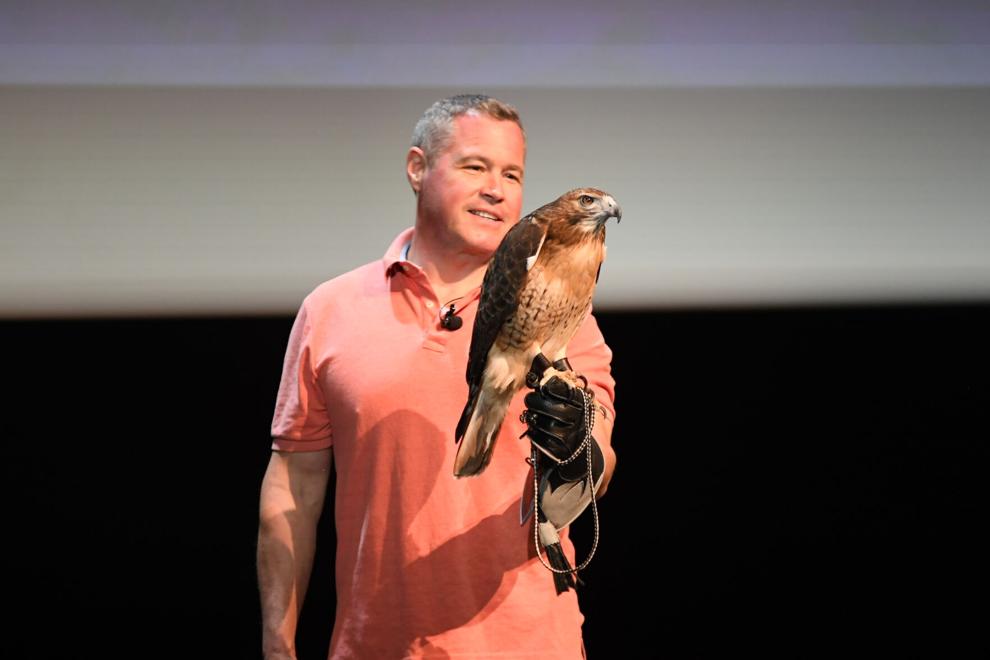 Corwin's first animal of the night was the tegu, a large species of South American lizards. Later in the evening several other reptiles were brought out as well. The presentation went on to include birds, such as the red-tail hawk, whose population is once more starting to decrease.
"For the last 78 years, we've seen the red-tail hawk recover due to good conservation and a lot more forests, but now they're in trouble again, with one big problem being that a lot of birds are getting hit by cars," Corwin said.
Despite an abundance of reptiles and feathered creatures, Corwin did not forget to bring some furry creatures as well. The most anticipated critter of the night was the baby sloth, who clung to his pink blanket as Corwin walked him around the stage.
"They are an arboreal species, it is designed from life above, and most of their life is spent upside down, they spend their lives by being invisible in the treetops" Corwin said.
Corwin continues to explain how the sloth's natural habitat, the rainforests of South America, continue to be destroyed due to deforestation.
"This animal is a symbol of the challenges we face, the rainforest is an ecosystem that only makes up about 5% of the planet's surface, but contains 70% of all life. We lose up to 3,000 acres of rainforest every hour," Corwin said.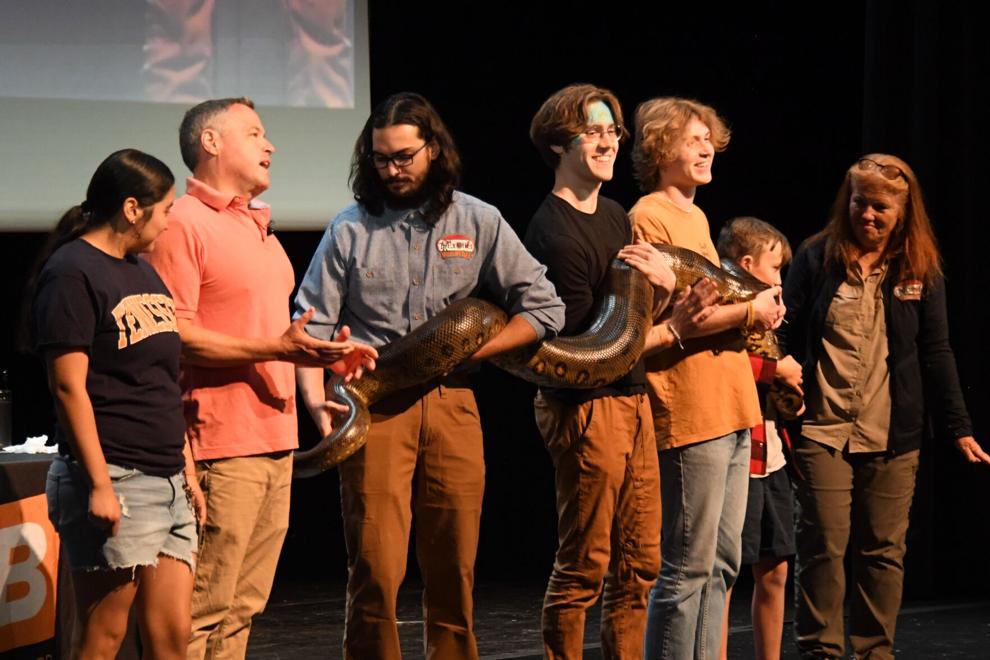 For the last animal presentation of the night, Corwin asked for four brave volunteers who did not yet know that Corwin would be handing them one of the largest and most fascinating animals of the night, the anaconda.
"This is not the longest snake in the world, but it is the strongest, and it is the biggest, pound for pound," Corwin said.
Students like Arianna Johnson left the Student Union with smiling faces and new knowledge of the importance of conservation.
"I loved seeing the anaconda and the baby sloth, but I really just loved all of it. It was great," Johnson said.