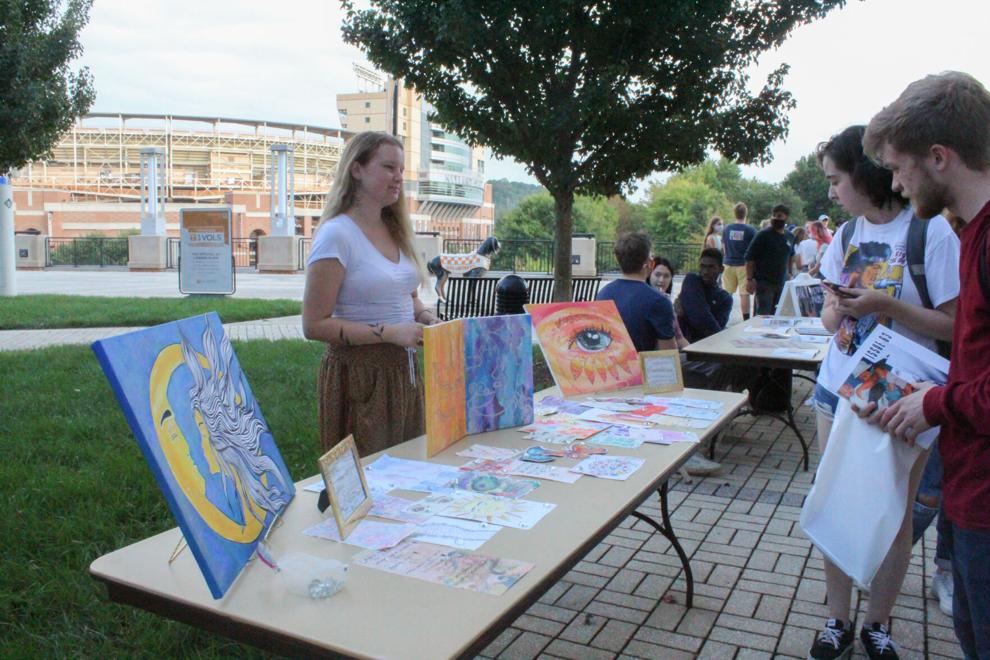 Tuesday evening, the walkway between the Haslam College of Business and the Student Union Plaza became an open air art market for two hours in the latest installment of the Campus Event Board's recurring "Artist's Alley" event.
Even though the event was held last year, there were more shoppers and artists this time around, as classes are back in person and campus thaws from the long freeze of the COVID-19 pandemic.
For many students, especially freshman, the market represents their first opportunity to sell their artwork.
Freshman accounting student Jada Tun serves on the arts and culture committee for the Campus Events Board. She said that she tried to help make Artist's Alley the event that she and other student artists need right now.
"I wanted to do this event because I sold work and I haven't sold to a large group of people before, so I was like, might as well organize this event because I know what I would want to do as an artist," Tun said.
Tun sold handmade stickers that depicted, among other things, famous writers like William Shakespeare and J.K Rowling and notable women throughout history like Justice Ruth Bader Ginsburg, all drawn in a quasi-anime style.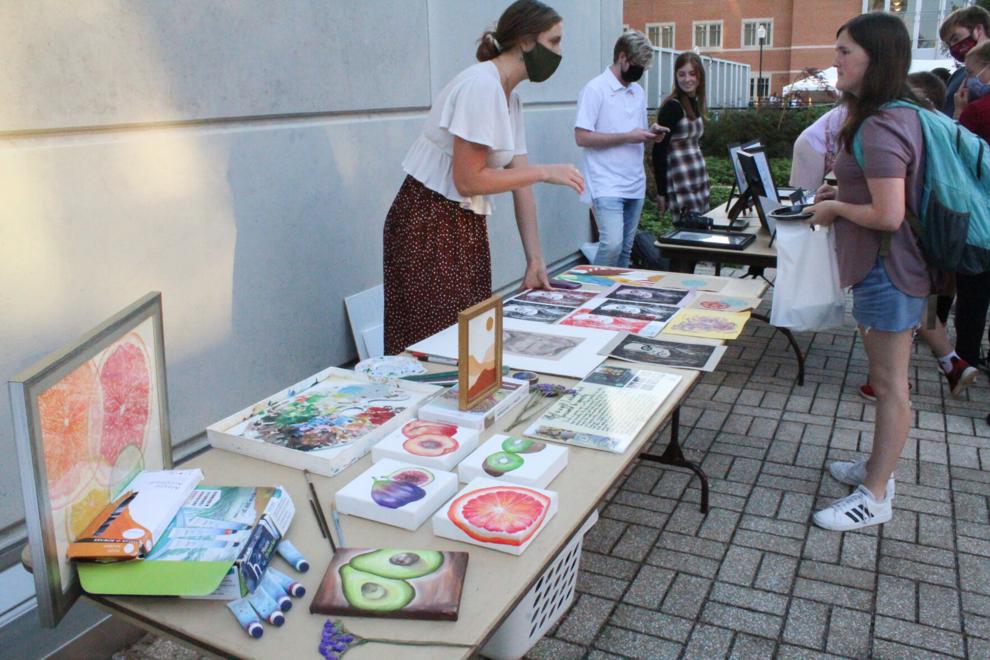 Other students sold jewelry, soap, paintings, sketches and more. Freshman English major Elle Hoytt displayed some of the work she submitted in the spring for her AP art class, which examined the almost dystopian relationship between technology and artistry.
"It feels so nice to finally be able to actually show it and be able to talk to people about it cause it's like I make art for enjoyment, and I've just never been able to show it," Hoytt said. "I really like that they give us this opportunity to also sell our art."
Hoytt said she was more productive over quarantine and that she learned new skills which improved her talents as an artist. Now, as campus begins to get back to a semblance of normality, she gets to show them off.
"Being stuck inside and everything, that's when I was really able to just sit down and create more," Hoytt said. "Before COVID, I couldn't draw people at all, and I'd never even attempted it. But in the middle of COVID, I'm like, you know, there's YouTube. How about I start learning? So I finally did, and in some of my art, you can see I started to use what I learned."
The recurring events put on by the Campus Events Board establish a steady rhythm punctuated by engaging lectures and parties throughout the year.
Raja Asad, a junior political science major who serves on the CEB staff, said his favorite events with the organization so far have been the talks from Sarah Thomas, the first woman NFL official and Jim Obergefell, the lead plaintiff in the Supreme Court same-sex marriage case.
Though he serves on the issues committee and not the arts and culture committee, he still enjoys events like Artist's Alley.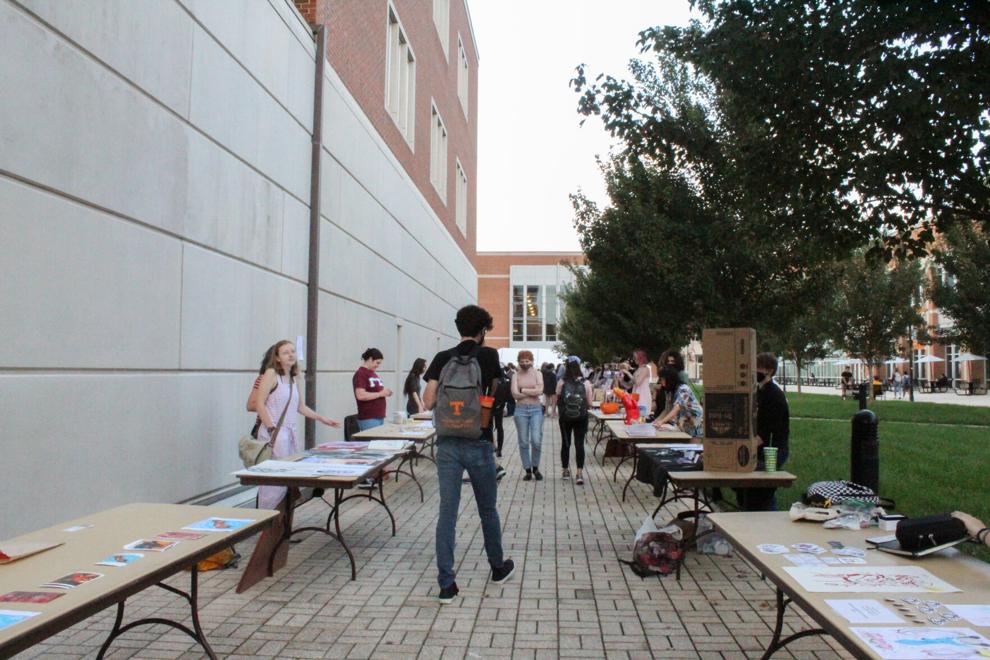 "People can show their talents. Some of them have made very good designs, so that's pretty interesting. I really am interested in those ones right there," Asad said, pointing to a student artist across the sidewalk who was selling pottery.