On Friday afternoon, a group of students protested what they see as a lack of support for the LGBTQ community on campus. They marched from the Torchbearer statue to the Student Union where UT System President Randy Boyd and Chancellor Donde Plowman hosted a town hall event to discuss the administration's steps toward protecting and supporting LGBTQ students.
Earlier this week, Boyd was set to pay for breakfast at a fundraiser for conservative Tennessee senator Mark Pody, who openly opposes LGBTQ rights. Once media outlets revealed Boyd's offer to pay, UT faculty and students spoke out against his involvement. Boyd pulled out of the fundraiser before the event and publicly apologized.
Boyd and Plowman worked with SGA to plan a Town Hall event in which they addressed the issue and answered questions from students.
Before the Town Hall, students Alyx Boyte, Dom Green, Hannah Roberts and Alexa Worley planned the protest to demand change from the administration at UT.
Worley, a senior political science major, assisted in the planning and participated in the protest to demand changes to attitudes on campus, specifically citing Boyd's leadership.
"We're mainly protesting about how he can't say that he's doing so much for the LGBTQ+ community when we're still the … number one in public schools for being the most unfriendly LGBTQ school in America," Worley said. "He has shown us that he has done some things, but they're not efficient enough to protect the students. There are still a wide range of hate crimes that happen on campus."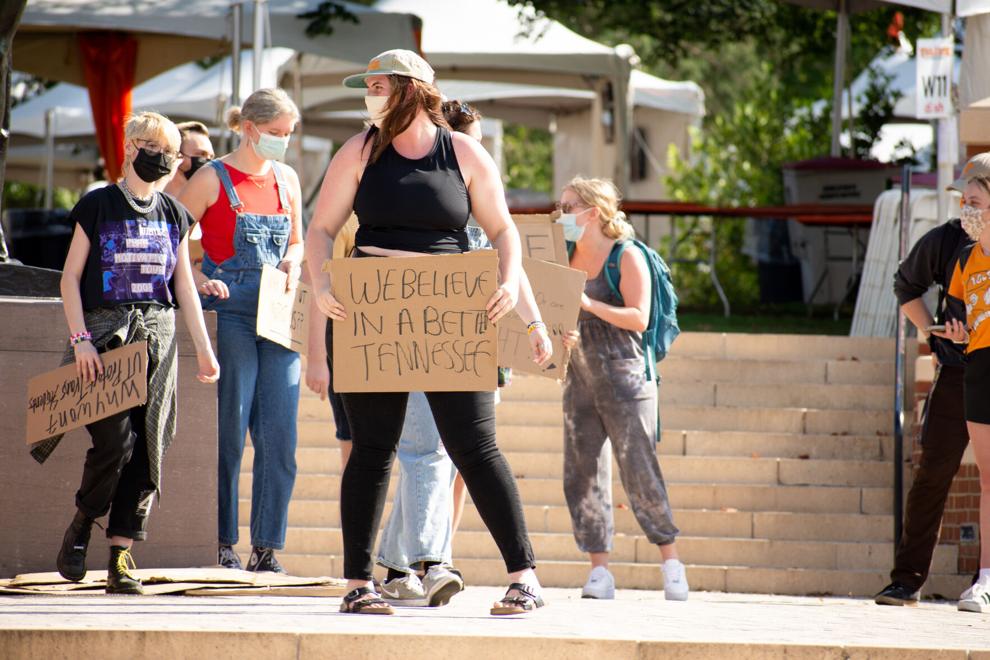 Gregory Whited, a senior majoring in intersectionality and the human body through the College Scholars program, emphasized Worley's concerns saying that the protest was necessary because it is rare to see administrators actually make progress toward being inclusive.
"The song remains the same, as I say," Whited said. "There's a homophobic incident, we forget about it, brush it over … we do nothing about it, we take no clear actionable steps to make the campus more welcoming to queer students, and I think that needs to change."
The protestors came prepared with a list of demands for President Boyd and the rest of UT administration.
"We ask President Boyd recognizes that his representative role should exclude him from advocating and fundraising for politicians that negatively impact the students, faculty and staff he represents," Worley said. "We're not saying he needs to stop donating money to whatever PAC he wants to, it's just, how does that reflect us?"
Other requests for administration included a public statement of support for the LGBTQ community and a commitment to take their concerns seriously and act diligently.
Across the board, protestors were adamant that they wanted to see a real plan come from Boyd and Plowman, not just talks of one.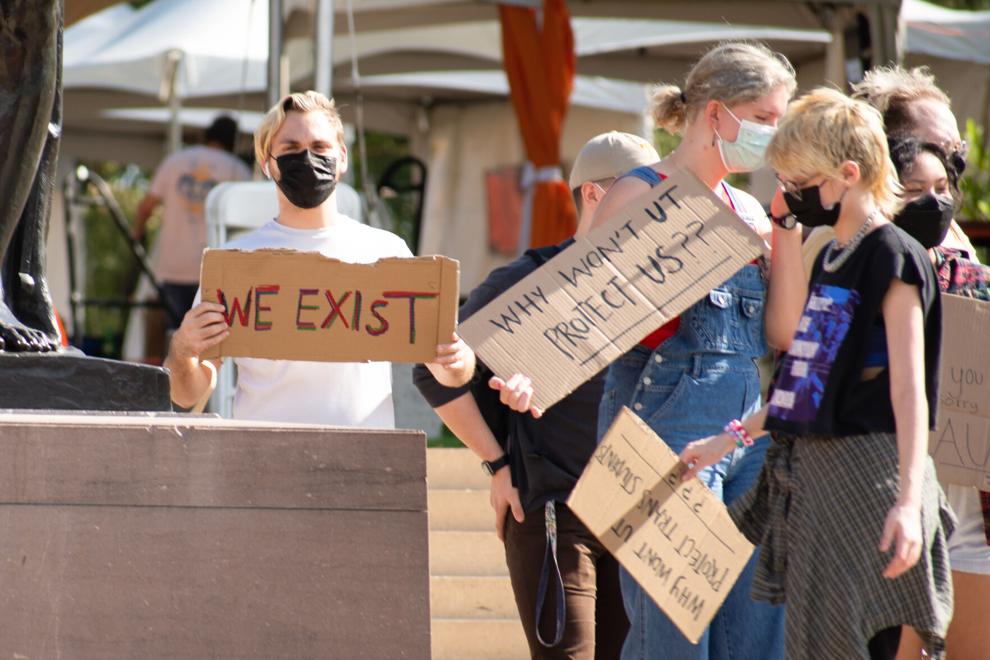 "I'm hoping to hear a plan because this keeps happening, and happening and happening, and what do we do about it? Nothing. I know they have to bend to the will of the legislature, but have some backbone," Whited said.
The protest leading up to the town hall event made it evident that students care for the university but wish to be seen and supported by the people who represent the school they take so much pride in.
"We all collectively believe in a better Tennessee whether that is through the university or through the state," Worley said. "We love the state, and we love the beauty it has to offer, but we want better change for everyone."