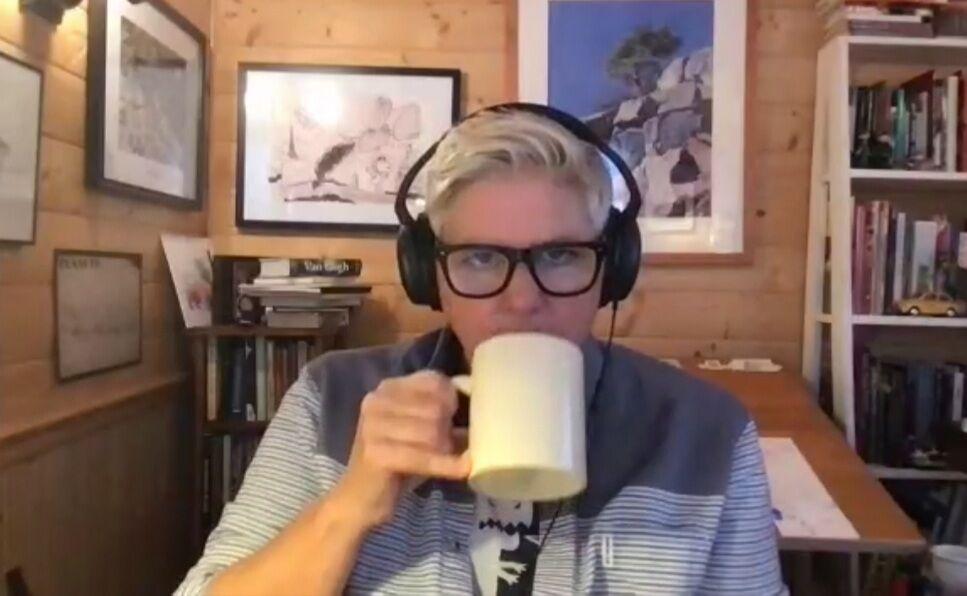 On Tuesday night, the Pride Center hosted UT and Daily Beacon alum Paige Braddock to discuss her career as well as to answer some questions that aspiring artists might have.
Braddock graduated from UT in 1985 and has had an incredible career. She started working for Charles Schultz, creator of the "Peanuts" series, in the '90s after meeting him at a Texas panel on women in comics. She got into a debate with his editor and he came up to her and offered her a job.
Many people, mainly men, didn't like the fact that a lesbian was working for such a prolific comic strip and someone even outed her to Schultz who responded with "I don't care." She got her job because Schultz saw her was someone who wasn't afraid to say no.
Braddock also created the iconic Snoopy stamp in 2001 and said that even though she loved how adventurous Snoopy was, Linus was always her favorite character because of how insightful he was.
She also commented on Marcie and Peppermint Patty as a lot of "Peanuts" fans think that there was always something going on between them, and she had asked Schultz but he didn't seem to know either.
Braddock created her own comic strip, "Jane's World," in 2001 and it had a nearly 20 year run before ending in 2018. This strip was about a young lesbian just trying to make it in the world, much like Braddock herself. She has also created some graphic novels for children.
When creating her characters for her comic strips, she would always look at the people in her life. Friends, family and an ex were all inspirations for some of her characters. She also used some of the experiences that she gained after moving to California. She said that being away from certain things allowed her to learn a lot and grow.
Bonnie Johnson, coordinator for the Pride Center, said that she also could relate to that when thinking about her experience with graduate school.
"I went away for grad, and I feel like that time away was very helpful and important," Johnson said.
Braddock added that that experience is also very powerful.
At the start of the discussion, Braddock had mentioned how it was weird seeing some trends from the '80s coming back in to style, but it was exciting. There is one thing that she didn't want to see though, and that was students who had to hide who they were or who they loved.
"So much has changed from the '80s … I'm glad that part of it isn't coming (out). That's when a lot of UT students were in the closet," Braddock said.
She also went on to talk about how UT's art department allowed her to feel safe and at home and allowed her to figure out who she actually was and what she wanted in life. It allowed her to be able to learn how to accept herself, whereas now there are a lot of people who are able to do that as well as accept others.
When she got her start with Schultz, Braddock hadn't been anywhere or really even done anything. She was then able to see more opportunities arise, like her own comic strip.
Some advice that she gave the audience of aspiring writers and artists were to never give up anything, especially when it comes to work. She encouraged students never to pass up on a networking opportunity, like the kind that landed her, her first job.
"Never give up a chance to speak to someone who works in the field that you're interested in," Braddock said.
Johnson put this another way to students.
"For all the loud-mouthed people who speak your mind, you might just land your dream job," Johnson said.
All of Braddock's comics can be purchased online and her book "Love Letters to Jane's World" is the Pride Center's current read of the month.