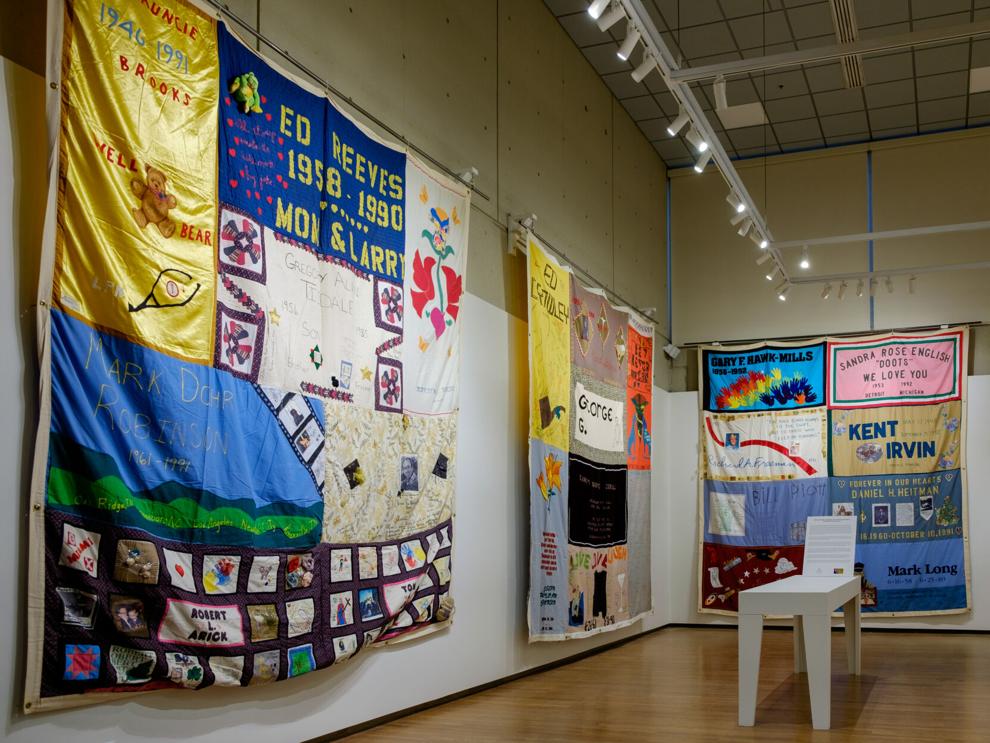 World AIDS Day has been commemorated on Dec. 1 every year since 1988. Many people have heard about AIDS in some form or fashion, whether that be through old performances of Live Aid from July 13, 1985 or through knowledge of the history of the disease, including the epidemic of the 1980s.
One way that people memorialize those who have lost their lives to AIDS, whether it be a loved one or someone who went unnamed, is through the AIDS Memorial Quilt, the largest piece of community folk art in the world.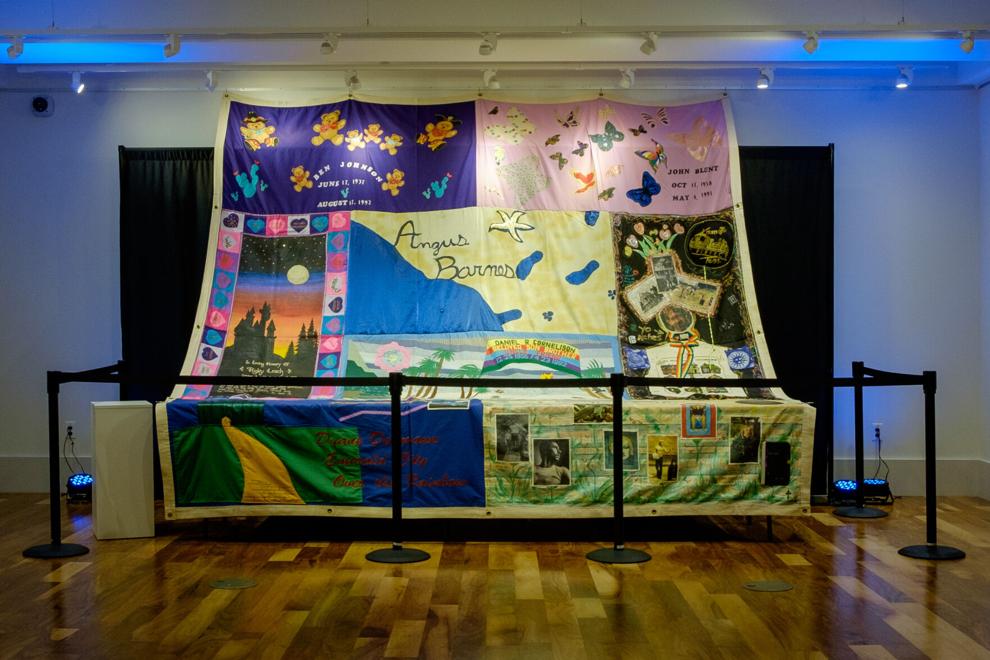 The quilt was started in Nov. 1985 by activist Cleve Jones. In 1978, there was a march for assassinated San Francisco Supervisor and gay activist Harvey Milk and Mayor George Moscone. At the march, there was a wall of names of loved ones who died from AIDS and Jones noticed that they looked like a patchwork quilt of sorts when they were all together.
The first time the quilt was put on display was Oct. 11, 1987 at the National Mall in Washington D.C. Each year, panels are added to honor those who lose their lives to this virus.
Beginning on Nov. 8, UT has hosted eight blocks of the quilt at various display locations all over campus, including the Student Union Gallery, the McClung Museum, the Bailey Education Complex, the Ewing Gallery and the College of Veterinary Sciences. These locations partnered with the Pride Center to display these and to display their messages.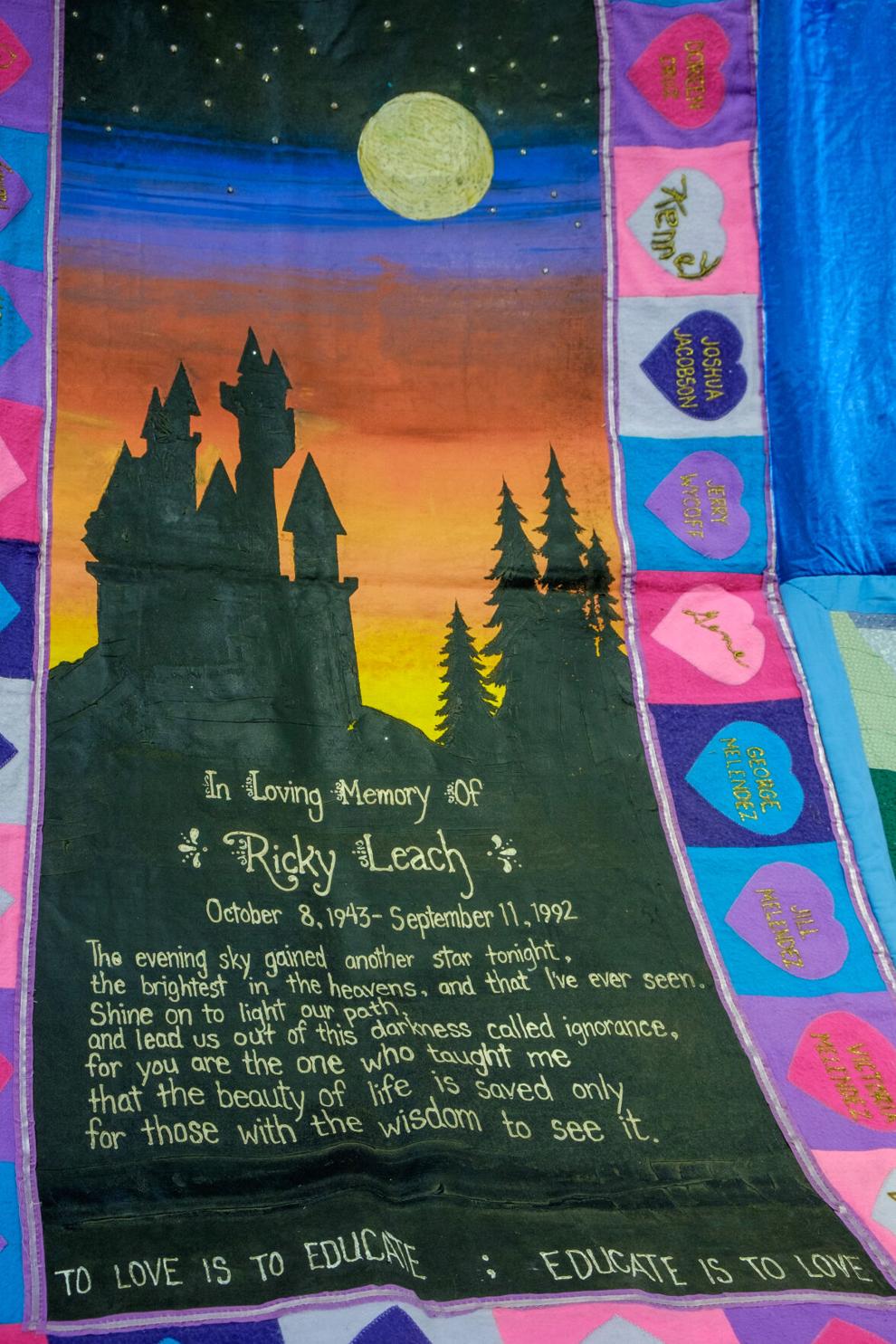 Bonnie Johnson, coordinator of the Pride Center, said that she wants people to learn about the epidemic and how it has affected the LGBTQ community. She wants people to understand what happened in the past so that younger generations can help change the future.
"I believe that society and young people today do not understand the true impact that the epidemic had on our healthcare system, the LGBTQ+ community and LGBTQ+ activism at large. We lost such a significant portion of a generation to HIV/AIDS, and much activism from the 1990s, 2000s and 2010s has been based on either HIV/AIDS itself or the societal discrimination surrounding HIV/AIDS and the LGBTQ+ community," Johnson said.
"That is where the big push for marriage equality came from: LGBTQ+ couples were denied inheritance, housing, hospital visitation rights and more because their relationships were not legally acknowledged. It is so vital to understand the past so we can advocate for a better future."
Johnson also advocates for people to learn more about how they can get involved with AIDS awareness, including educating themselves on the history of the virus and on preventative measures.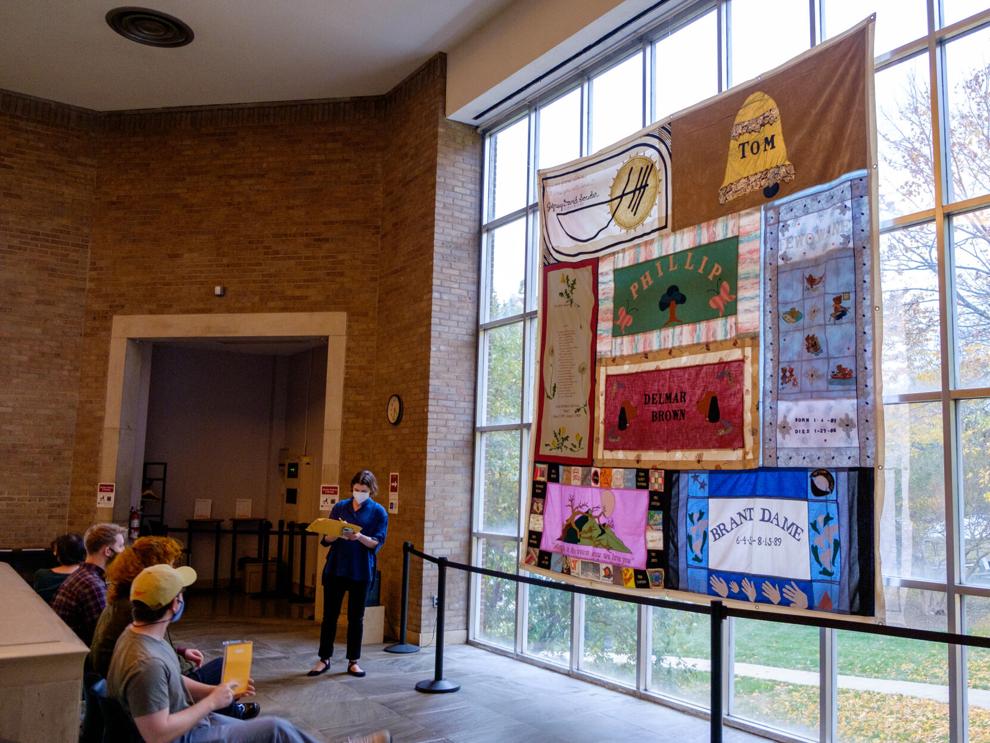 Katy Malone, curator of academic programs at the McClung Museum of Natural History and Culture, said she was happy to be able to display the quilt in the museum since she has a personal and professional connection to it. She wants people to be able to feel how powerful and impactful it is like she does.
Malone spoke to the importance of self-educating and advocacy, as well as coming together as a community to combat the spread of misinformation about the virus.
"Viruses can impact anyone, and no one deserves to be sick. The stigma associated with this disease, in particular, is born out of misinformation," Malone said. "I hope people will learn more about HIV from reputable resources so they can address their own misconceptions — and that they will foster compassion over fear. There are better treatments for HIV now than there were in the past. If people feel ashamed to learn about HIV, then they may not feel compelled to know their status or to seek medical resources as needed."
"As a community, we all have to contribute to eradicating the stigma."
Johnson and Malone have both worked to bring these quilts to their respective spaces and to make sure that students have the ability to look at them and feel inspired.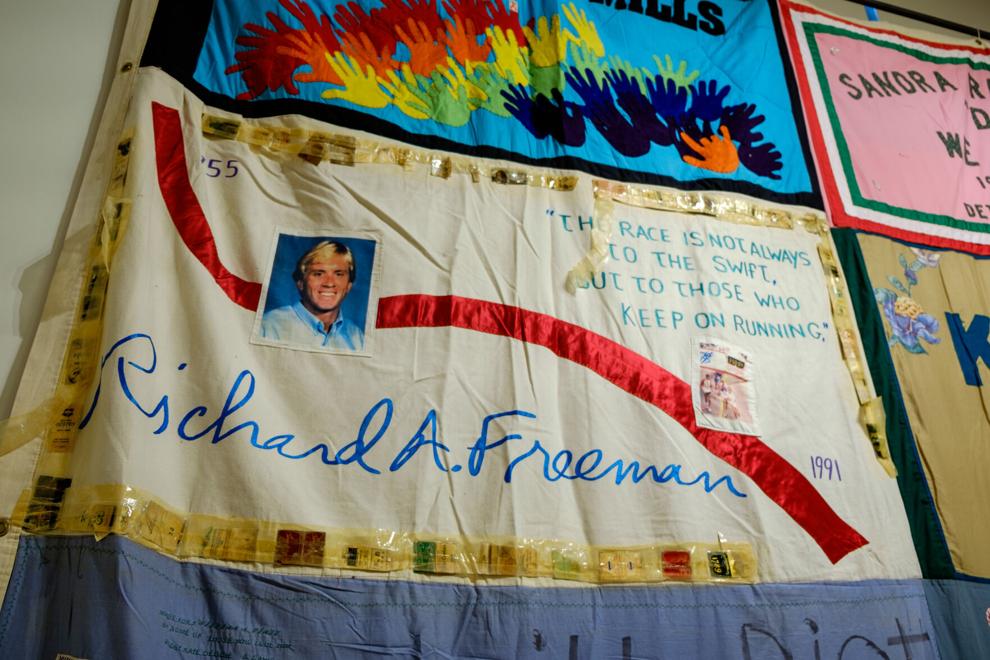 For those who wish to become more knowledgeable on the virus, The Joint United Nations Programme on HIV and AIDS (UNAIDS)is a good resource to use as well as visiting the quilt locations. The Pride Center in the Student Union is also open as a place to facilitate discussions of the quilt and AIDS advocacy.
On Nov. 30, the Pride Center will be offering free HIV testing from 10 a.m. until 2 p.m. with Positively Living and Choice Health Network. Johnson also recommends supporting these organizations for Giving Tuesday.
The quilts are on display now until Dec. 3. More information about locations and hours may be found on the Pride Center website.