Each year, students, faculty and alumni at The University of Tennessee come together to celebrate the university's historic traditions and undying spirit. This year, Homecoming will take place from Nov. 8-13. With these dates quickly approaching, there are a wide variety of upcoming events and ways to celebrate with past and present members of the Volunteer family.
Here are just a few events to mark on your calendar for homecoming week. This list is by no means exhaustive — the full list of events can be found on The University of Tennessee Homecoming Calendar.
Dog Eat Dawg Homecoming Kickoff
Start homecoming week the right way with free food, games and giveaways! The Center for Student Engagement will be holding this event on Monday, Nov. 8 from 12-3 p.m. at the Student Union Plaza. This tasty beginning to homecoming week comes in perfect time proceeding, the Nov. 13 game against the Georgia Bulldogs, so come out and get into the Volunteer spirit!
Dyeing the Europa and The Bull Fountain
On Nov. 8 from 2-2:30 p.m., students and alumni are invited to participate in the decade-long tradition of dyeing the Europa and The Bull Fountain orange at the Humanities and Social Sciences Plaza. The statue is a life-sized replica of Carl Milles' original Europa and The Bull. It was gifted to UT by Mrs. Ellen McClung Berry in 1968.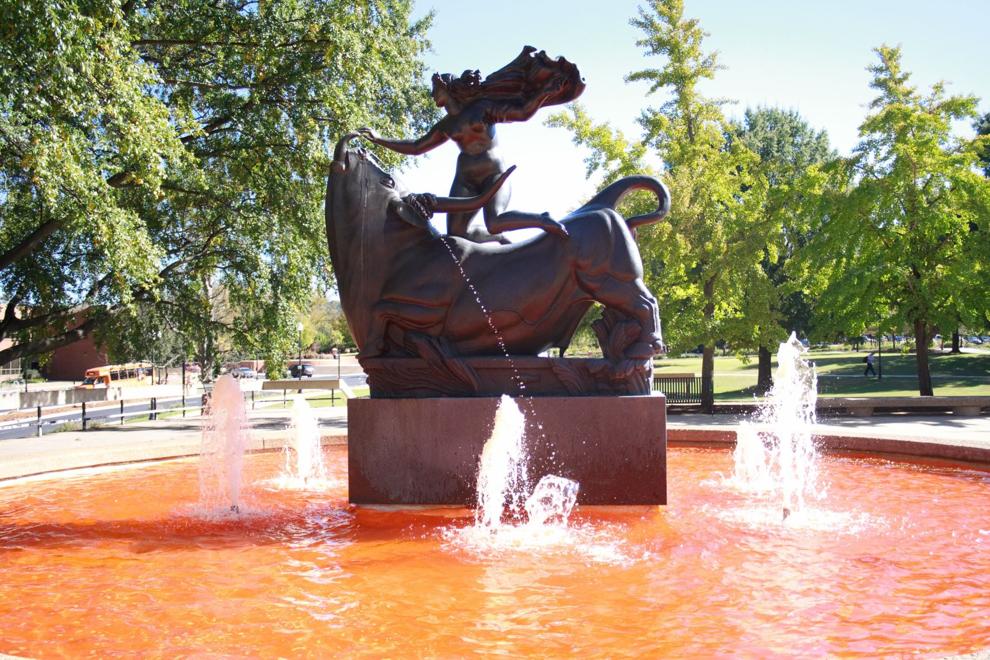 The tradition was initially inspired by the annual dyeing of the Chicago River in honor of St. Patrick's Day. Participants are provided with cups of food coloring solution and have the opportunity to dye the fountain themselves. This is an excellent way to become involved in a tradition that generations of Vols have taken part in.
Homecoming Tennessee Trivia
Test your knowledge and learn more about the history of Tennessee while engaging in friendly competition at this trivia night hosted by the Center for Student Engagement! Gather up all of your facts and prepare to compete in this mind-bending event. The game will take place on Nov. 9 from 2-4:30 p.m. at Saloon 16 in the Graduate Hotel.
First-Generation Paint the Rock and Pizza
Calling all first-generation students! This is the perfect event to make connections with other first-generation members of the UT family while having a blast painting the Rock — and even better, there will be free pizza. There will also be formal remarks by Provost John Zomchick at 12:45 p.m. You will not want to miss this event!
Homecoming Bonfire and Fireworks
If you miss eating s'mores while sitting around a cozy campfire in your hometown backyard, this event is the ideal way to make UT feel more like home. Join the Student Government Association at Fiji Island on Nov. 11 at 10 p.m. for s'mores, pizza, fireworks and loads of fun with the Volunteer family.
Homecoming Parade
Volunteers of all ages come together to watch the annual Homecoming parade each year. This parade demonstrates just how much pride we share for UT despite our many differences. The first Homecoming parade was composed of the university Cadet corps, who were preceded by the marching band.
This year, the Homecoming parade will include Homecoming Grand Marshal Candace Parker, student organization floats and the Little Vols, who will be showing their school spirit by wearing orange and white. The parade will begin Friday, Nov. 12 at 4 p.m. at Torchbearer Plaza.