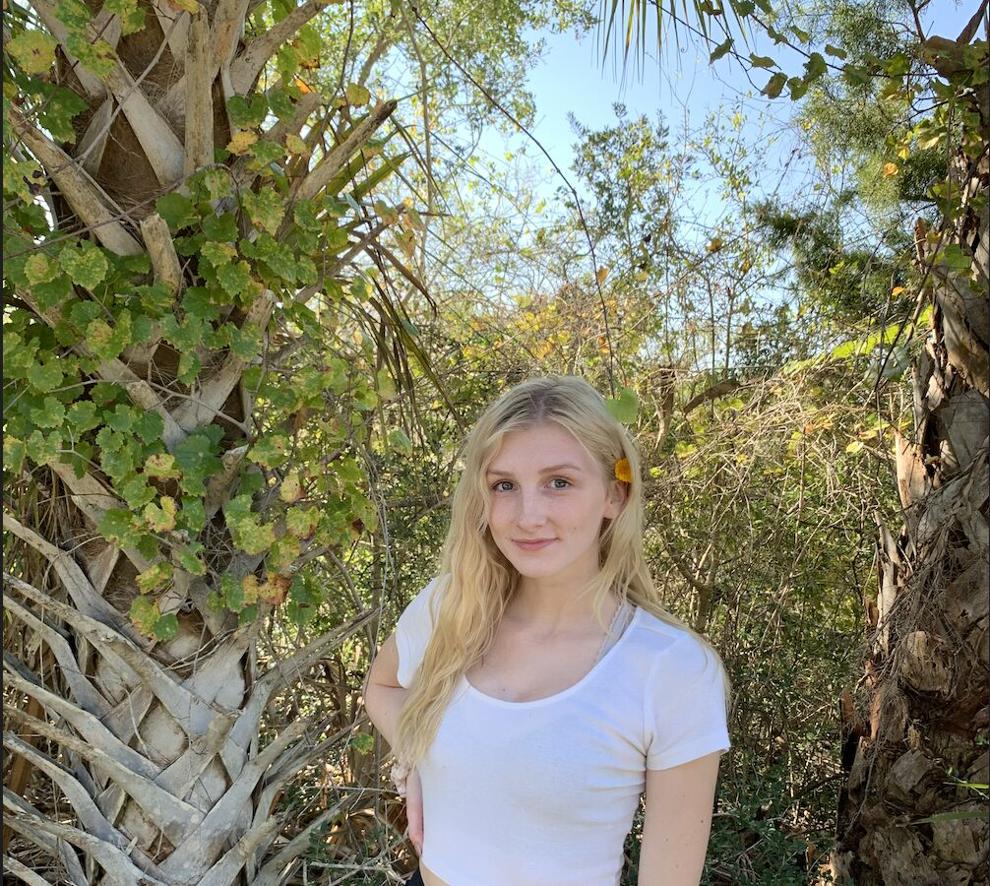 Daily Beacon managing editor Calista Boyd has accomplished a lot during her time at UT.
Not only is Boyd a global studies major, where she is on the global politics and economy track, but she is also minoring in statistics and Arab Studies and is a club leader with the Global Studies Club.
Backtracking to the start of her time at UT, Boyd was not always sure what she wanted to study.
When she applied to UT, she chose global studies as a major because of its variety of coursework about politics, economics, anthropology and more.
"There is a wide range of classes you can take, rather than being held to just one discipline, so that is what I like about it," Boyd said.
Boyd has been working with The Daily Beacon since her freshman year at UT. She joined the publication as a copy editor after one of her friends, who was the copy chief at the time, expressed a need for more editors on her team.
"I have learned a lot about journalism through all my positions. I really had no interest in journalism before it, and I've had to write and edit so much, and now I do print production and design and it's really interesting," Boyd said.
Boyd has enjoyed her time with the Beacon, as it has opened her eyes to a unique view of campus, widened her social network and encouraged her to interact with a larger variety of students.
"Understanding the different articles allows me to view UT differently than what I feel like most people do," Boyd said. "Just writing articles for the Beacon and doing interviews with different people and finding your sources, that's always really interesting, and I like interacting with people in that kind of way."
Boyd's largest challenge while working for the Beacon came when she assumed the role of managing editor during a global pandemic, which created a number of adjustments and challenges.
"It's really hard to train people through Zoom as well, because usually with training at the Beacon, it was really hands-on in the past, and you could look over someone's shoulder and instruct them through words while seeing what they are doing at the same time," Boyd said.
Boyd remains hopeful that within the next few years, the future students of the Beacon will be able to maintain the in-person experience that working in student media typically offers.
Daily Beacon editor-in-chief Aly DeMarco, a junior at UT studying journalism and French, met Boyd last year when the two were both section editors at the publication.
DeMarco noted that Boyd is a multi-faceted individual, but that she is most impressed by the amount of languages Boyd knows.
"She is very unique and a very hard-working person. She is definitely humble about it, but something she doesn't tell people all the time is that she speaks, pretty well, about four languages. She knows English, Arabic and then a good bit of Japanese and Spanish, and she is obviously very impressive," DeMarco said.
As for Boyd's future plans, she just accepted a fully funded Ph.D. program in comparative politics at UT.
"I'm really excited. ... My main field of research will be researching democratization and authoritarianism in the Middle East, and I will be a teaching assistant, too," Boyd said.
DeMarco expressed the passion and drive that Boyd has for her interest in politics in the Middle East.
"I'm super proud of her for getting into the program and getting a fully funded program. I'm super excited to see what she is going to do with that," DeMarco said.
Boyd is excited about this next opportunity and is ready for a new beginning, even though it looks a bit different than she had initially thought.
"Originally, I didn't want to stay in Knoxville because I like moving around and I like starting over and going to new places," Boyd said, "but I think it will be a new place almost, just in the same city."