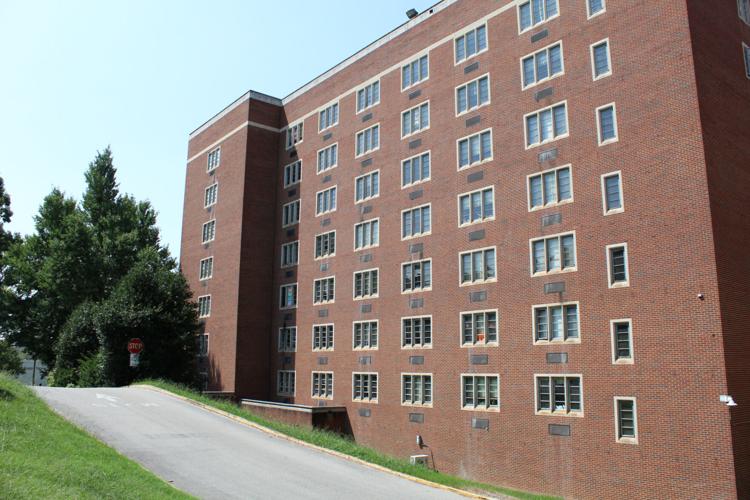 Earlier this fall, UT announced its self-isolation policies for students living on campus. Since then, however, little information about the university's quarantine processes has been widely shared. But as the semester comes to a close, and UT prepares for another term amid a pandemic, the question remains: what is it really like to quarantine on campus?
The current guidelines state that, given that students are unable to isolate at home, those who test positive for COVID-19 must temporarily relocate to Massey Hall. Meanwhile, additional off-campus hotel space is set aside for symptomatic students and students who have been identified as close contacts, as well as for students who have tested positive. The university also abides by the statement that isolation is for individuals who have tested positive for COVID-19 or are demonstrating symptoms, whereas quarantine is for individuals who may have been exposed because of a close contact, travel, etc.
Although the exact circumstances of relocation vary from student to student, the process essentially begins with filling out the university self-isolation form, indicating potential symptoms, reasons for relocating and contact information. From there, it is a relatively quick turn-around, with move-in taking place anywhere from a few hours to a couple of days after speaking with the university contact-tracing team.
"It was really easy. They give you a key, and they kind of just give you a tour of the hall," freshman Alexis Valdez said. "I definitely thought there would be a lot more checkpoints, but I kind of just walked (into Massey) and was like, 'I'm here to be quarantined,' and they were like, 'okay,' and they just gave me a room. Like they didn't even really check my student ID."
For freshman Katie Kinsey, who was quarantined in the Holiday Inn on Papermill Drive, the move-in process was equally simple.
"You kind of just move yourself in. You can have however many bags you want, really. I had people bring me stuff afterwards, so I had my four bags that I had brought with me, and then I had some people bring me some groceries and stuff," Kinsey said.
Prior to move-in, students are also asked to fill out a dietary-restriction form. Once in isolation, this is used as a guideline for the meals that are delivered throughout the day.
"Basically they just bring food from PCB," Kinsey said. "You get a hot meal container at like 11:30 (a.m.), and then you get a container at like 7 (p.m), and when you get the food at 7 (p.m) you also get a box that has cereal, milk and an apple or something, and when you get lunch you get a bag that has snacks in it."
In Massey, residents were also provided with complimentary snacks from a miniature P.O.D. Market.
"The food situation was not bad. I mean, it's PCB food, so I didn't eat a lot of the dinners," Valdez said. "My friends and I ended up ordering in food a couple of times. They totally allowed us to go outside and pick up DoorDash."
In regard to the degree to which isolation among students is actually enforced, the regulations are relatively relaxed.
"What they say (about visitors) is that you can basically hang out with anyone who's already there, which makes sense, but no one is supposed to go into the building besides people who are living there," Kinsey said. "Also, they're not like a prison. You can leave the building. They don't do anything about it. So technically, you could leave and come back, but I didn't."
According to UT housing regulations, students are responsible for abiding by quarantine and isolation guidelines.
"Processes exist through the Office of Student Conduct and Community Standards to address noncompliance, but our primary goal is to work with students to help them understand the importance of cooperation and to support them through their isolation or quarantine period," Maddie Stephens, PR specialist for UT, said. "Many students have done the right thing and followed isolation or quarantine protocols. We greatly appreciate their efforts to keep our campus community healthy and safe."
Meanwhile, the monitors at Massey Hall have highly encouraged students to socialize with the other residents, granting them access to the lounge areas, the courtyard and the communal bathrooms.
"I had a good time. I'm a very social person, so I thought I would go crazy in quarantine, but I was with my friends, so I was lucky," Valdez said. "If I was by myself I think I would've gotten bored, but other than that it did not feel like a week. It felt like only a couple days."
Some additional questions have been posed about the living conditions in Massey, given that it is by no means one of the newer residence halls on campus.
"I came from White Hall, which is brand new, so that was kind of a change," Valdez said, citing cold temperatures and a lack of warm water in Massey. "It was fine to live there for ten days. I would not want to live there for a whole year."
Regardless, it seems that time spent in isolation certainly creates an opportunity for a bit of rest and relaxation.
"We kind of joked that it was kind of like a little vacation. I had a good time," Valdez said.
So what exactly can one glean from all of this?
The boredom? Manageable. The free time? Golden. The food? Debatable.
"Honestly, I would just say they're doing the best they can. It's not perfect," Kinsey said.