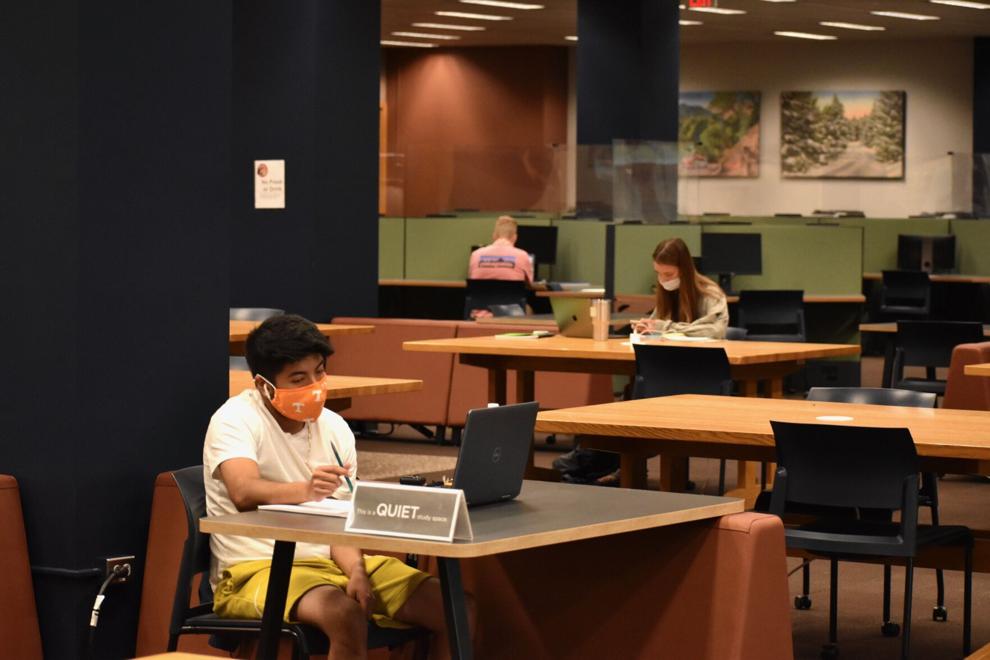 On Monday afternoon, the Office of Chancellor Donde Plowman sent an email announcement that made official the reinstatement of a mask mandate in most buildings on campus in compliance with President Biden's Executive Order 14042.
The announcement cleared up confusion about last week's sudden reversal on the mask mandate by detailing how the executive order had removed UT's "decision-making authority" on masks. The order, which requires entities that conduct work through federal contracts to follow CDC mask guidelines in covered buildings, overrides the power of UT administration to end the mask mandate.
UT was granted an exemption to a Tennessee state law signed by Gov. Bill Lee on Nov. 12 which stripped the university of its ability to maintain a mask mandate, since the law could threaten over $750 million in federal contracts.
In addition to the reinstatement of a campus-wide mask mandate, the email announced that students employed by the university are required to show proof of full vaccination against COVID-19 by Jan. 18, 2022, also in compliance with Executive Order 14042.
In order to meet the deadline, students who are not yet vaccinated must receive a single dose of Johnson and Johnson or the first dose of Moderna and Pfizer by Jan. 4. The Student Health Center Pharmacy is open until 2:30 p.m. on Wednesday for walk-in vaccination appointments.
UT has provided guidelines for how to upload proof of vaccination to the mobile site IRIS and how to request a religious or medical exemption to the vaccine.
Chancellor Plowman said that the situation with COVID-19 mandates is constantly evolving based both on community viral load and vaccination rates, as well as the legal battles between the Biden administration and Tennessee lawmakers.
"With court cases pending, this remains a fluid situation," Plowman said. "We will continue to keep you updated. Thank you for all you are doing in support of our students and our university. I wish each of you a safe and happy Thanksgiving."