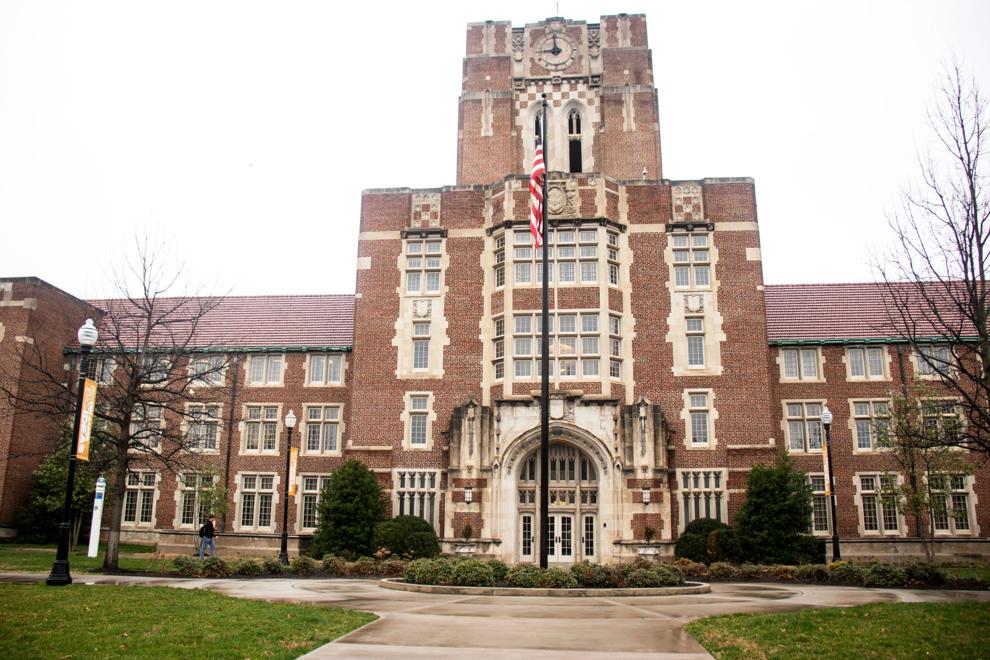 It is common to be confused by all the academic terminology that is used at a university, especially when it comes to the titles that university employees hold. Here is a list describing major academic titles that might be difficult to fully understand at first glance.
President
The president of a university oversees academic administrators who run the campuses and departments throughout a university or university system. They make important decisions regarding big picture issues such as the budget and the vision for the university. The president usually works with a Board of Trustees, or a governing body, to help implement policies and plans.
UT's president is Randy Boyd. Boyd is the executive officer of the entire UT system, which includes Knoxville, Chattanooga, Martin, the Health Science Center in Memphis and the Space Institute at Tullahoma. More information can be found at the Office of the President's website.
Chancellor
The chancellor acts as the chief executive officer and is responsible for the entire student body of the school.
Donde Plowman is the chancellor at UT. She provides the vision and leadership for the university and is responsible for all activities on campus, including academics, student life, athletics and development.
Plowman reports to President Randy Boyd.
Provost
The provost of a university is a high-ranking administrator who is above deans but below the president and chancellor of the university. They make many important decisions regarding academic life and faculty affairs.
At the University of Tennessee, John Zomchick is the provost. He is responsible for the academic activities on campus and focuses on the everyday functioning of the university. He also works with academic admissions and financial aid.
Zomchick meets with the chancellor and other vice chancellors to discuss policies at the university and campus issues. More information can be found on the Office of the Provost website.
Dean
Deans at a university serve as representatives and heads of a college, directing all administrative and academic activities. Each college at UT, from Arts and Sciences to Tickle Engineering, has its own dean.
There are also deans who focus on non-curricular issues like student life. The Dean of Students at UT is Shea Kidd Brown. She administers and enforces school policies and works to create systems of support for students. The Dean of Students ensures that students have resources and support to be successful in their learning environment.
Associate Professor
An associate professor is one rank higher than an assistant professor, but the tenure-track title does not necessarily come with full tenure like a full professorship does. Associate professors develop plans and lecture students in the field in which they have an advanced degree.
Along with teaching, most associate professors will conduct research at their university and advise students. Outside of fully tenured professorships, associate professors hold the highest tenure-track rank.
Assistant Professor
An assistant professor can do multiple things. More than likely, they develop coursework for their classes, deliver lessons and assessments or publish reports and research. They also assist with various department duties such as providing academic support to professors or faculty.
Assistant professors can recruit and train teacher assistants. They are entry-level tenure-track professors, and are on the path to attaining full tenure.
Lecturer
A lecturer is what many students think of when they think of a college-level teacher. Lecturers are similar to a professor, but they do not have tenure or a path to tenure and often stand in front of larger classrooms and teach many students. Lecturers can also play a big role in the admissions process.
Lecturers are not full-time professors who are paid to conduct research. Rather, they are tasked with teaching the majority of the 100 and 200-level courses. They are also often paid much less than tenure-track faculty.
Tenure
Tenure is a professor's permanent job contract, offered to professors hired on the tenure track. A professor or faculty member's ability to conduct research or gain funding plays a part in tenure decisions.
Tenure takes into consideration every course taught by a professor and teacher evaluations done by students.