At 10:30 a.m. Tuesday, several faculty and staff members with United Campus Workers (UCW) and the American Association of University Professors (AAUP) gathered outside the front of the Student Union holding signs demanding safer working conditions during the pandemic.
Participants were peacefully holding the rally while awaiting the end of Chancellor Donde Plowman's annual Flagship Address, which is held each year in order to address campus successes and to introduce new initiatives.
Over 850 individuals have signed a petition from UCW and AAUP demanding better campus COVID-19 safety, including permission to teach classes fully online. There were five signs placed around the rally that listed each individual that signed, along with the missing safety hazard that they deemed unacceptable.
Jon Shefner, a professor of sociology who attended the rally, described his hope for this year's address and reflected on the past years and how they promoted more safety.
"I would remind the campus community that the very first flagship address was all about the courage that past Volunteers display and the courage that defines the Volunteer," Shefner said. "So in that same spirit, we are asking the Chancellor to be courageous in reinstituting the same kinds of restrictions that were in place a year ago when things weren't as bad."
Safer working conditions that the rally demanded do not stop at a simple mask mandate.
Andrea Stedman, an academic advisor in the department of Modern Foreign Languages and Literatures, expressed concern for the safety measures that have not been taken.
"We want mask mandates, we want the option to work virtually, we want hazard pay for our custodians, we want their minimum wage to be $15, which is in line with like, national standards," Stedman said.
Hazard pay is the additional pay for completing dangerous duty or work involving physical hardship. Several staff members report putting themselves in danger regarding exposure to COVID-19 or excessive hours working overtime.
"People at the stadium are actually fainting because they are working seven days a week," Stedman said.
Participants lined up on each side of the Student Union doorway and began to chant: "What do we want? Campus Safety! When do we want it? Now!"
Protest signs read "Vols Don't Let Vols Die from COVID" and "A Mandate Doesn't Work If You Don't Enforce It," while others bemoaned the mass of Vols fans that have crowded into Neyland Stadium for the three home games so far in the semester.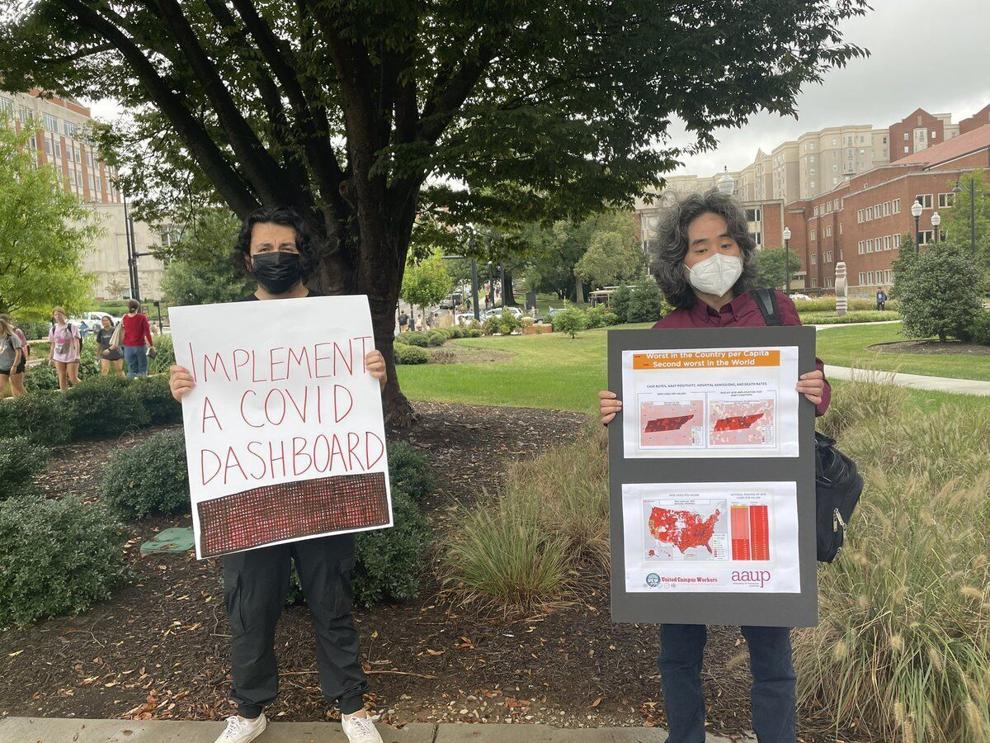 At one point in the rally, a member of the Student Union staff threatened to alert UTPD if the entrance to the Student Union was not cleared for the Flagship Address, though students, staff and faculty stayed to rally until after the address was finished.
The result of the Flagship Address was awaited by the rally members as they continued to push for safer working conditions and fair pay while the pandemic continues.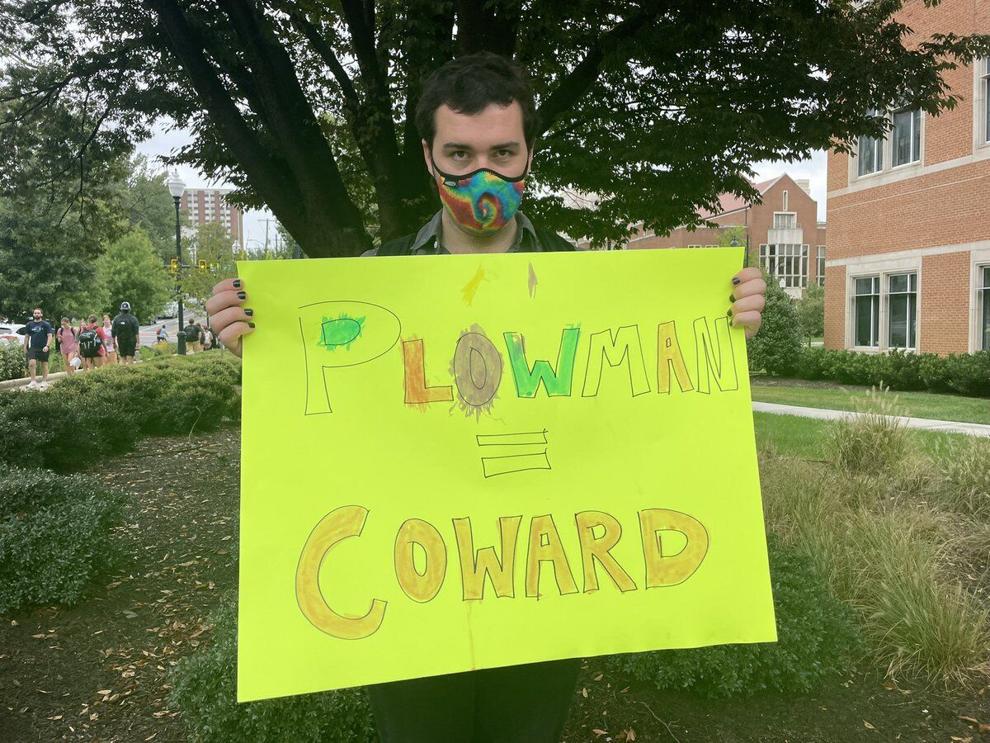 "We just need adequate safety measures to stop the spread of the delta variant. That's what this rally is all about," Stedman said. "Right now, everything is up to students to wear their masks adequately, and it's putting a lot of pressure on faculty and staff to ensure that not only students but our co-workers are wearing masks."
Though the Flagship Address provided an optimistic outlook on the current state of COVID-19 on campus, the county and state continue to report surges with little sign of letting up. UCW and AAUP feel that their stances on COVID-19 safety better reflect the state of the pandemic and are the path towards keeping campus safe.