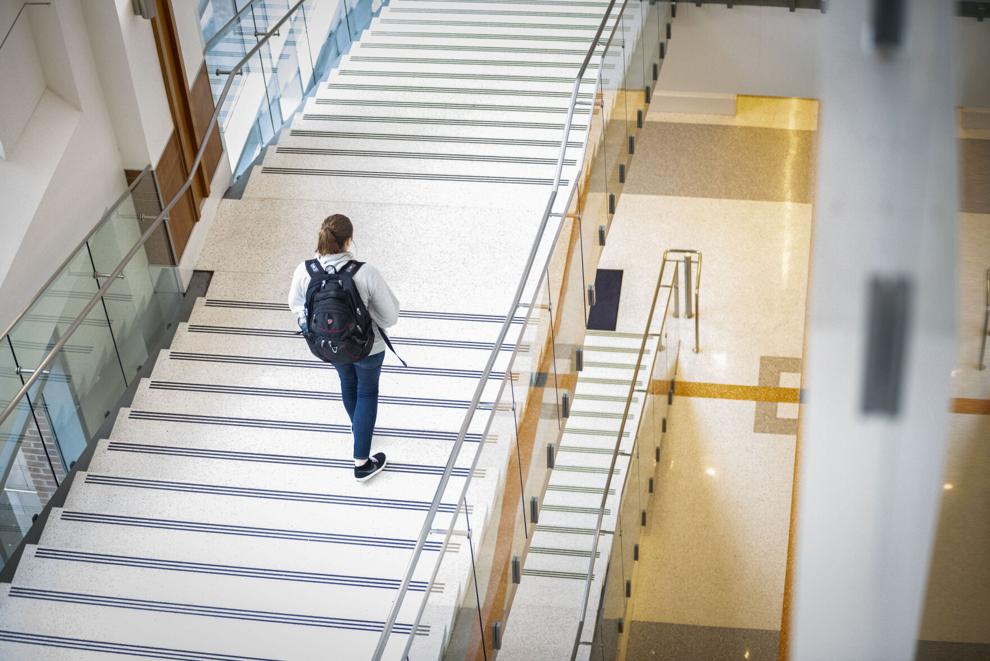 Last March, when the Tennessee General Assembly passed legislation concerning a list of so-called "divisive concepts," it also required public colleges and universities to survey students, staff and faculty once every two years "to assess the campus climate with regard to diversity of thought and the respondents' comfort level in speaking freely on campus, regardless of political affiliation or ideology," according to the language of the bill.
The first of these surveys, which will be collected until 2028, arrived in the inboxes of students, staff and faculty on UT campuses across the state on the first day of classes for the spring 2023 semester and it will close Monday, Feb. 20. Data from the survey will be made available to the public on the UT System website, as mandated by the law.
The survey, created in partnership with Gallup, the Washington D.C.-based analytics giant and creator of CliftonStrengths, includes seven multiple choice questions and takes around one minute to complete.
After asking respondents to rate their perception of their campus's commitment to free expression and their own ability to speak their opinion freely, the survey asks for respondents' gender and racial identity, as well as political ideology, ranging from conservative to liberal.
While the questions themselves are non-partisan, the survey was mandated in a partisan vote by the 112th General Assembly of 132 representatives across the senate and house of representatives, of which only 32 representatives, or roughly one quarter, were Democrats.
The "divisive concepts" law prohibits public colleges and universities from discriminating against students or employees for refusing to endorse concepts commonly associated with progressive academia, such as white privilege or the notion that the United States is "fundamentally or irredeemably racist or sexist."
It creates a path of legal recourse against the university or instructors for any individual who feels that they have been forced to endorse or accept a "divisive concept."
It also prohibits training material that includes any of the 16 enumerated "divisive concepts" or the use of state funds to incorporate any of the concepts in curriculum.
The bill immediately caused panic among some UT faculty who feared that their academic freedom and freedom of speech in the classroom were being threatened.
Chancellor Donde Plowman released a statement of support for faculty in which she described the administration's concerns over a "potential chill" in research and teaching and reasserted the university's commitment to academic freedom.
In October, faculty staged a protest in which they taught several of the "divisive concepts" in their classrooms on the same day.
The survey mandate, which was written into law alongside the conservative supermajority's push to control the spread of concepts like critical race theory, has arrived directly into inboxes much more quietly.
In a video statement about the survey, UT System President Randy Boyd made no mention of the law, giving the impression that the survey was UT's idea and suggesting that the desire of the state and of UT were one in the same: to ensure that there is ample civic discourse and diversity of thought on UT's campuses in a national climate where conservative students and faculty report widespread self-censoring for fear of backlash or "cancelation."
"We have a vision that all our campuses lead in responsible civil discourse and a robust civic education. We believe in diversity of people, thought, opinion and intellectual pursuit," Boyd said. "After all, civility is one of Tennessee's greatest legacies."
The "divisive concepts" bill came one month after Gov. Bill Lee announced that $6 million of the state's budget would go towards creating an Institute of American Civics at the Howard H. Baker Jr. Center for Public Policy at UT Knoxville.
The institute, which Gov. Lee said was inspired by the public civics curriculum offered by conservative Christian Hillsdale College, would help counteract a trend of "anti-American thought" in higher education.
Gov. Lee's relationship with Hillsdale president Larry Arnn, who had become an education advisor to him, landed him in controversy over comments Arnn made criticizing educators and staff members who worked in areas of diversity.
In the "divisive concepts" law, any employee hired by UT to promote diversity must work towards intellectual diversity and diversity of thought as part of their job.
Bernie Savarese, acting vice president for academic affairs and student success for the UT System, said the survey was a direct response to the legislation, but that it had been developed to fit the specific needs of the system.
"We always want to have an understanding of how we're doing around campus climate in areas around civil discourse, those things are always important to us," Savarese said.
Savarese said the data from the survey will be presented to the state legislature in its budget hearings later this spring, when the general assembly votes on how many and which state-appropriated funds will go to UT.