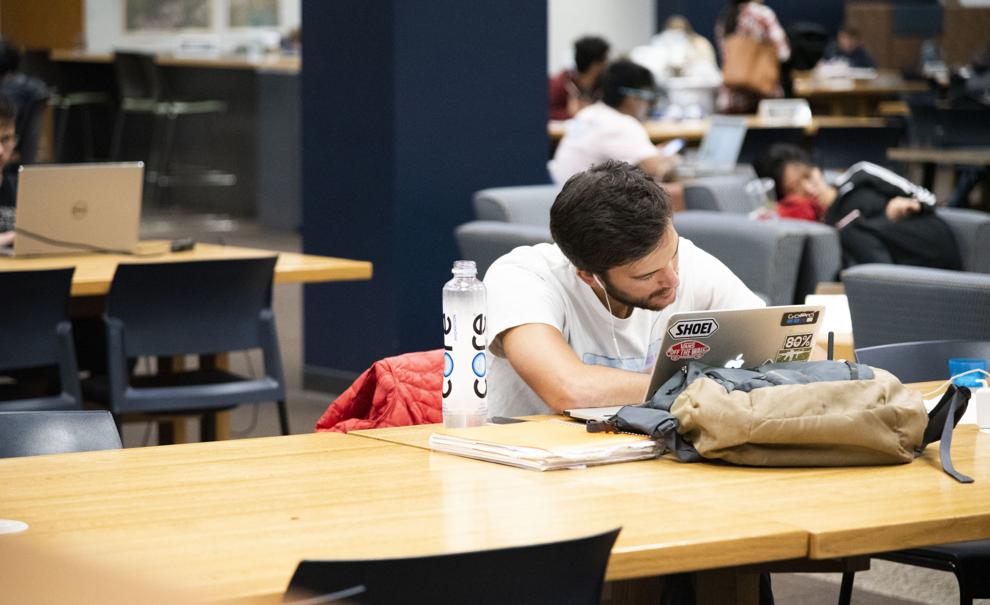 As each semester comes to an end, students begin to dread the most anxiety inducing week of all — finals week.
This can be a turning point for final grades, so it is important to be on your A-game and study as efficiently as possible so you can ace your exams. Although reading this list will by no means guarantee a perfect grade, these tips will help to ease some stress and help you to better prepare for finals.
Utilize office hours
Office hours are a great resource that students often overlook. No one knows the course better than the professor who is teaching it. Asking your professor questions about content can be one of the best ways to resolve confusing concepts while knowing that the information is completely accurate.
Your professors are there to help you to succeed, so reach out to them if you find yourself struggling with a topic.
Treat yourself to a cozy drink
A warm cup of coffee or tea during a long study session can help immensely in maintaining concentration and energy. Take a quick five minute break and make any drink of your choice to sip on while you work.
Or, if you feel like taking a longer break and looking for a change of scenery, walk to a nearby coffee shop — the Golden Roast, for example, has two locations on or near campus — and settle in while a barista prepares your drink for you.
Keep distractions to a minimum
It might be tempting to take a quick break to scroll through Instagram or text a friend, but we all know that these breaks never end up being short. It is best to silence your phone and avoid it completely if possible until you are done with your study session.
This way, you will not feel the need to put down your study materials and pick up your phone every time it buzzes.
Play some relaxing music
When your mind wanders, one of the best ways to regain focus is to turn on classical music. You can help yourself focus while also getting into a festive mood by listening to a 10-hour classical Christmas playlist on YouTube or similar playlists on Spotify or Apple Music.
Although classical music is my personal favorite, all music, whether it be pop, rap or anything else that helps you to focus while studying can be a great motivator.
Study in groups
Most classes have a GroupMe or some sort of communication outside of the classroom, so make sure to use this to your advantage.
It can be hard to reach out to classmates, but don't be shy. If you are struggling with content, it is likely that there is someone else in your class who is having the same problems. Sometimes getting together just to talk through content is the best way to develop a deeper understanding in preparation for an exam.
Hopefully these tips will come in handy throughout your preparation for finals season. Good luck.