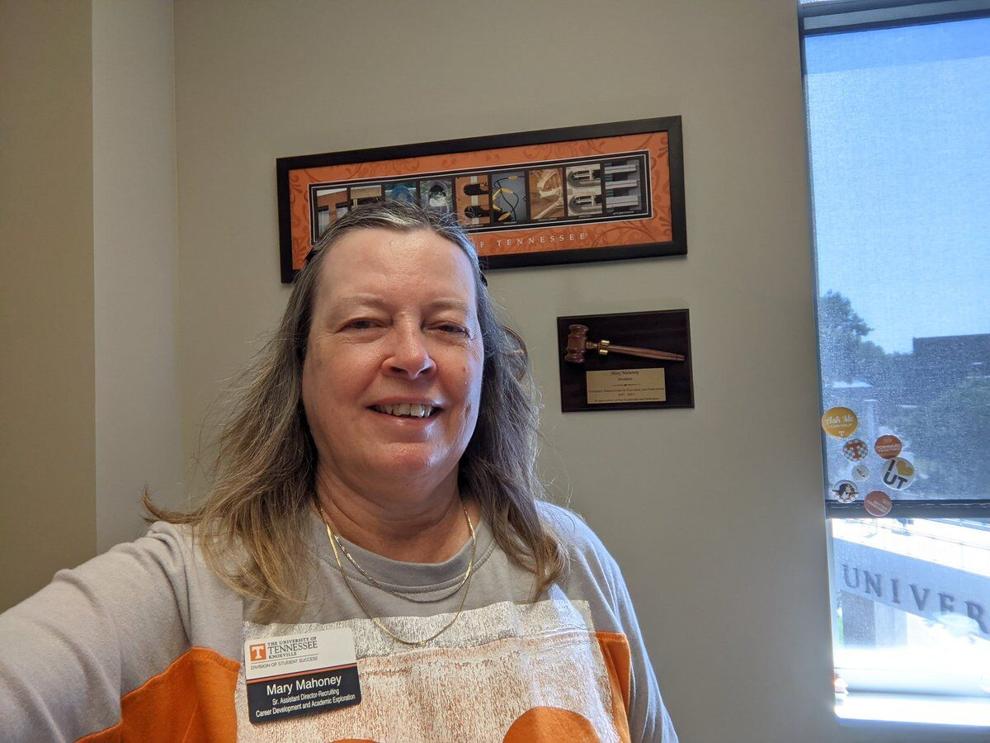 Mary Mahoney is a woman loved and known by many UT students, whether they have noticed her while buying a suit from Smokey's Closet, have been assisted by her with resume building or have simply recognized her name in an email notification. Mahoney has been a vital part of UT, and after 45 years, four months and four different positions, she has decided to retire from her most recent role as assistant director for employer development.
While Mahoney could not imagine spending her career anywhere else than the institution she so dearly loves, she did not always plan to work at UT after graduating.
"I graduated in 1976 from UT during a downturn in the economy when jobs were hard to find," Mahoney said. "At that time students didn't think about moving back home with their family — that was almost embarrassing and so I was desperately looking for a job to avoid having to rely on my parents for help."
Mahoney interviewed and soon gained a position at UT as a receptionist for the Panhellenic building. Though she originally agreed to stay for at least a year, she quickly fell in love with UT work life just as she once fell in love with UT student life as an undergraduate.
Following her first year of work at UT, Mahoney then became coordinator of Off-Campus Housing. While this office no longer exists due to the rise of accessible internet services, it was once an important part of assisting incoming students with finding living arrangements. Since she was born and raised in Knoxville, Mahoney had plenty of knowledge already on hand for the job and excelled just as she did in her previous position.
Though Mahoney enjoyed her work, she saw other opportunities that awaited her at UT and wanted to continue to test her strengths. In 1987, she became career resource center coordinator at the Career Planning and Placement Office where she oversaw a division centered around providing specialized career resources.
It was not until 1992 that Mahoney entered her position as assistant director for recruiting, which she described as the "perfect balance" between helping students find their right career path and connecting them with outside organizations.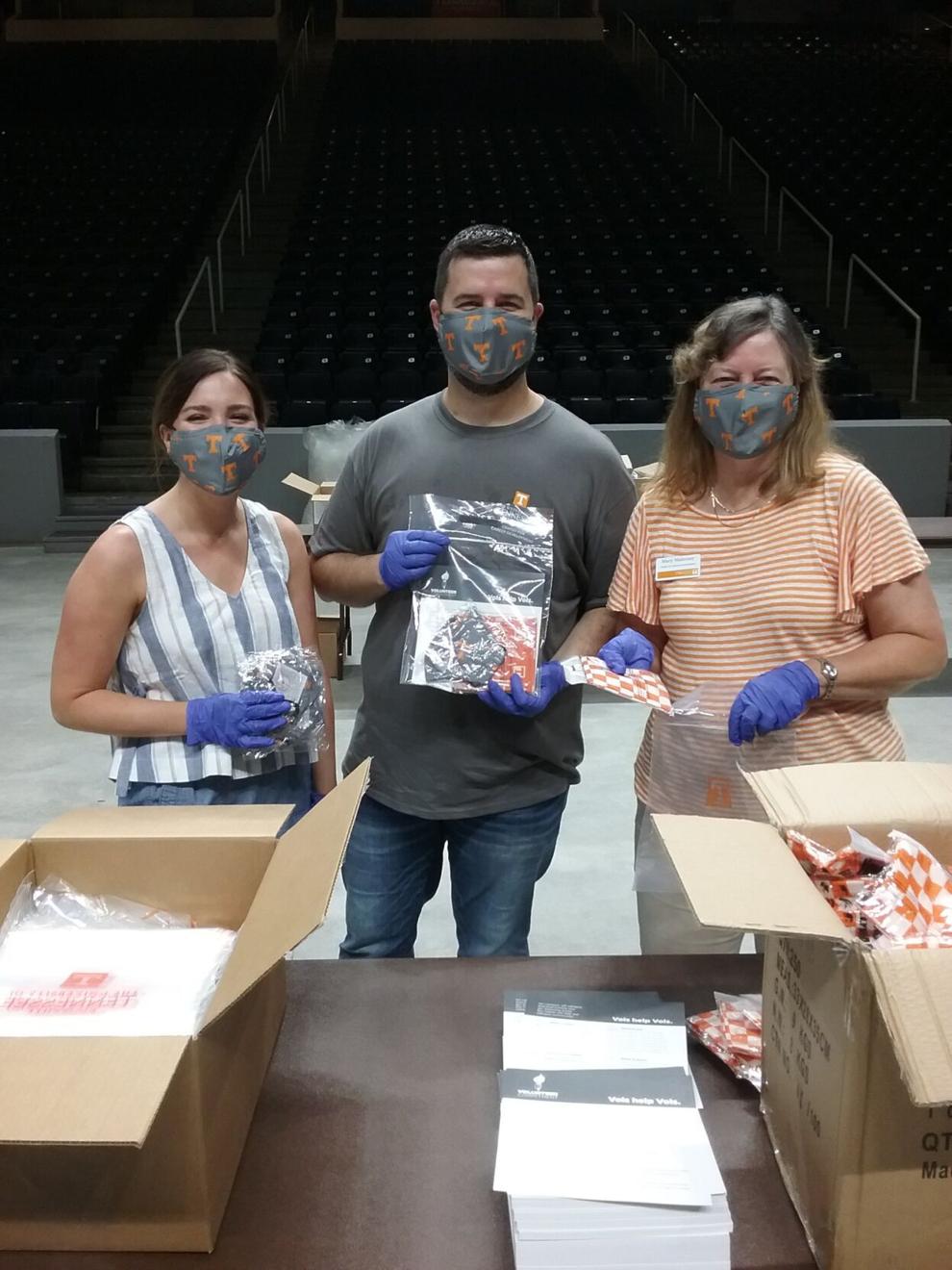 Executive Director of the Center for Career Development & Academic Exploration Stephanie Kit first met Mahoney in 1995 while she was interviewing for what was then called Career Services. They worked together for 26 years.
"Mary was an enthusiastic and energetic professional all the way up to her last day," Kit said. "She loves UT and always wanted the career center to be the best it could be."
Over the years, Mahoney has seen first-hand the growth and transformations that have occurred at UT, including the numerous name changes to the career center and the transition from a 12-person career center committee to a staff made up of 22 full-time workers, four graduate assistants, 10 peer career advisors and three work-study students by the time she left the office.
Mahoney also served as a witness to the numerous technological advancements that occurred at UT. Mahoney recalls the difficulty of having to deal with paper copies of info cards and resumes and the excitement the office felt upon receiving their first fax machine.
In her 45 years working at UT, Mahoney had numerous accomplishments as the university lead for the Smokey's Closet JCPenney Suit Up event, president of the Southern Association of Colleges and Employers, president of the Tennessee Association of Colleges and Employers, a member of the Phi Eta Sigma National Honor Society, a 40-year ticket holder for UT football games and more.
While Mahoney's retirement has been a distinct loss, the UT community remembers the numerous contributions she made to the university and its students. Mahoney herself looks back fondly on the memories she has made here and looks forward to being a spectator of the future growth that is to come for UT. Whether as a dedicated alumna, avid sports fan, diligent employee or friend, Mahoney has lived up to her status as a self-identified Vol for life.
"When I was deciding where to attend college, I had opportunities with other major universities, but I ended up deciding on UT and I think it's one of the best decisions I ever made. I embraced being a student and then employee at UT," Mahoney said. "I am proud of what I have accomplished. For many who think staying with one organization for 45 years is unusual I say when you find something that you truly love, and you enjoy doing and it's not a chore to get up and go to every day then you have found what is your life calling and you should live in the moment and enjoy it."