On Wednesday, the Center for Children's and Young Adult Literature hosted a $5 Fall Book Sale in the Philiander P. Claxton Education Building for the first time on UT's campus. The event was hosted in an effort to get high quality, contemporary and award winning stories into the hands of the book lovers and future teachers in the Knoxville community.
Director of the Center for Children's and Young Adult Literature, Professor Susan Groenke explained the reason and goals for the event.
"We really try to get books in the hands of future teachers and current teachers so that they can share these books and love for reading with their students," Groenke said. "We think it's important for teachers to learn to provide time in their classrooms for independent reading and for kids to get to choose what they read because we know that there's a correlation between having the opportunity to choose what they read and being motivated and more engaged readers."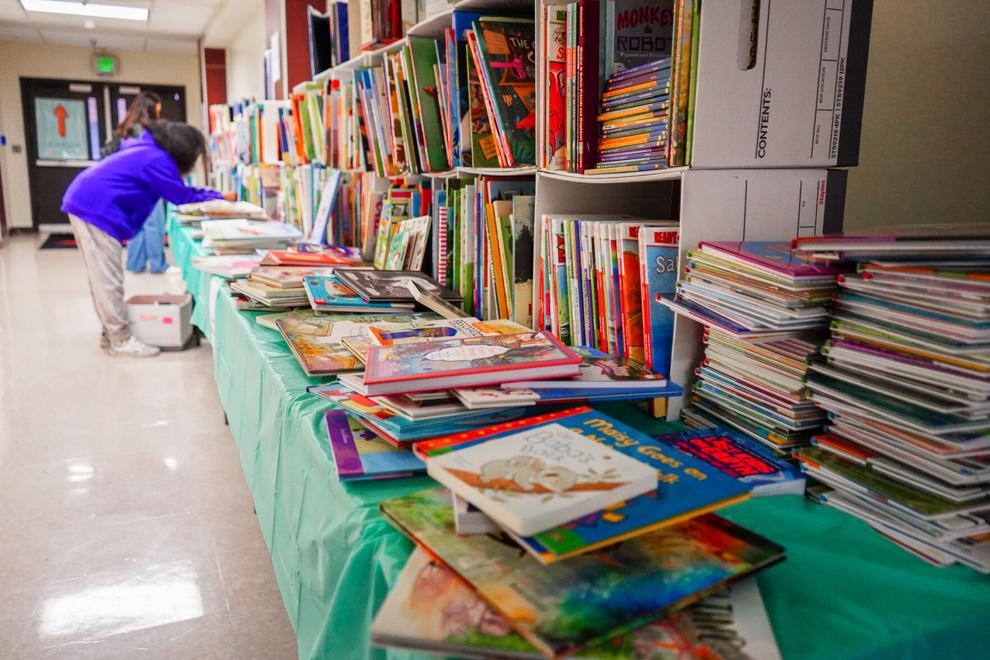 Stacks of books lined the hallway for all to browse and buy. Students from all areas of campus— from the Tickle College of Engineering to the business students in Haslam, and even the general public of Knoxville were welcome.
Tables displayed everything from young adult and teen literature to middle grade and children's books. There was even a table of "Women's Suffrage Lit Kits" as well as a bilingual books and holiday table. For undergraduate students, books were 'buy one get one free.'
The hundreds of books in the education building were collected over the years after the annual off-campus event had to take a hiatus due to the COVID-19 pandemic.
Still, through relationships maintained in the publishing and literary industry, The Center for Children's and Young Adult Literature was nearly running out of storage with the books they were receiving and ready to come back stronger than ever. Thus, the fall book sale made its way to the campus events calendar.
Groenke spoke on what went into putting on an event like this.
"We work hard to create and maintain relationships with publishers and publishing houses. We have a relationship with Penguin Random House, Scholastic and some new presses. We try to find smaller independent presses that people might not know about," Groenke said. "We make a real effort to find multicultural presses and presses that are committed to publishing diverse books and diverse voices. I used to just go from publisher to publisher and introduce myself and say 'We'd love to have physical copies of your books in the center.' Now, we have the opportunity to share them."
To top it all off, brownies, cookies of all sorts, lemonade and tea were complimentary at checkout. Many Vols could be seen walking back down Ped Walkway, a stack of books and a plate of cookies in hand on Wednesday.