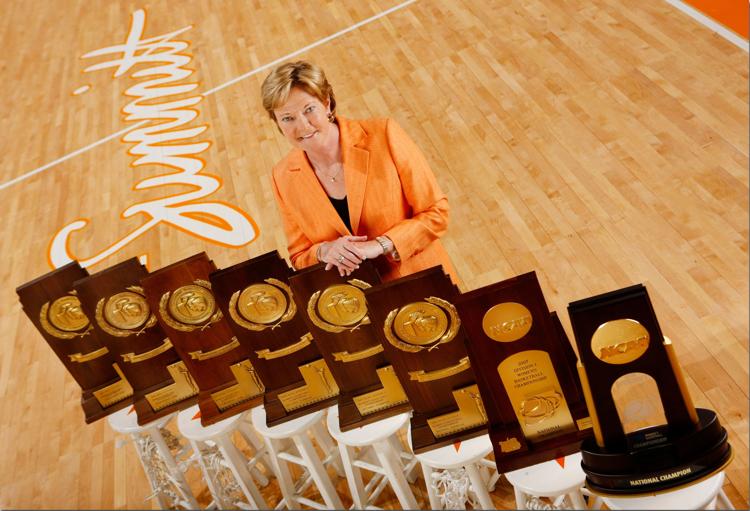 10. Rod Delmonico - Baseball (1990-2007)
Delmonico led the Vols to one of the best stretches in program history, making it to the College World Series in 1995, 2001 and 2005.
Tennessee won the SEC East four times in Delmonico's 14 seasons and won the SEC in 1993, 1994 and 1995. Delmonico also made the NCAA Tournament eight times.
Delmonico ended his career in Knoxville with a 702-396.
9. Ray Mears - Basketball (1962-77)
Mears spent 15 years in Knoxville establishing the Vols as one of the SEC's premier programs. Mears won 20 games seven times and finished in the top three of the SEC 13 times in his 15 seasons in Knoxville.
The Vols won the SEC Championship three times under Mears while also making it to the NCAA Tournament three times (the field was significantly smaller).
Mears was also known as a great entertainer, and he brought Tennessee one of its most entertaining eras while bringing stars Ernie Grunfield and Bernard King to Knoxville.
Mears ended his tenure in Knoxville with a 278-112 record.
8. Angela Key - Soccer (2000-2011)
Key took over as the Lady Vols' second-ever head coach in 2000; she immediately took Tennessee to its first ever NCAA Tournament in her second season. Key immediately elevated the Volunteer program, making the NCAA Tournament eight times in her first nine wins.
Key finished her career in Knoxville winning four SEC East regular season titles and four SEC Tournaments. Key also made the NCAA Tournament nine times in 12 years, including four Sweet 16 appearances.
Key ended her career in Knoxville with a 160-84-20 record.
7. Bruce Pearl - Basketball (2005-11)
Pearl revolutionized the Tennessee basketball program from the day he stepped on campus making the Vols a two-seed in the NCAA Tournament in his first season. Pearl led the Vols to the NCAA Tournament in all six seasons, making the Sweet 16 three times and the program's only Elite Eight appearance in 2010.
Pearl's Vols won the SEC Title in 2008 while achieving the school's first No. 1 ranking. During Pearl's tenure, Tennessee was the most-winning program in the SEC, outlasting national powers Kentucky and Florida.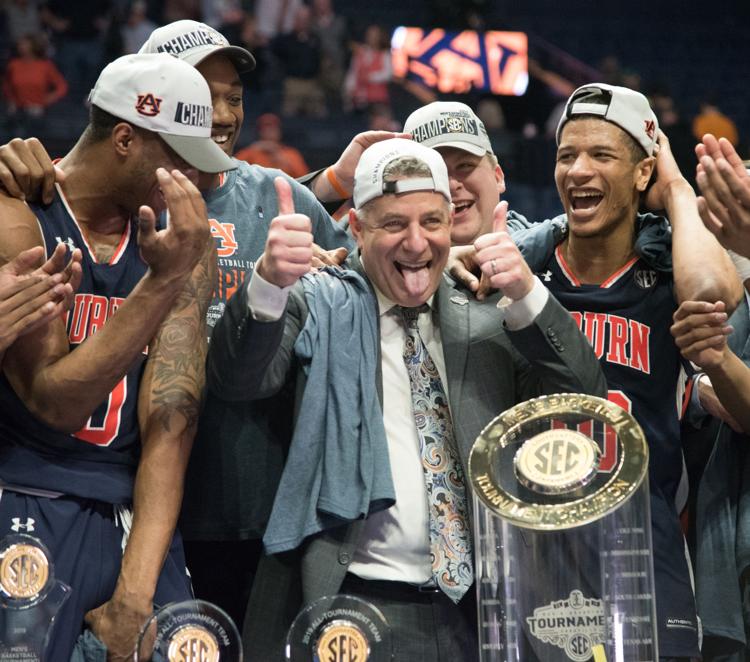 Pearl's tenure in Knoxville came to an early end due to an NCAA investigation. Pearl ended his career in Knoxville with a 145-61 record.
6. Ralph and Karen Weekly - Softball (2002-Current)
Tennessee softball's husband-and-wife, head-coaching duo have led the Vols to one of the program's best runs since taking over in 2002.
The Weekly's have led the Vols to seven Women's College World Series birth's, including a runner up appearance in 2013.
Under the Weekly's guidance, the Vols won the SEC in 2007 and collected three SEC East titles. The Lady Vols also haven't missed the NCAA Tournament since the 2004 season.
The Weekly's currently hold a 1,351-440-2 record in Knoxville.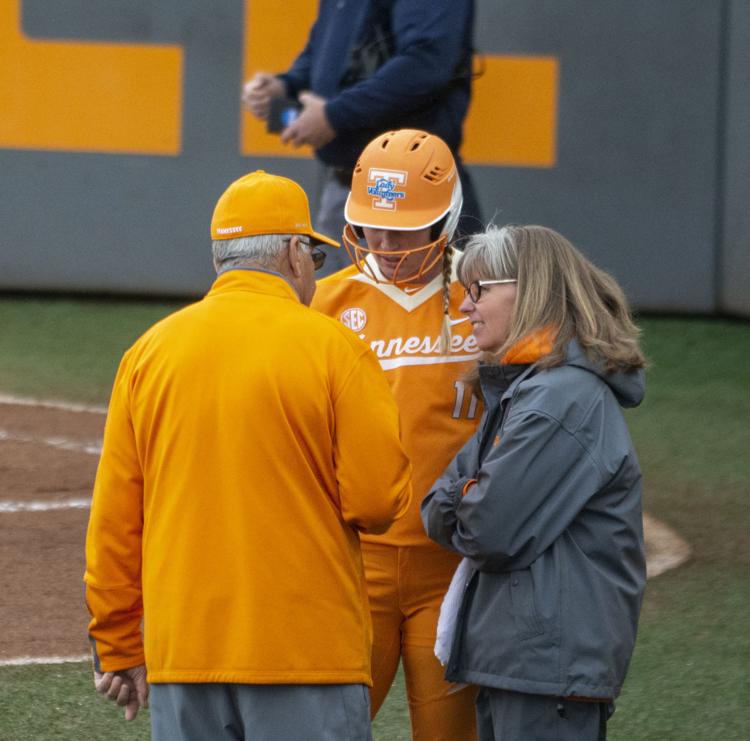 5. Phillip Fulmer- Football (1992-2008)
Phillip Fulmer led Tennessee to its first National Championship in over three decades when Tennessee won the 1999 Fiesta Bowl over Florida State.
Fulmer won SEC Championships in 1997 and 1998, and also won eastern division titles in 2001, 2004 and 2007.
Fulmer also led Tennessee through one of its best four-year stretches where Tennessee went 45-4 from 1995-1998.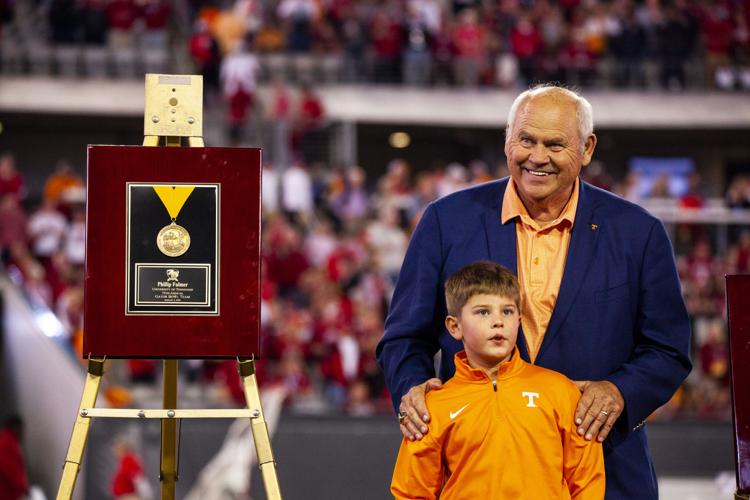 Fulmer ended his career in Knoxville with a 152-52 record and a 96-34 record in SEC play.
4. Ray Bussard - Men's Swim and Dive (1968-88)
Bussard led the men's swim and dive team to the program's height in 1978 when the Vols won the National Championship, but Bussard's greatest achievements were the nine SEC titles he raked up.
The Vols won seven straight from 1972 to 1978, finishing in the nation's top five eight times when you add on the 1979 team that finished second in the SEC.
Bussard ended with a 252-20 record.
3. Stan Huntsman - Cross Country and Track and Field (1971-85)
Hunstman spent 14 of his 39 year coaching career in Knoxville, and the years at Tennessee were some of his best. Hunstman led Tennessee to the 1972 Cross Country National Championship and the 1974 NCAA Outdoor Championship
Huntsman won NCAA National Coach of the Year Honors six times and coached the Vols to a combined 31 SEC Titles including eight straight outdoor Track titles.
Huntsman ended his career in Knoxville with a 92-26-2 record.
2. Robert Neyland - Football (1926-34, 36-40, 46-52)
There's a reason that the stadium is named after him. Robert Neyland is without a doubt the Vols best football coach of all time, winning National Championships and SEC Coach of the Year Honors in 1936, 1938, 1950 and 1951.
Neyland's break in tenures came when he served in the US military during World War II. Tennessee won the SEC five times with Neyland winning the program and won the Southern Conference an additional two times as the SEC wasn't founded until 1933.
Neyland ended his career in Knoxville with a 173-31-12 record with a 62-15-5 record in SEC Play.
1. Pat Head Summit - Women's Basketball (1974-2012)
The greatest head coach in Tennessee sports history is also the greatest women's basketball coach of all time and arguably the best basketball coach, period.
Summit completely changed women's college basketball — expanding the game and getting the sport more recognition. Summit did it all while being an unprecedented winner bringing home eight National Championships.
Summit won 16 SEC regular season titles, 16 SEC Tournament titles and made 18 Final Fours all while graduating every player that came through the Lady Vols program.
Summit's career ended with a 1,098-208 record.