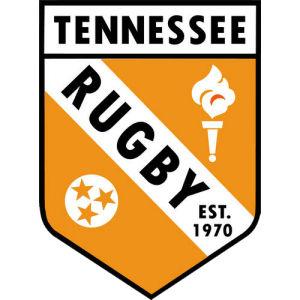 In 1970, students Gary Gilino, Ric Mellon and Jim Pyles had an idea: Create the first rugby team at the University of Tennessee.
They enlisted chemistry professor Dr. John Bloor and graduate assistant Dr. Fred Masri as coaches and proceeded to put the team together. Within six weeks the team had formed and played its first official rugby match.
Today, the traditions that were started almost 50 years ago are still going strong. The Tennessee men's rugby team continues to work hard every season to represent Tennessee well.
While not technically considered a varsity sport, the team has an SEC schedule like other athletic programs on campus and plays against schools such as South Carolina, Kentucky and Alabama.
Some students may not know much about the rugby team, but it attempts to provide multiple opportunities for students to become involved and holds tryouts every year for interested potential players.
"If students want to get involved, they should just come out and try it," Tennessee rugby president Tommy Lane said. "We've had players who come out and have no idea what the game is and we teach them. Obviously, we play a high level of competitive rugby, but at the same time, we will take anybody and teach them the game."
Rugby is one of the oldest sports on campus and provides students an opportunity to experience a game which many have not played before. This past season, the team was predominantly young and made up of many freshman players, some of whom were brand new to the sport yet helped lead the team.
"We're building on the success that some of our young players had this past season," head coach Martin Bradley said. "We're doing well in our spring training season to help the young men become more complete players for next fall. We've had several freshman players that really stepped up and played well.
"The task now is to see how far we can get these players."
Lane was elected as president this past season and plans to continue his leadership responsibilities during his next two years at Tennessee. Although he is only a sophomore, he is looking forward to stepping into a leadership position and leading the young team to more victories this fall.
"I have to go back and look at how I was encouraged by the older guys when I was younger," Lane said. "I always followed them when they led by example, so that's why I try to be the best person and the best player I can be — so I can hopefully inspire others by example."
Rugby is a well-known sport by some Knoxvillians. Because of the Knoxville Rugby Football Club, many students have an idea of what the sport entails, and some even played it during high school.
However, students not originally from the Knoxville area may not know much about the sport. The Tennessee rugby team encourages students to learn more by following the team on social media and by attending games during its fall season, which is when especially important SEC rivalry games occur.
"When we play another SEC school, it's on," Bradley said. "When we play Alabama, we really get after it. South Carolina is probably our longest rival, and that game is probably more bitter than any others."
While rugby may be considered a lesser-known sport, that doesn't make it any less competitive or serious for the players on the field.
"We're not a social sport, and we're not a recreational sport, so it takes that person who is really interested in competing in a contact sport to want to come out," Bradley said. "We go to the football walk-on tryouts, and we'll get a couple players a year who come through that avenue to us."
The Tennessee men's rugby team will play its first match of the 2018 season on Sept. 1 against West Virginia, with its home opener slated for Sept. 8 against ETSU.