The Tennessee men's basketball team returned to the friendly confines of Thompson-Boling Arena on Wednesday, fresh off of a neutral court win over Washington and a No. 20 ranking this week.
The Vols (4-0) left little doubt despite a slow start against Alabama State (0-4), cruising to a 76-41 win behind senior tandem Lamonte Turner and Jordan Bowden's historic night.
Here are the takeaways:
A Thousand Pointers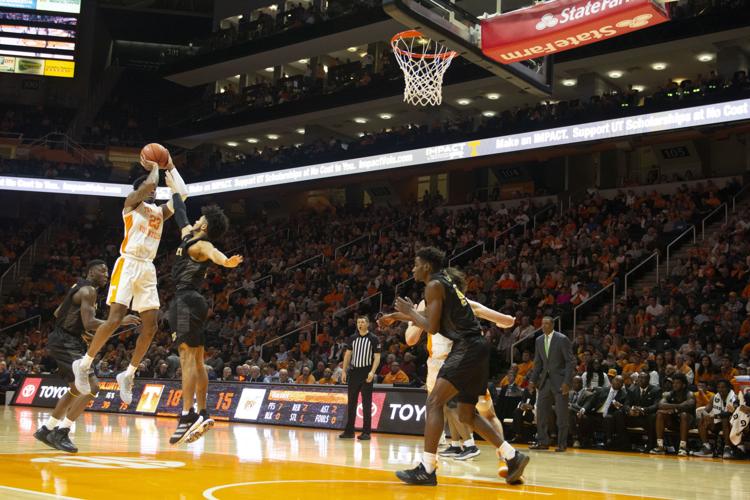 The last time Jordan Bowden played on Tennessee's home floor, the senior posted a career high 26 points in an 82-63 win over Murray State on Nov. 12.
On Wednesday, Bowden picked up where he left off, leading the Vols again with 16 points, only this time, it meant a little more.
Late in the first half, Bowden reached another career milestone by reaching 1,000 career points.
Not far behind him was Lamonte Turner, who needed 11 points versus Alabama State to get there.
After tallying 10 of them in the first half, Turner exceeded the benchmark midway through the second half.
"Their growth has been amazing," Tennessee head coach Rick Barnes said of Bowden and Turner. "Both of them are really hard-working. They're great people. They're the kind of people everyone wants to be around.
"Their development is something we've all been proud of. Those guys have been a big part of our success."
Freshmen showcase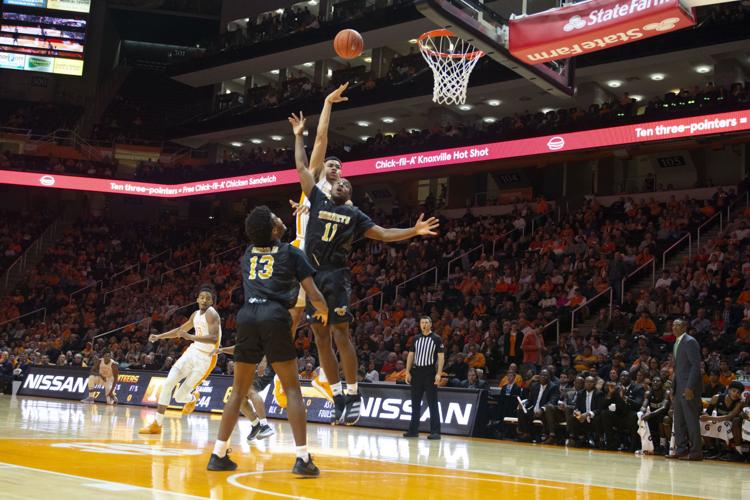 Before the game, Barnes and the coaching staff wanted to find a way to get their freshmen on to the floor throughout the night.
The newcomers saw a total of 75 minutes worth of action, with Josiah Jordan James accounting for 13 rebounds.
"I was really happy and proud of our young guys," Barnes said. "We were trying to balance out there so that the young guys could work their way into it. I thought they did a great job. I thought our older guys were trying to blow them out in one position. That's where we got to get better."
On offense, James managed just three points, but made up for it on defense, pulling in 11 of his 13 rebounds on the other end.
On a night where James couldn't get shots to fall, a meeting he had with Barnes earlier in the week allowed him to contribute in other ways.
"I feel like I've always had the ability (to rebound) with my athleticism," James said. "Coach (Barnes) really got into me after the Washington game. He kind of ripped me up for an hour and a half, talking about how I was playing lazy and wasn't helping the team.
"He wanted to see that out of me tonight and I feel like I did a decent job."
Kent leaves team indefinitely
Prior to the post-game press conference, Tennessee announced that redshirt sophomore Zach Kent had stepped away from the program indefinitely.
It was made clear that the reasoning behind the decision were not disciplinary and that Kent was still enrolled at UT.
The news, however, does put a dent into the Vols already-lacking depth, particularly where big bodies are concerned.
"We'll have to do whatever we have to do," Barnes said of replacing Kent. "We still have four guys that have worked on the front line now. You have the two that we start, then Olivier (Nkamhoua) and Drew (Pember). If we had to put someone else there based on natural strength and ability it would have to be Josiah (James).
"He proved tonight that he can rebound the ball against anybody."
The 6-foot-11 Kent played in two of Tennessee's first three games, scoring three points and grabbing two rebounds.
Up Next
Tennessee will play host to Chattanooga on Monday at Thompson-Boling Arena.
The Mocs (3-2) fell to Florida State, 89-53 in Tallahassee on Wednesday.
The game is slated for a 7 p.m. tip-off and will air on the SEC Network.