With the news that Uroš Plavšić won't be eligible for the 2019 season, Tennessee's post depth now becomes a major concern for the Vols. One of the players who has generated buzz this offseason and looks to pick up the minutes that Plavšić's eligibility leaves is freshman Oliver Nkamhoua
Nkamhoua didn't arrive it Knoxville with a whole lot of fanfare. Why should he have? Nkamhoua was a late addition to the Vols signing class, committing on May 7 before signing the next day.
At this time a year ago the three-star wasn't even on Tennessee's recruiting board, but a tip from former Colorado (now Tennessee) assistant Kim English put him on the Vols' radar.
"We knew last year as the year went on that we wanted to add a couple front court players," head coach Rick Barnes said. "Kim (English) called Mike (Schwartz) and said that he'd seen a young man play that was a terrific offensive rebounder and 'someone you should look at'. Coach Schwartz jumped on it. From the first time he laid eyes on him he said, 'this is who we want.'"
Schwartz was able to get Nkamhoua on campus for an official visit and the Vols closed on the 6'8 forward earning his signature over Maryland, Pittsburgh, and Illinois.
The Helsinki, Finland native arrived in Knoxville in June and has spent the last few months adjusting to the college game.
"It's been great," Nkamhoua said. "My teammates have helped me out a lot and just being here with this coaching staff and the environment Tennessee provides has just made it really smooth to transition from high school to college."
It didn't take Nkamhoua long to catch the attention and earn the respect of his teammates.
"I think he (Nkamhoua) is going to be a special player," redshirt-junior Jalen Johnson said. "I really do. His work ethic, his competitiveness is really going to push and drive him far."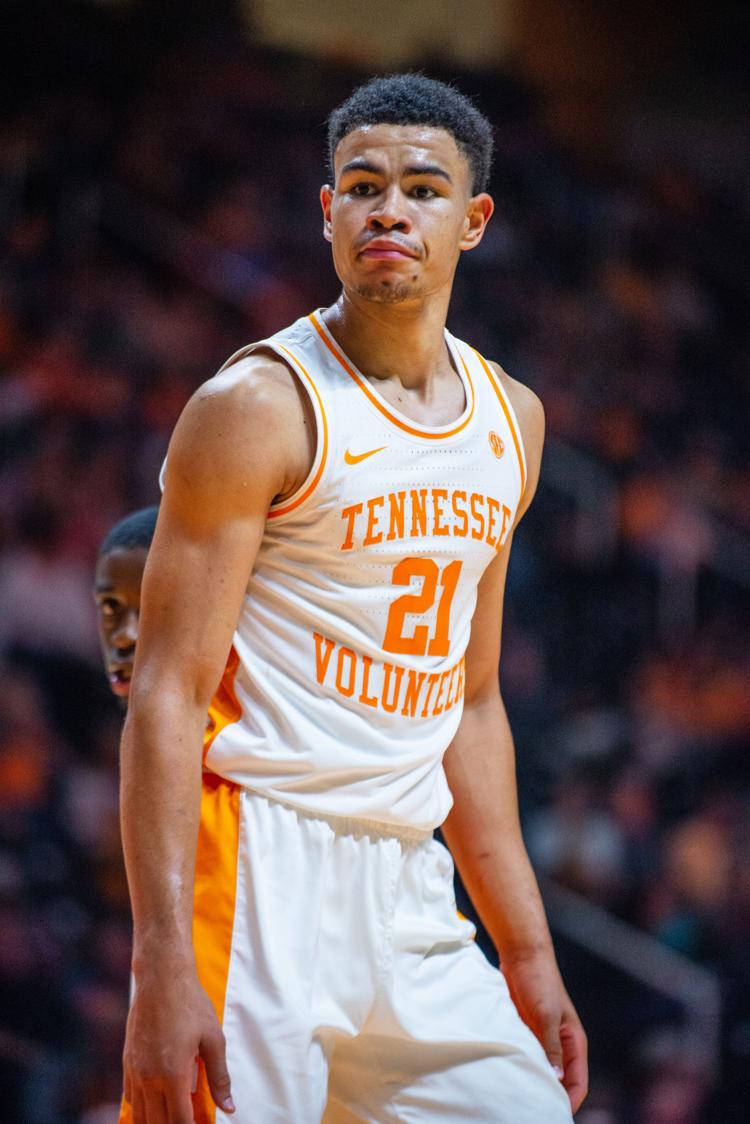 "He's going to be special," senior guard Jordan Bowden said. "He reminds me of Grant (Williams), a little bit of a younger Grant, so the sky is the limit for Olivier if he keeps working. He can be a good pro."
Nkamhoua's work in Knoxville got started in the weight room, where he turned heads and gained weight this offseason.
"The sky is the limit for Olivier," Director of Sports Performance Garrett Mendenwald said. "He's definitely a hard worker and it's been fun to watch his growth personally… I'm just proud of him and all the work he's put in and how these guys rally around each other."
"My body feels stronger and more balanced than it ever has," Nkamhoua said. "I feel like I'm getting stronger every day and I feel like I'm working on the things that translate to basketball, not just lifting to lift."
With four big men from last year's team not returning, the opportunity for early minutes presents itself to Nkamhoua. On the court Nkamhoua brings a tough-minded game with the ability to hit the outside shot.
"He's tough and competes every day," forward Uroš Plavšic said. "He's going to go hard every single possession. He can shoot the ball, he's tough, he can rebound. He's just mentally tough."
"He's a great rebounder," Lamonte Turner said. "Olivier is relentless on the glass. That's something he came in with and the coaches have developed. It's one of the best I've seen as a freshman… He can really help us, really have a good year."
For Nkamhoua, the goal is just to play hard and help the team in any way he can.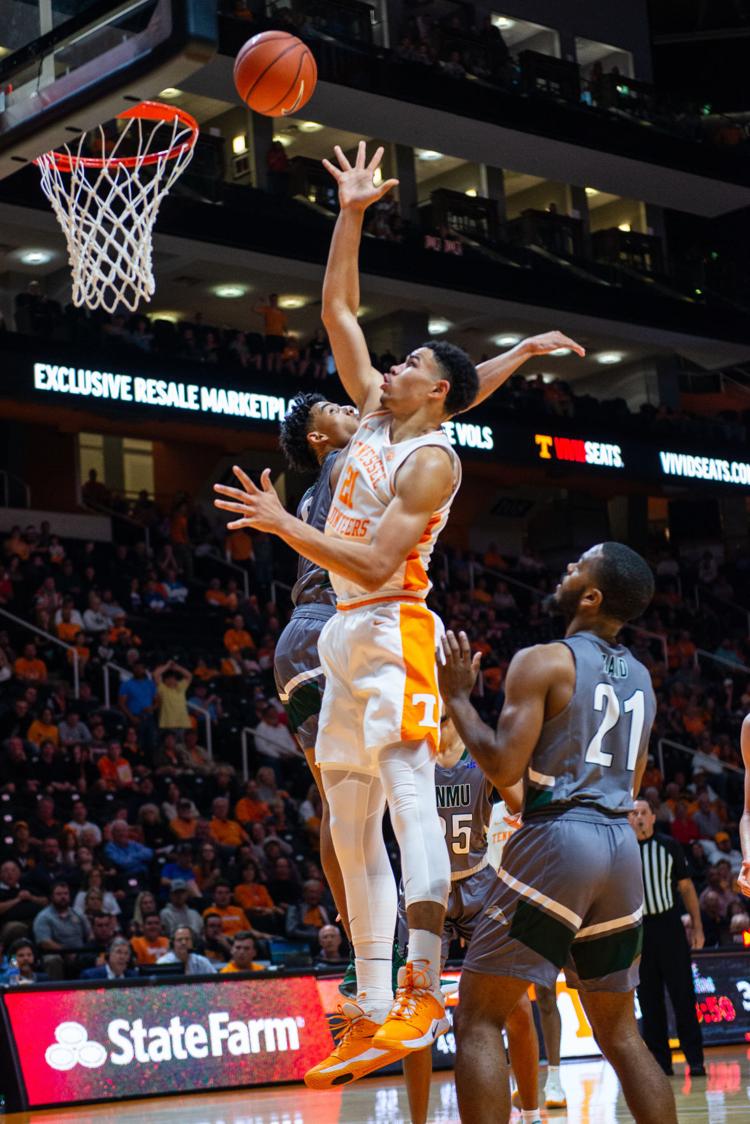 "I bring a rebounding presence, young legs and energy," Nkamhoua said. "I'll do whatever I can. Whatever my role will be, I'll accept it and go out it."
Rick Barnes is known for being a coach that will be hard on his players and one that's not the easiest to play for. But Nkamhoua embraces the tough love knowing it's what he needs to get better.
"He's hard on us," Nkamhoua said with a smile. "When you look back at it it's great. He forces you to actually learn. He doesn't give you freedom to slack off. Every day you have to be there focused and mentally prepared to practice. The way he is on us is great because it makes us understand he cares, and it turn we care more too."
Nkamhoua also credits veterans Turner and Bowden for helping lead and knowing how to talk to a young player who Barnes has been riding particularly hard.
"Every day at practice they're on you making sure you know what you're doing, making sure you're going hard, but also making sure you're comfortable." Nkamhoua said. "If coach's getting on you, they let you know there's a reason. They can be hard on you, but also be a cushion for when coach is hard on you… It makes it a lot easier."
Nkamhoua didn't receive much fanfare when he arrived in Knoxville in June, but with a front court lacking depth and 6'8 freshman with an ability to play tough and take hard coaching, Vol fans will know the name by the time SEC play rolls around.