Because I studied abroad during last basketball season, my access to watch the Vols and Lady Vols regularly was restricted with the exception of some NCAA tournament appearances showing at sports bars at 3 a.m.
However, growing up in North Carolina gave me a sixth sense into college basketball much unlike my ability to win at Pick 'ems for college football, if you've been keeping up. That being said, I'm bringing my knowledge from the Tar Heel State to Rocky Top, and these are my predictions for each team for the 2019-2020 season:
Lady Vols
Among many headlines surrounding the Lady Vols basketball team this offseason was the hiring of 1998 NCAA Champion and VFL, Kellie Harper.
Harper stepped into a unique role--just the second head coach to be hired after Pat Summitt retired in 2012.
A new coach brings new possibility, demeanor and leadership to a team, qualities that are welcomed after the departure of Evina Westbrook who transferred to the University of Connecticut (the NCAA denied her request and she will sit out the 2019-2020 season).
The 2019-2020 Lady Vols return six players, including sophomore guard Zaay Green and junior guard/forward Rennia Davis, to an intimately sized team of 12.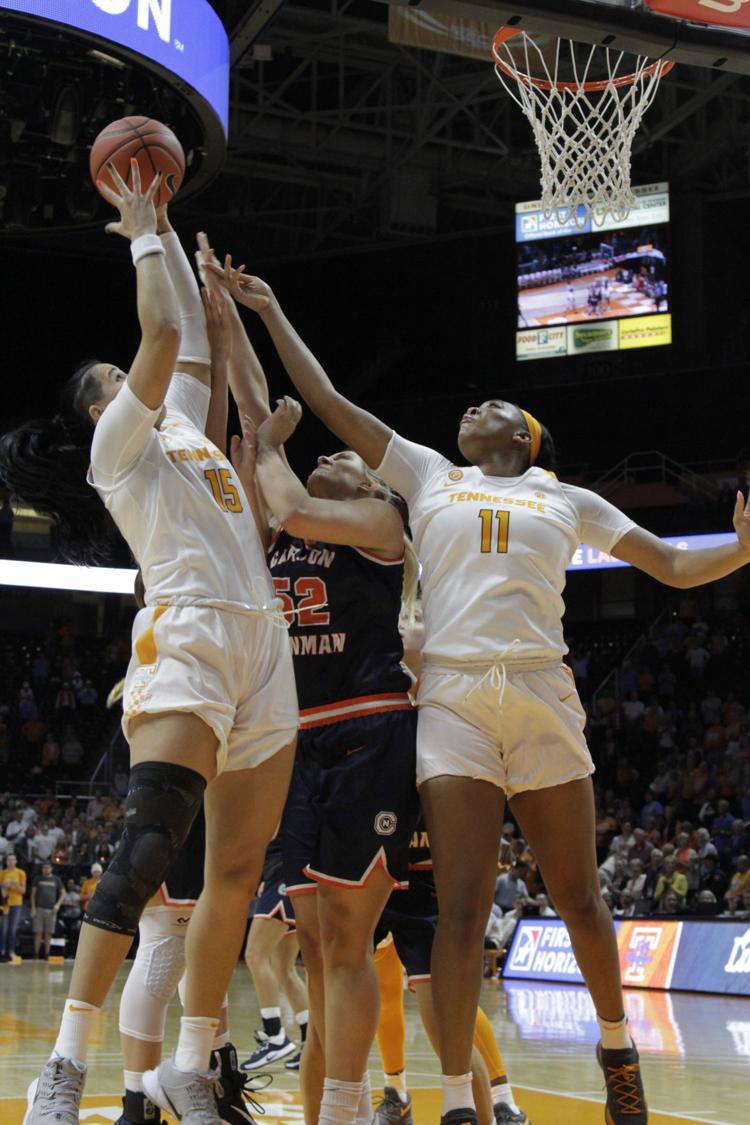 This leaves Green and Davis leading plus the hopeful return of Lou Brown, who earned an additional season of eligibility after sitting out last season with a torn ACL.
Lady Vols will use the momentum and adrenaline of having a new coach to win all games leading up to the SEC opener against Missouri, with the exceptions of losing to Notre Dame on November 11 in Notre Dame and losing to Texas on December 8 at home.
Another big storyline is the resurrection of the Tennessee Lady Vols vs. UConn game that had previously been played annually during the regular season, but stopped in 2007. The Lady Vols will travel to Hartford, Connecticut on January 23, and I predict that the powerhouse Huskies will dominate.
The SEC not being a historically competitive women's conference plays to the Lady Vols advantage as I predict they will win most games in the SEC. While no win is secured, I think the Lady Vols SEC losses will be to Kentucky (in Lexington), Texas A&M (home), Mississippi State (home) and the University of South Carolina (in Columbia).
Overall prediction: 20-9 ( 11-5 SEC).
Vols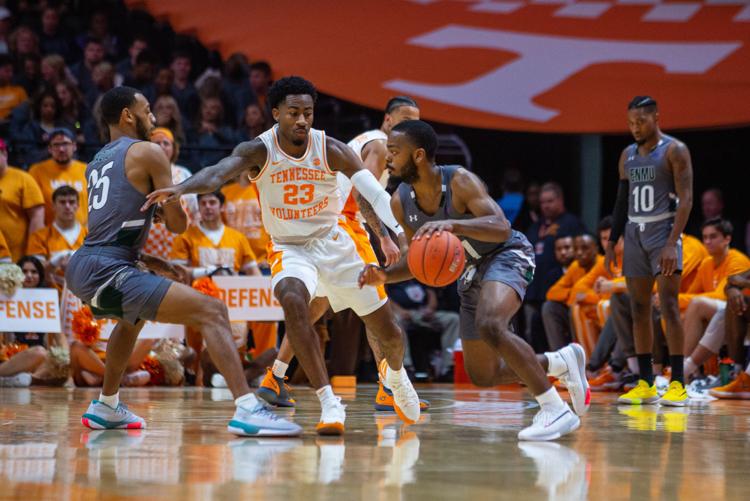 For most teams, losing four of your five starters to the NBA is a huge setback. But for Rick Barnes and the Vols, longtime bench players have been given the opportunity to fight for a starting spot.
Although Barnes received a competitive offer from UCLA this offseason he chose to stay and return for his fifth season in Knoxville.
Key players for the Vols for the 2019-2020 season will be redshirt-senior guard Lamonte Turner, redshirt-senior forward John Fulkerson and senior guard Jordan Bowden. Turner was also named to the second-team All-SEC.
The AP Preseason Top-25 list does not include Tennessee so questions do remain as to how this year's team will perform in comparison to last year's success.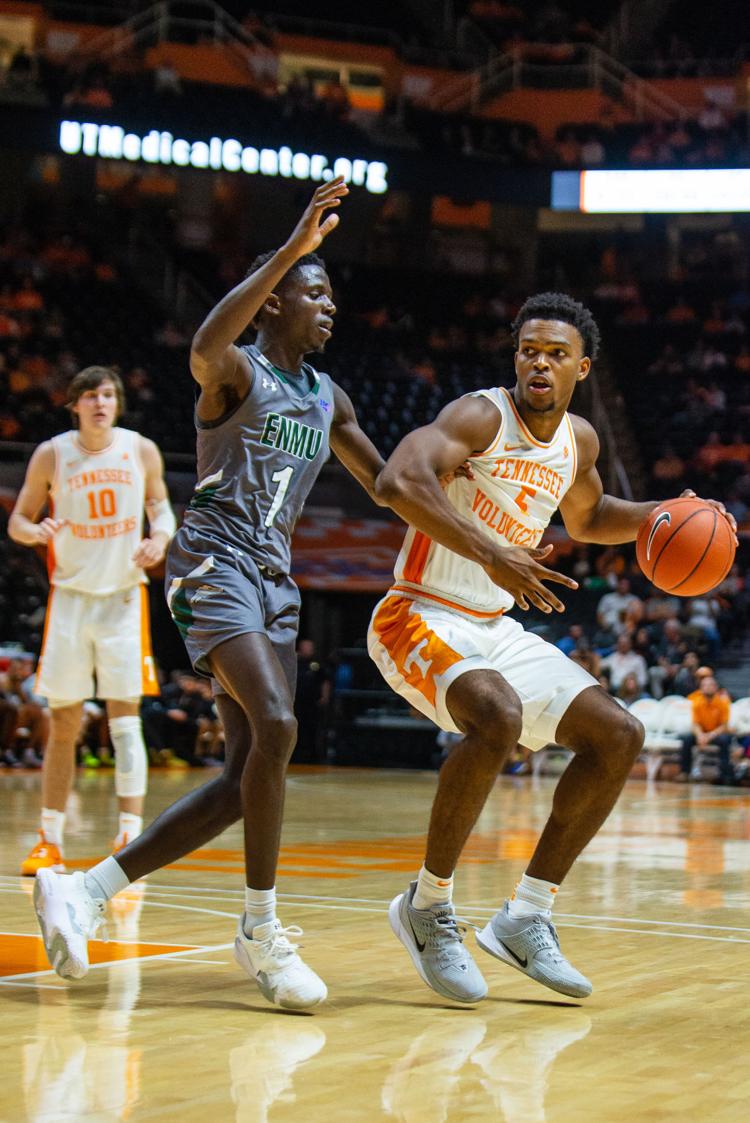 A key addition to the team was to be Uros Plavsic, redshirt freshman and transfer from Arizona State University, but the NCAA denied his transfer eligibility request, also denying Tennessee's appeal of the decision.
This means the 7-foot tall big man will have to sit out for the season.
Looking ahead, though, the Vols' schedule is forgiving in non-conference play with the exceptions of Washington (in Toronto, Ontario), Memphis (in Knoxville, Tennessee) and Kansas (in Lawrence, Kansas) which will be tough losses for Tennessee.
The SEC men's teams have gotten more competitive in recent years with match-ups against Kentucky, Auburn and Florida, all of which will be played both home and away. Losses to each of these teams at least once will affect overall rankings and placement in the NCAA tournament.
Overall prediction: 23-7 (14-4 SEC)