Chris Lofton spent his senior year at Mason County High School leading his team to the state tournament and earning the Mr. Basketball Award in Kentucky. But Lofton was just a skinny 6-foot-2-inch guard and didn't earn offers from the states blue bloods.
"I always dreamed growing up of going to Kentucky or Louisville," Lofton said. "I wanted to stay in state, but things didn't work out the way I wanted."
Instead, a state tournament performance helped Lofton catch the eye of a different SEC program 229 south of his hometown of Maysville, Kentucky.
"My senior year, my team made it to the state tournament," Lofton said "We played against a team whose coach played at Tennessee back in the day. I had a good game, and he called Tennessee. Buzz Peterson was the coach at the time, and he came down, watched me play some pick-up games and offered me a scholarship."
The move paid dividends for Tennessee, as Lofton contributed right away in Knoxville by averaging 13.2 points a game and earning a spot on the SEC All-Freshman team.
However, Peterson wouldn't get to reap the benefit of his recruiting spoils. After going 14-17 in the 2004-05 season, Lofton's freshman year, Peterson was fired.
Hired to replace him was a 45-year-old Bruce Pearl who had spent the last five seasons leading the University of Wisconsin-Milwaukee program.
"You know, I liked Buzz (Peterson). He was a great person and a good coach," Lofton said. "I was thinking about transferring. I had a lot of options. I was thinking about Kentucky, Louisville, Cincinnati and going back closer to home, but Bruce (Pearl) got the job and I did some research, watched how they played and had a talk with him. … It just felt like it was best for me to stay and play in his system. I'm glad I did."
The decision was a good one. Lofton proceeded to turn himself into one of the best basketball players in Tennessee history, averaging 16.6 points per game in his career, including 20.8 his junior season.
Lofton was a two-time consensus All-American, a three-time All-SEC player, broke the SEC three-point record and was the 2007 SEC Player of the Year. All of this while he helped lead the Volunteer program back to prominence.
When he looks back at his career, the coronation of building the Tennessee program is what he remembers the most.
"My favorite memory has to be when we were ranked number one in the country," Lofton said. "My freshman year we were 14-17, last place in the SEC. It was bad times. To go from that to my senior year being ranked number one in the country, it was a great feeling."
Despite his prolific career, it wasn't without challenges. During the 2007 NCAA Tournament, Lofton failed a drug test. The failed drug test turned out to be the result of a tumor marker. Lofton was diagnosed with testicular cancer, and as he returned for his senior year, only his parents and Pearl knew.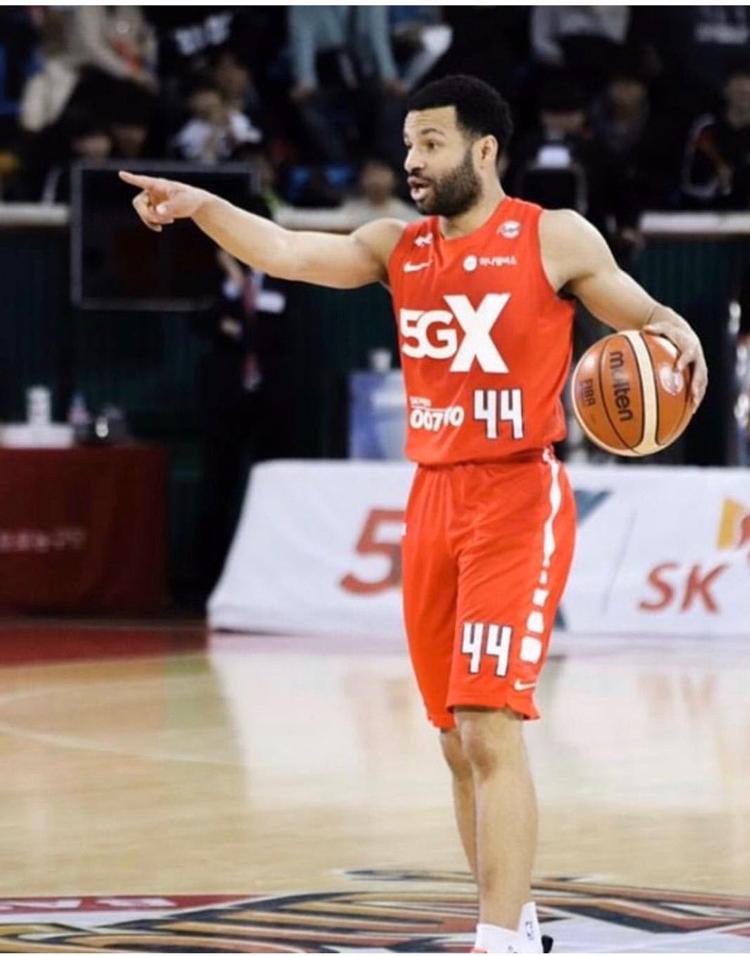 Lofton's senior year didn't go exactly as he envisioned as his scoring averages dropped by five. Despite this, Lofton didn't make excuses or even tell his teammates about the cancer.
"It was tough; it was a difficult time for me," Lofton said. "Having a great junior year and coming back, and I just wasn't myself senior year. I just felt like I let my teammates down and I let the fans down and I let Knoxville down."
"It was difficult but as I got older and realized how many people I impacted through the cancer. People would send me Facebook messages saying, 'I just want to thank you for what you did. Playing your senior year through that and not telling anybody, not making excuses.' Knowing that I inspired a lot of people, that makes it all better."
Despite a prolific Tennessee career questions around Lofton's size kept him from being drafted in the NBA.
However, Lofton's basketball career wasn't over. After graduation Lofton signed with Mersin Büyükşehir Belediyesi SK, a Turkish basketball team.
"Different language, different culture, different foods, different lifestyle," Lofton said about the adjustment to living overseas. "I went from flying a lot of places to my first year (overseas) we were busing places. When I go back to UT now, I still tell the trainers I worked with, 'Man, we don't realize how good we got it until we're gone.'"
Lofton would play for Mersin for just a season but would return to Turkey in 2013 and play two seasons for Beşiktaş Basketbol.
Lofton's two seasons playing for Beşiktaş were perhaps his best professionally as he averaged 17.5 and 15.9 points per game respectively.
"My favorite place has been Turkey," Lofton said. "I loved Turkey. I lived in Instanbul, so there was a lot of Americans, lot of good food, lot of malls and movie theatres. … I remember when I first got there like I really didn't want to do anything, but as I got older, I was like, 'I need to take advantage of this stuff.' You never know when you're going to be back, so I started going to see sites and going places and learning different cultures."
After leaving Turkey, Lofton signed with Le Mans Sarthe, a French basketball team. In 2016, Lofton helped Le Mans win a French Cup and earned Finals MVP. Two years later Lofton was a part of another championship. This time helping Le Mans win a Pro A championship.
"It was great," Lofton said. "To win that championship and to be the MVP was like all the hard work paid off. Then we won it again in 2018 when I was there so even better then. It's been fun."
Lofton currently hasn't signed with a team for the upcoming season but plans to continue playing. After his playing days are over, Lofton hopes to get into coaching.
Lofton has been a frequent visitor in Knoxville in the 11-years since his graduation and watching a new crop of Vols accomplish some of the same things he and his teammates did has been rewarding.
"It's been great," Lofton said. "I love my Vols man. I bleed orange, and just to see them do good and be able to go there and be around the team and Coach Barnes and learning from him has been great."