For awhile, it looked like Tennessee was in serious danger of snapping a 28-game home winning streak against Murray State at Thompson-Boling Arena on Tuesday.
For more than a half, the Vols had little answer for the Racers offense, particularly guard Tevin Brown who boasted four three-pointers and 12 points in a first half that his Murray State team largely dominated.
To make matters worse for Tennessee, foul trouble kept junior forward John Fulkerson off of the floor, while leading-scorer Lamonte Turner came up empty with zero points in the first 20-plus minutes of the game.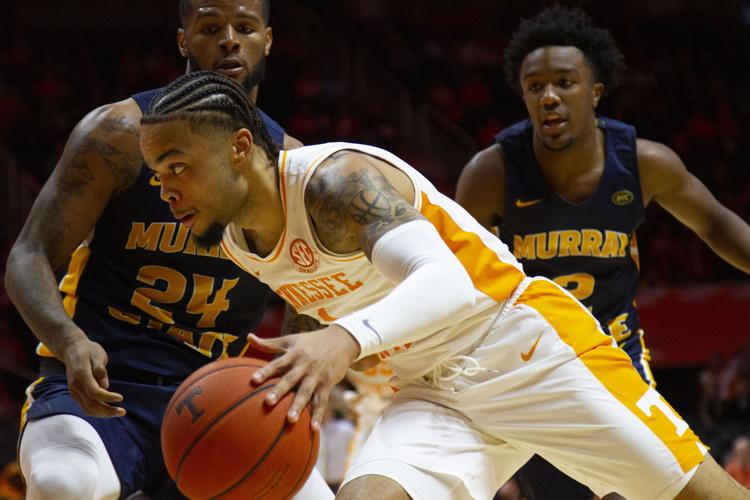 There was junior Yves Pons, who mostly carried the load for the Vols with 13 points and a perfect 3-of-3 shooting from beyond the arc, but when Tennessee got down by as much as ten in the second half, they needed more.
They needed the senior leadership that head coach Rick Barnes talked about his team needing in such situations last week.
They got it and then some in senior guard Jordan Bowden.
Behind Bowden's career-high 26 points-19 of which came in the second half-the Vols (2-0) ran away from Murray State (1-1) in the second half in a 82-63 win.
"Two early fouls affected us," Barnes said. "We just felt that if we could keep it within striking distance, we could stay there for as long as could. Those guys did terrific. They played the way you'd expect them."
The moment that Bowden knew he couldn't miss came halfway through the second half during a period in which he hit three-straight deep shots amid a 16-0 run over the last seven minutes of the game.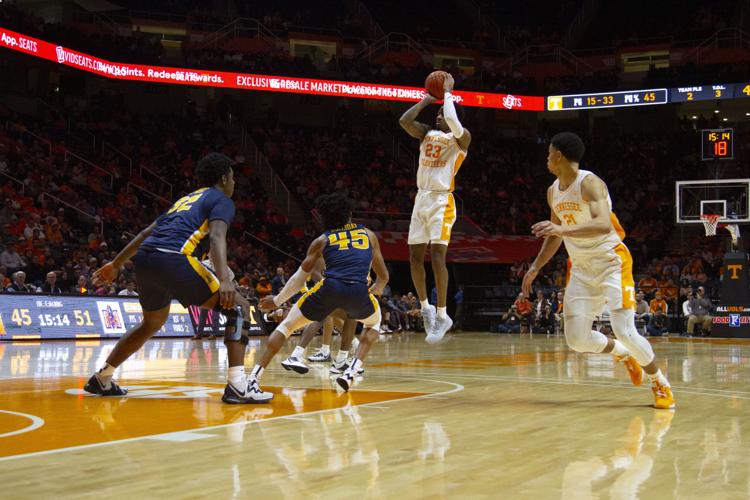 "Really it was the last three (shots) that I hit," Bowden said. "When Lamonte (Turner) hit me in transition, that's when I knew it was over. I was just hyped up. We came back from a first half deficit and were hitting shots."
As for Pons-who helped Tennessee stay in the game in the first half-the French national didn't even practice in the days leading up to the game after tweaking his back.
According to Barnes, the fact that Pons was limited the past two days made his performance all the more impressive.
"All through preseason, Yves (Pons) has been our best three-point shooter," Barnes said. "He's as hard a worker as we've had. He's gone through a lot. He didn't practice the last two days, he tweaked his back on Sunday. We knew he was going to play. He was terrific. He hit big shots."
While Bowden and Pons provided the second half spark Tennessee needed to stay undefeated in the early-going of a young season, Turner contributed in other ways.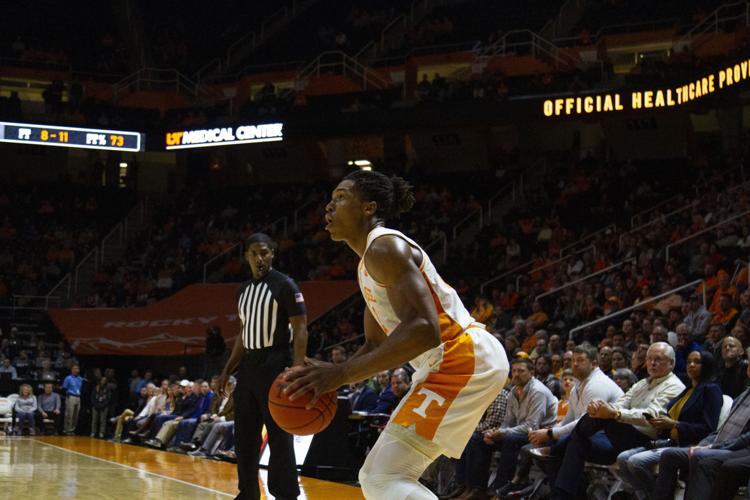 It wasn't until a free throw shot early in the second half that Turner got on the board, and from there, a pair of layups capped off his scoring for the night.
A look at the final stats revealed his 2-of-12 shooting from the floor and the 0 for 3 shots perimeter shots, but the assists and turnover column is where Turner helped the Vols the most.
Following their season-opening win against UNC Asheville a week ago, Barnes voiced his concern with the fact that Turner and Bowden had accounted for more than ten turnovers combined.
Whatever his message was to Turner after that performance, it got through to the Mobile, Alabama native, who played completely turnover free basketball against Murray State, while totaling 14 assists.
"(Turner) was the leader that we needed him to be," Barnes said. "He was terrific. We beat a really good basketball team. Lamonte had to go the distance because of foul trouble. He was a warrior."