On the surface it was a pretty uneventful night at Thompson-Boling Arena as the Vols took care of a near 30-point underdog defeating Alabama State, 76-41.
Tennessee, while struggling on offense at stretches, easily took care of the winless Southwestern Athletic Conference foe, and a pair of Vols made their way into the 1,000-point club.
"Their growth has been amazing," Tennessee head coach Rick Barnes. "Both of them are very hard working and great people. The kind of people you want to be around every day. … Those guys have been as big a part of the success we've had the last couple of years as the guys that we've lost."
"Those are probably the closest guys on the team," freshman Josiah-Jordan James said. "I feel like we're all close, but they've been together for four years and that's just time. For them to do it on the same night I feel like that's God, and that's a blessing."
Senior Jordan Bowden entered the game just five points shy of the 1,000-point mark as redshirt senior Lamonté Turner entered 11 points shy.
Bowden would join the club with just under six minutes remaining in the first half hitting a midrange jumper while being fouled. Bowden converted the three-point play to give the Vols a 21-15 lead.
"Jordan has been a mainstay from the time he came in," Barnes said. "He got pushed in there and he's had to play different roles throughout his career."
Turner's wait would last a little longer as after scoring 10 points in the first 15 minutes of the game Turner went a little cold before crossing a Hornet's defender and finishing a right-handed layup with contact. 
Turner finished the three-point play extending Tennessee's lead to 48-28 with 11:38 remaining in the game.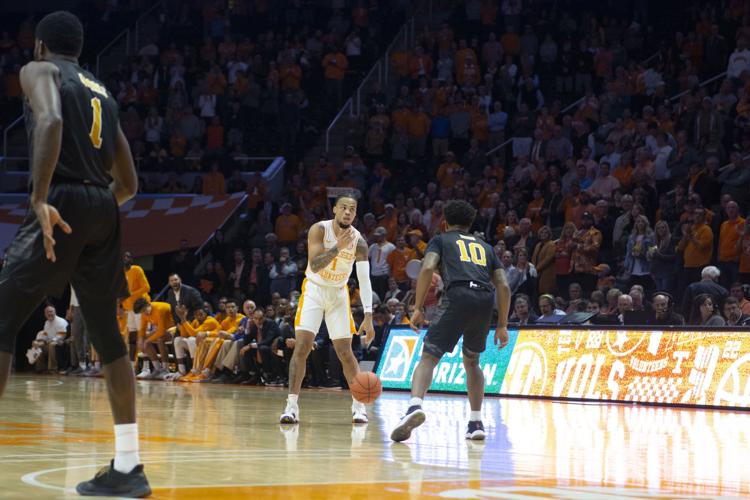 "Lamonté was really the first player that we recruited as a staff coming in," Barnes said. "He had to sit his first year, but his development, overall development, not only as a player but just watching him grow as a human being has been something that we're all very proud of."
The Vols senior duo led Tennessee past the Hornets scoring over half of Alabama State's total points.
Bowden went for 16 points on 5-for-12 shooting as Turner went for 13 points on 5-for-13 shooting and the duo became the 51stand 52nd Tennessee players to reach the 1,000-point mark. 
Tennessee's defense was the biggest strength for the Vols on the night as they held Alabama State to a season low 41 points.
The Hornets shot just 28% from the field and 20% from three-point range while turning it over 19 times.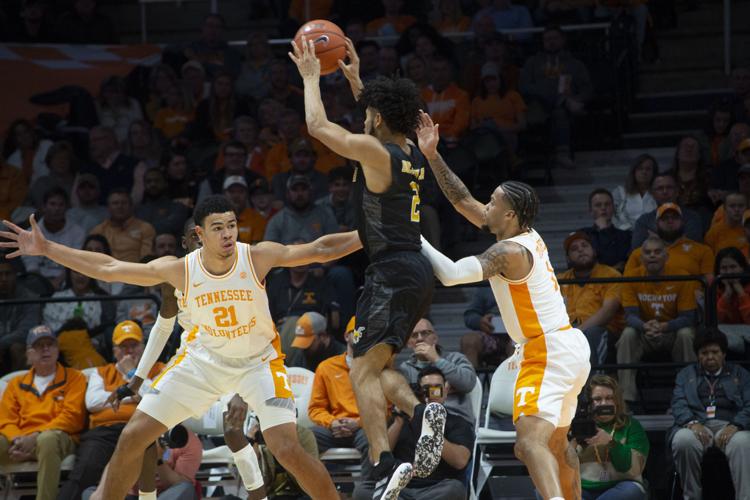 The Vols dominant defense culminated in the second half when Alabama State failed to score a basket from the field in the game's final nine minutes.
"We felt like we could guard their sets," Barnes said. "We felt like there would be a point where they'd have to take us off the dribble and drive and kick the ball. … Defensively when you hold a team to that. You have to give our guys credit for the effort."
Tennessee will return to action next Monday as the Vols will host the University of Tennessee-Chattanooga to Thompson-Boling Arena. Tipoff is set for 7 p.m. ET and will be broadcasted on SEC network.