Tennessee head coach Jeremy Pruitt spoke to the media on Wednesday following the Vols' first fall practice in full pads.
Pruitt talked about what he's liked about his team thus far, such as the kicking game, special teams and the work ethic of one particular newcomer. He also discussed some tough news for Tennessee's defensive line with the loss of one key player as well as a lack of consistency on both sides of the ball.
Here are the main takeaways after the Vols' fifth practice of fall camp: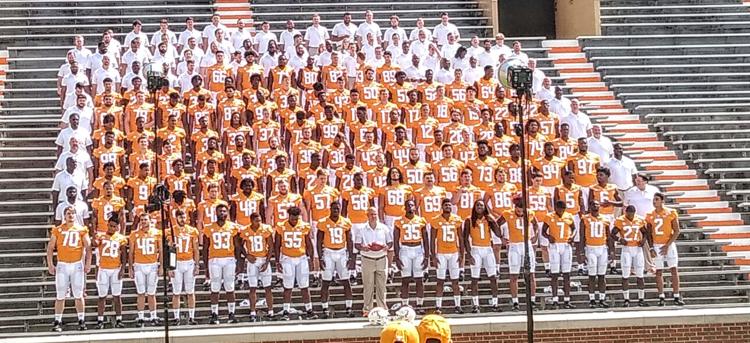 Gooden suffers season-ending injury
Tennessee's defensive line was already coming into the season with a lack of experience and proven players.
Those concerns heightened on Tuesday when senior defensive tackle Emmit Gooden suffered a knee injury at practice.
On Wednesday, Pruitt confirmed that Gooden suffered an ACL tear that will sideline him for the remainder of the 2019 season.
"Unfortunately last night, Emmit Gooden suffered a knee injury and won't be with us this year," Pruitt said. "It's unfortunate for him and our football team, but Emmit is a guy that has another year and he'll continue with going to school and get ready to come back next spring and fall."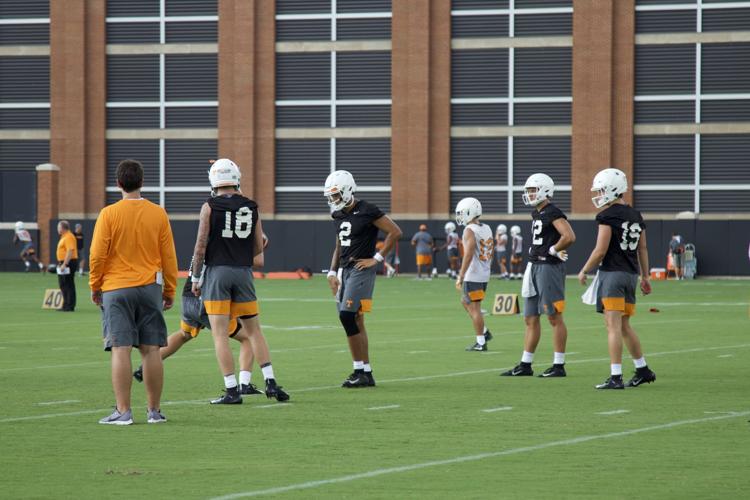 The loss puts an even bigger question mark on a young defensive front. Gooden, who transferred to Tennessee in 2018 by way of Independence Community College in Kansas, started in all of the Vols 12 games last season and was third on the team in tackles with 33.
Gooden was expected to play a major role at the tackle position for Tennessee, but Pruitt says the loss will not force him to move players around from other positions on the defense.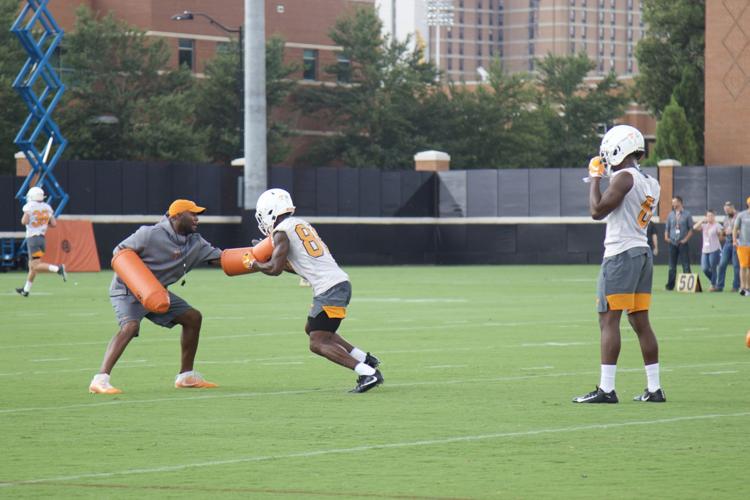 "We've got ten guys there now working with the defensive line," Pruitt said. "There isn't a whole lot of difference in any of them. Some of them have played in games, some haven't. They'll have strengths and weaknesses, but most of them very limited game experience."
Pruitt seeing inconsistencies on offensive, defensive groups
Ahead of the Vols' third fall practice last Saturday, Pruitt said that he and his staff would be able to better evaluate his team's progress once they go full contact.
Following Tennessee's first practice in full pads, Pruitt said that while some position groups seem to have good days, they have also struggled. He is still looking for more consistency all over the field.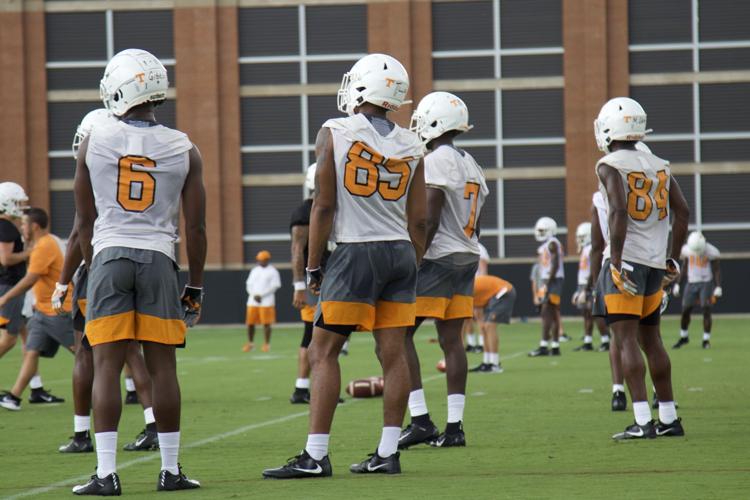 "We haven't really changed the way we've practiced," Pruitt said. "To me, there's been inconsistencies on both sides of the ball. One day you see a group have a little more success, then the next day, the other group.
"We are looking for consistency when things aren't going the way we want it to go and we want to change that. That's something we've got to do and they've got to exercise a little bit."
Pruitt impressed with freshman linebacker
Former four-star recruit Henry To'o To'o was arguably the prized prospect out of Tennessee's 2019 singing class and has thus far impressed the coaching staff in a short period of time.
According to Pruitt, the Southern California native has picked up the Vols' defense quickly in fall camp and what's more, has a strong work ethic that has paid off on the field.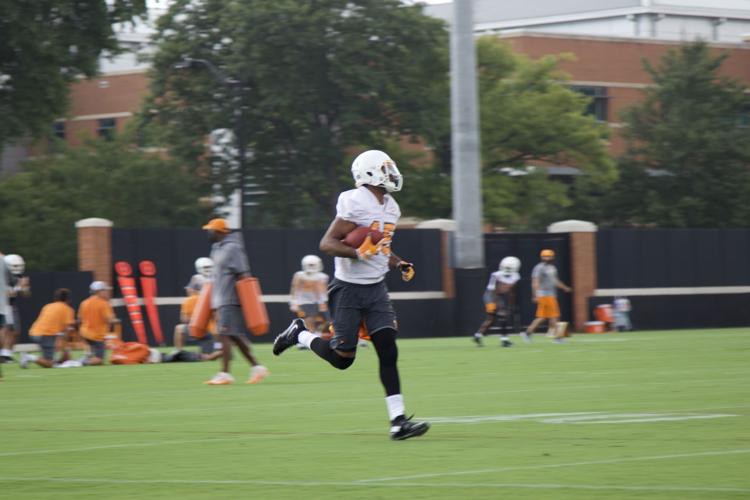 "Henry is a guy who things have come really easy," Pruitt said. "He picks things up instinctive, can cover, fits the runs, is what you're looking for in a linebacker. He's pretty advanced for a young guy at the position.
"He is capable of being a signal caller. He is a guy who can play all three downs. He goes out there and works every day. He's got to continue to do that."