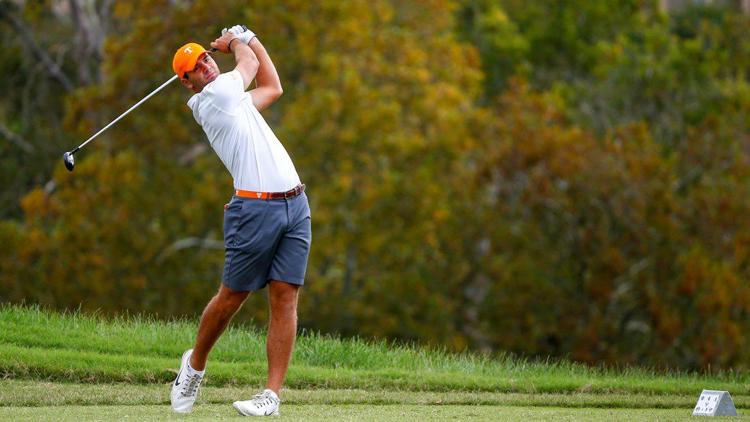 The spring season for the two golf programs here at Tennessee has begun and both the men's team and the women's team will be looking to build upon the success they had last spring.
Men's head coach Brennan Webb and the Vols enter the second year of the Webb era after a historic season last spring, in which they won three team tournament titles, a program record. After a run to the quarterfinal in the SEC Championship, Tennessee earned sixth place in the NCAA Regional in Athens, Georgia. During the SEC Championship, then redshirt sophomore Hunter Walcott finished fourth in the individual standings for the Vols.
"We had a very good year last year" coach Webb said "and accomplished some great things, which certainly got the program heading on a positive course. Heading into this spring, my hope is that we'll continue to push that bar even higher."
The men's team has three tournaments remaining this spring in regular season play. Tennessee will travel to tournaments hosted by San Diego State, North Florida and Vanderbilt, before heading to the Sea Island Country Club in St. Simmons Island, Georgia for the 2020 SEC Championship.
"We have a lot of depth on our team" Webb said "and lots of guys who are capable of being solid contributors, but our success is going to be measured on how well our big guns play. We need Hunter (Wolcott), Rhys (Nevin) and Spencer (Cross) to play at the All-American level they are capable of."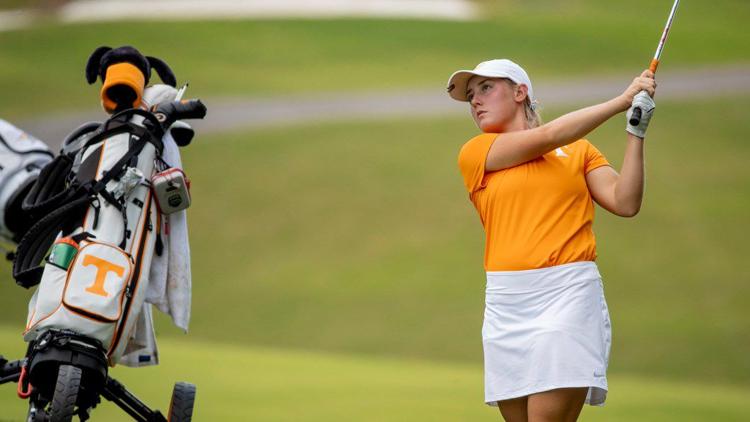 Women's head coach Judi Pavon and the Lady Vols enter the 20th year of the Pavon era following a strong season which saw them claim team victory in two different tournaments. Tennessee played their best golf late, going to the NCAA Championships for the 14th time in program history, including the 12th time under coach Pavon. The Lady Vols were also the only team in the SEC to have three individual tournament winners with Malia Stovall, Micheala Williams and Mariah Smith all taking home silverware.
"Our spring season is underway and we are hoping to get better each week. Early spring we are always a little rusty after having a few months without competing. So as the weather gets warmer and we are back in tournament play we expect to start playing better and better and make fewer unforced mistakes on the course."
The women's team also has three tournaments left before championship season. Tennessee will be facing familiar foes along the way as they will visit Florida, Georgia and Auburn before traveling to Birmingham, Alabama to play at Greystone Golf & Country Club for the 2020 SEC Championship.
"We have a great and very competitive schedule. We are excited to test ourselves against most of the SEC and some of the top ranked schools in the country."
New this season is the Blackburn-Furrow Clubhouse, situated along the south bank of the Tennessee River. The 8,300-square-foot facility, which was dedicated in September 2019, opens as one of the most top facilities in the nation.
Included in the amenities are a Putt View virtual-putting green and a 1,000-square-foot hitting bay equipped with Trackman, swing analysis technology and video capabilities, as well as locker rooms, coaches' offices, meeting areas and two team lounges. Also, for recruiting and entertainment, the clubhouse has more than 1,200 square feet of outdoor deck and patio space.
"The construction of the Blackburn-Furrow Clubhouse" Webb said "is another example that our athletic department is committed to being elite in every sport. I tell our players all the time that every resource they need to achieve all of their dreams is here for them."
"Our clubhouse brings our facility to the top in college golf." Pavon said "It's a huge recruiting tool and will help us attract top players to Tennessee to visit and could be the difference in getting commitments from them. For the players already here, it just helps us get more consistent practice."
Both teams and coaching staffs appear to have faith in that there is potential for a great season on Rocky Top.