Ben Hill Griffin Stadium hasn't been a friend to Tennessee football over the past decades. In fact, Tennessee has only won in 'The Swamp' twice in my 20-year life and hasn't left Gainesville victorious since 2003. 
The Tennessee football team isn't worried about that noise though, as they're focused on matching the crowd's level of intensity and execution when they kick things off Saturday at noon ET against ninth ranked Florida.
"It's going to be crazy," redshirt-senior receiver Jauan Jennings said Tuesday. "We're going to have lots of energy. We've been having lots of energy since that last game I told you all we were going to come out with energy. This whole team's ready. We're fired up. Like I said, it's a road game, going into 'The Swamp' – Florida. How else can you put it? It's an SEC game. We're going to go out there and give our all and that's all that matters."
Saturday's matchup marks the Vols' first road game of the season and brings challenges in communication that Tennessee has yet to face this season.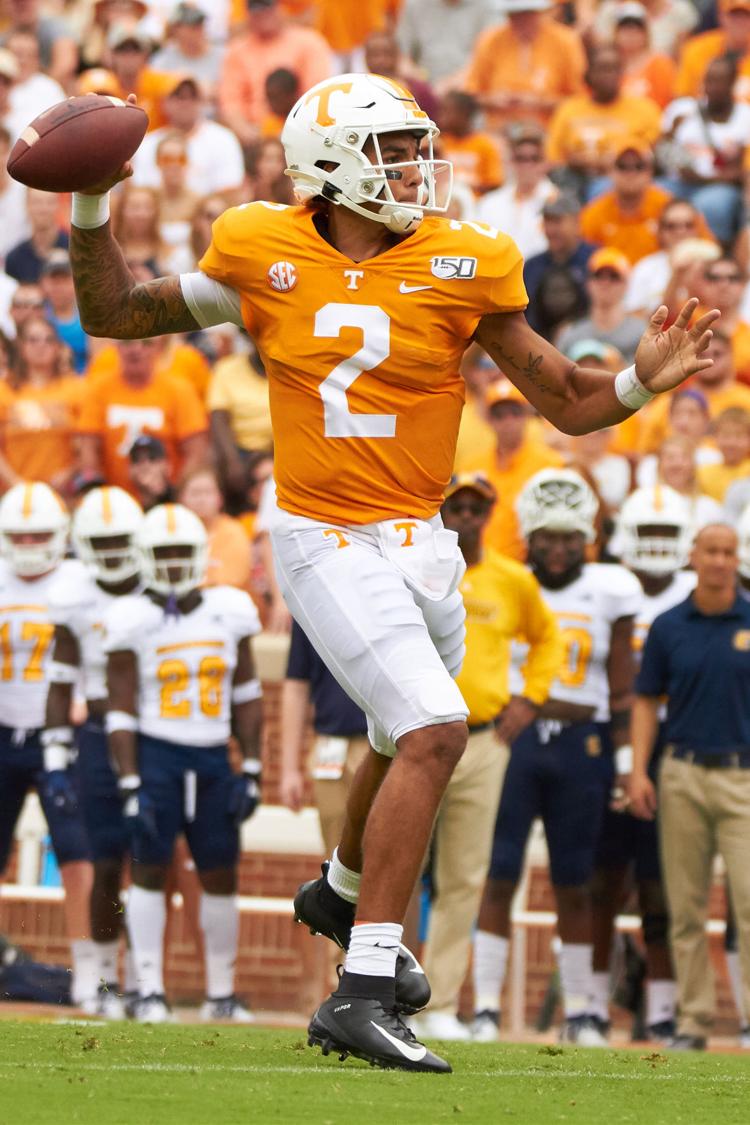 "I know that we're going to have to have a great week of practice in order to prepare for it," quarterback Jarrett Guarantano said. "The Swamp's not an easy place to play in. We know that. We're going to have to do a lot of communicating during practice and we're going to have to be very vocal with all our different things – whether it's hand signals or it's just me calling out different things that I see."
Guarantano, who struggled at times in the first two weeks, is coming off a strong performance against Chattanooga that saw the redshirt-junior throw a career high three touchdown passes in under a half of work.
Defensively, linebacker Daniel Bituli saw his first action of the season against Chattanooga and the return of the Vols' defensive signal caller proved beneficial for the unit.
"It's always good to have a veteran player back," safety Theo Jackson said. "It created some comfort up front for the players, and it was just good to have him back."
"We're the engine of the defense," Bituli said. "We've got to get everything set up, so just getting the front set up as fast as possible so we can read the whole offensive formation is really important to us and we take pride in that."
Newcomers continue to get more snaps for the Vols defense, and Saturday presents new challenges as they play in their first SEC game.
"Just staying calm and just using your attributes to go out there and make some plays," Bituli said his message to the Vols' newcomers is. "With me being in there, I'll be able to handle setting the front and making all these adjustments. So, just playing within yourself and just focusing on that. We obviously go into the games really prepared with Coach Pruitt and his coaching staff doing a great job. We've just got to trust ourselves and know that we can make those plays."