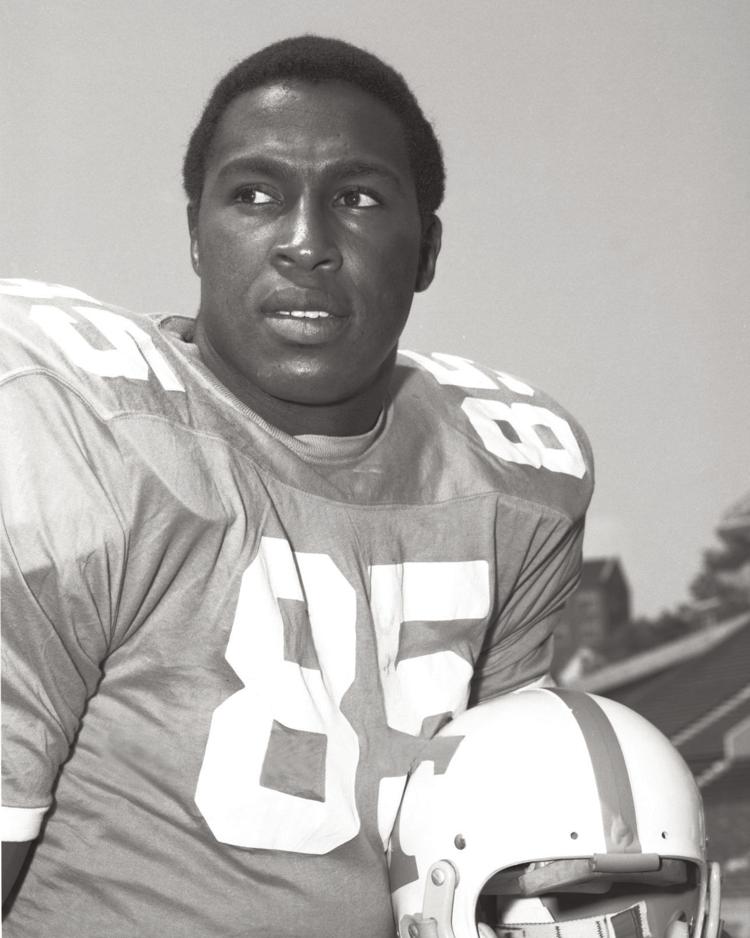 Lester McClain spent hours of his childhood serving as a civil rights protestor in his hometown of Nashville, Tennessee.
Attending a Nashville city high school in the mid-60s, McClain and his classmates dealt with racism while protesting in the city because, "you believed in it, not because anyone told you too."
It was a fitting experience for the young McClain who would turn from civil rights protestor to activist just a few years later, when he became the first African American football player at his home state's flagship university.
McClain would graduate from high school in 1967 and head 180 miles east to attend the University of Tennessee-Knoxville. Freshmen weren't eligible to play until 1969, so McClain spent his first season in Knoxville watching instead of playing.
The team thrived during McClain's freshman season going 9-2 including 6-0 in SEC play on its way to the No. 2 ranking in the final AP poll. McClain credits the team's success for making the process of desegregation easier.
"I didn't know it then, but as I look back, it was so important during that time to walk in and have a chance to be on a winning team," McClain said in an interview with Tennessee athletics in 2018. "You come in and desegregate, and not being on a winning team would not have been fun."
Tennessee would open the 1968 season against Georgia where McClain became the first African American to play in a game at Tennessee. McClain would make a splash in his debut catching a crucial fourth down pass as the Vols tied the future SEC Champions, 17-17.
"I remember getting into the game and getting the chance to just play a little bit," he said. "It got to a crucial time of the game. We were behind, actually. It was fourth-down-and-long, and I'm a sophomore and Bubba (Wyche) threw that fourth-down pass to me. I made a first down, and we went from there to tie the ball game."
McClain would catch 29 passes for 329 yards and six touchdowns in his sophomore season before ending his career with 1,003 yards and 10 touchdowns.
McClain would get drafted in the ninth round by the Chicago Bears, but he would never play a game in the NFL. While at Tennessee, McClain was teammates with current Tennessee director of athletics Phillip Fulmer.
Even 50 years later Fulmer recalls the impact McClain made as the first African American to play at the University of Tennessee, blazing the trail for hundreds of athletes.
"His leadership and the example he set as he helped Tennessee break the race barrier was extraordinary," Fulmer said in a university release in 2018. "I have read some of the things he went through, and I naively did not know it (at the time) because Lester was simply being Lester — leading, working hard and showing us the way it was supposed to be done as a teammate and friend."
McClain now resides in Nashville where he and his wife Virginia have four children. McClain works for State Farm as an insurance agent.
McClain has enjoyed coming back to his alma mater and watching his former teammates have success. McClain has been honored as a member of the Tennessee Sports Hall of Fame, the Tennessee Athletics Hall of Fame.
"Seeing other players do well are my favorite memories, like Phillip for instance," McClain said. "He went from being a player to a coach, to the head coach to winning a national championship. He is a first-class guy. His success means a lot to all of us. Anytime you have a former player that does well, you all feel good about it. He bleeds orange blood."