Jacksonville, FL – Football Bowl Series teams were 0-471 this season when trailing by 13 points or more with five or less minutes left entering Thursday night's TaxSlayer Gator Bowl. They're now 1-471 as Tennessee used a miraculous late game comeback to beat Indiana, 23-22.
Tennessee overcame bad quarterback play with a stellar defensive performance and a rapid late game performance.
Here are three takeaways.
Guarantano struggles
Vols vs Indiana - Tax Slayer Bowl
It was an up-and-down 2019 season for Jarrett Guarantano, and Thursday night was certainly more of a down for the Vols' redshirt-junior signal caller. 
Guarantano helped lead three drives into the red zone in the first half, but he completed just one of his eight passes in the red zone as the Vols scored just six points on the three trips.
Guarantano's day took a dive after those three drives. On a third down late in the first half, Guarantano was hit as he threw and intercepted. Indiana's offense hadn't run a play in Tennessee territory all night, but after the interception the Hoosiers found some offensive rhythm getting a field goal as the half expired.
The next pass Guarantano threw had an even worse result as Lamar Johnson picked off an out route and returned it 63 yards for a touchdown giving Indiana a 16-6 lead.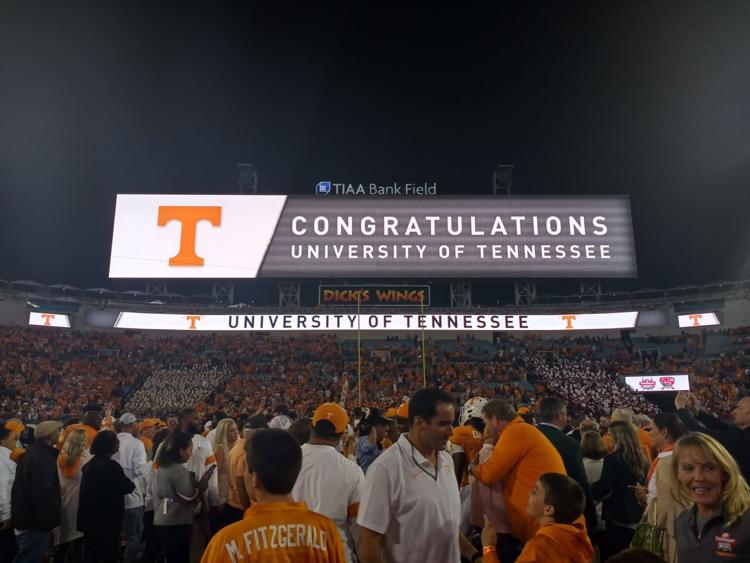 "Jarrett didn't play good," head coach Jeremy Pruitt said. "I have lots of confidence in Jarrett, but he didn't play good. If he doesn't play good we have other good players behind him."
After the second interception Guarantano was benched. Brian Maurer led the Vols on a field goal drive but got away with three passes that could've been intercepted. That drive would be the only one Guarantano didn't play.
Much like his season as a whole Guarantano came back in in relief and played solid. While he wasn't excellent, he led Tennessee on two scoring drives in which he completed six of nine pass for 94 yards.
"Jarrett performed pretty good when he came back in there, and we needed him too." Pruitt said.
Defense leads way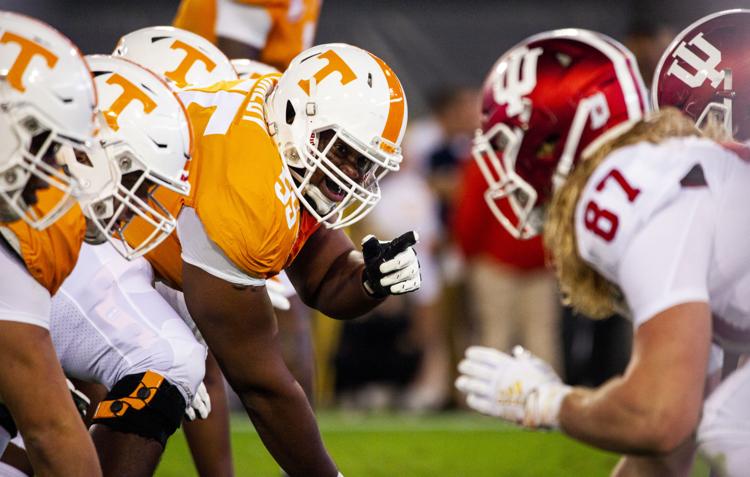 One consistent theme from the Vols strong second half on the season was the way the defense played. That was on display again tonight as Tennessee's defense turned in another winning performance.
Tennessee's defense dominated most of the first half as Vols front seven lived in the Hoosier's backfield. 
Indiana didn't pass midfield until Guarantano's late first half interception and the Hoosier's mustered just 69 total yards of offense in the first half.