The road from Harriman to Knoxville spans 44.1 miles. From the time he was young, Josh Lively was determined to travel it.
A lifelong Tennessee fan with roots in its eastern region, Lively spent the past six years working in the media relations department for UT athletics, steadily rising from student intern to graduate assistant.
Lively has served as both the primary contact for women's tennis and the secondary contact for the men's basketball program the past two years, while also lending a hand in running various sporting events across campus.
Despite developing a deep admiration for sports and the industry around them, Lively never enjoyed the writing aspect of journalism. That, along with a desire to work with athletics, is what lured him to the media relations side.
It's also what made him change his major from physical therapy before the start of his freshman year.
"I hated writing and reading all throughout high school," Lively said. "I just knew that I wanted to get involved and I always loved sports."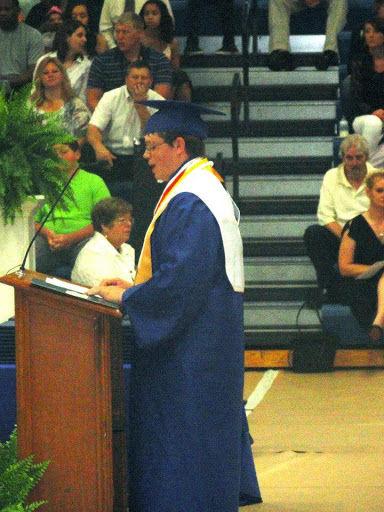 A 2013 graduate of Harriman High School, Lively comes from a town with a population of approximately 6,158 people.
Lively was named valedictorian of a graduating class of 65 students, and it's those small-town realities that force Lively to occasionally pause and reflect on the journey he's experienced so far.
"I've always tried to bring a positive energy to whatever environment that I'm in," Lively said. "It's crazy honestly, to think how far it's come."
Lively's time with Tennessee athletics hasn't always been easy, and he'll be the first to admit to that.
When the Vols' primary basketball contact, Tom Satkowiak, learned he would miss significant time, Lively stepped in to answer the call.
Not only did Lively handle all of UT's requirements at SEC Basketball Media Days in Hoover, Alabama, he distributed season credentials, accommodated interview requests and personally oversaw operations for Tennessee's opening two contests at Thompson-Boling Arena.
"I had to be prepared, because that could have happened at any time," Lively said. "Every day was hard...I was here until about 11 on so many nights."
It wasn't just the attention of the local media that Lively garnered during that time either.
Satkowiak, who was recovering from a liver transplant at the time, was thoroughly impressed with his handling of the situation given the workload Lively experiences in the classroom on a weekly basis.
"He's one of the best to have come through here, he's completely prepared," Satkowiak said. "For him to juggle his graduate requirements and being an SID for a top-10 team...a lot of graduate assistants don't get that."
It's those experiences and that faith that have led Lively to develop a deep attachment and appreciation for both Tennessee athletics and its media relations department.
During his time, the men's basketball team experienced an unforeseen amount of success under Rick Barnes, rising from unranked to begin the 2017-18 season to no. 1 for four consecutive weeks.
From traveling to St. Louis and Dallas for the SEC and NCAA Tournaments in 2018 to this year's whirlwind that saw the Vols make stops in Nashville, Columbus and Louisville during the postseason, Lively has developed a close relationship with many players on the team.
He's been an integral part of their locker room celebrations and can hardly walk into practice without hearing his name shouted at least once.
Those realities put everything into perspective for Lively as he sat in the locker room following Tennessee's loss to Purdue in the Sweet 16. Typically stoic, he couldn't help but let the emotions flow.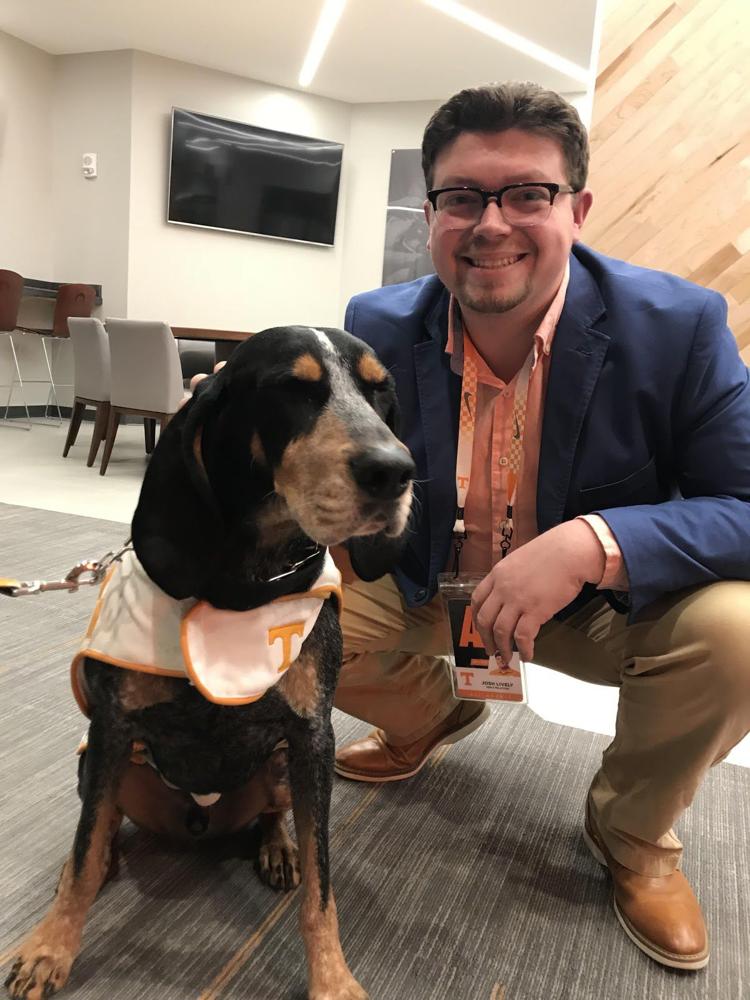 "The players really helped me feel welcome early on, that played a huge part in how close I was with them," Lively said. "Once we lost, it was tough but I walked around to every one of them."
Lively's character and attitude has defined his tenure at Tennessee, and is how he mustered up the courage to comfort one of college basketball's most talented teams at its most difficult moment.
"I just told them thank you for the last two years, it's been an incredible ride," Livey said. "I didn't want them to think they didn't achieve, I wanted them to know that their time here meant something."