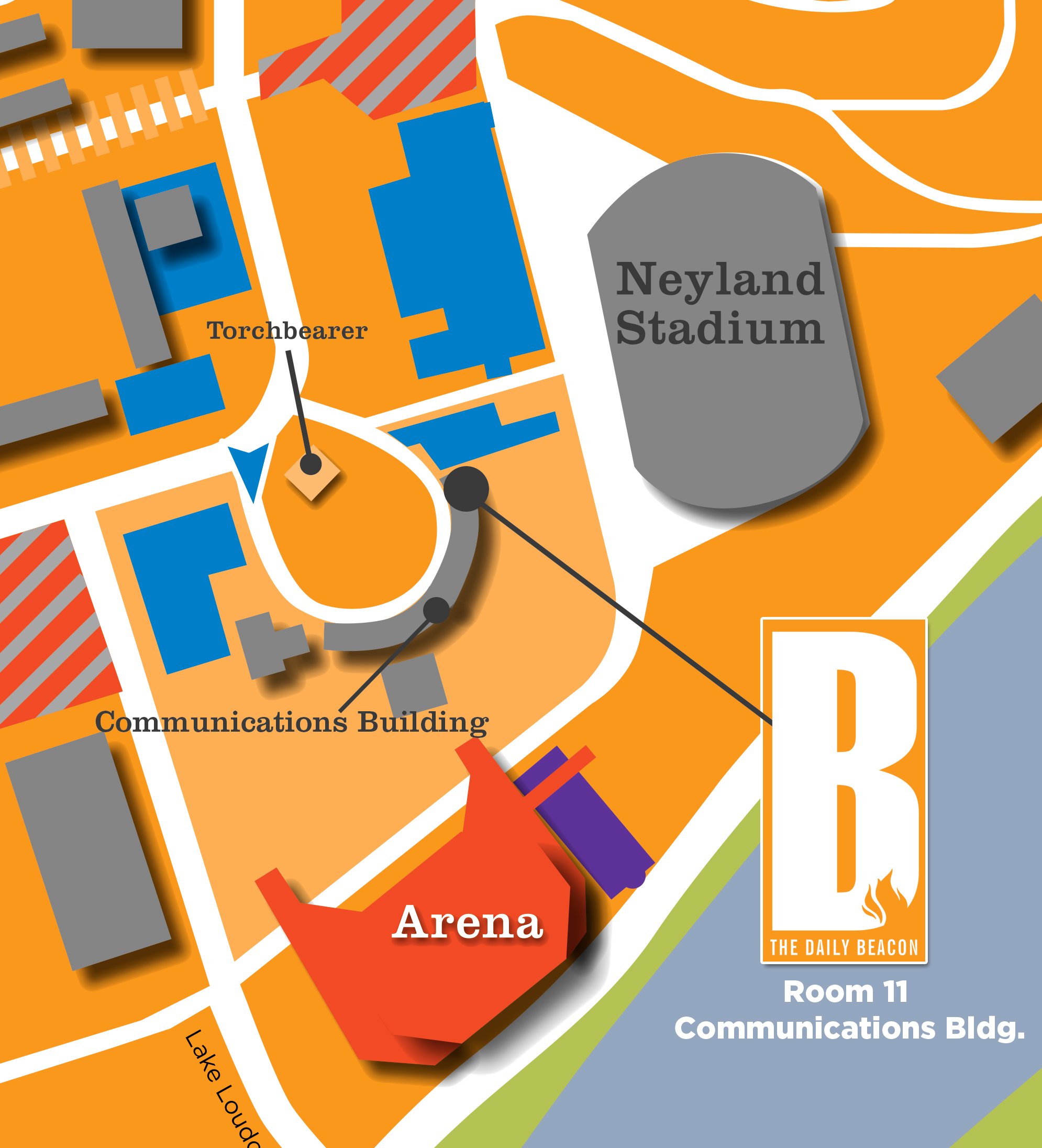 The Daily Beacon offices are located in Communications Building 11, off of Circle Park.
Our office hours are Monday through Friday, 8 a.m. - 5 p.m. You can also reach us by email or phone through the contact information provided below.
Newsroom       865-974-3226; Email: editorinchief@utdailybeacon.com
Advertising      865-974-5206; Email: beaconads@utk.edu
If you'd like to stay in touch with us, subscribe to our newsletter here.