Welcome to August and, for some out there, welcome back to the University of Tennessee and Knoxville.
Classes may not start back again for a few weeks (thank goodness), but if you find yourself stuck in Knoxville with no idea what to do here's a few short trips that waste time without cleaning out your wallet.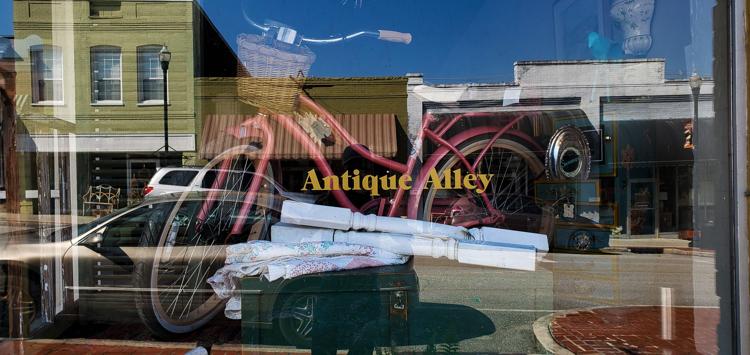 Roughly thirty minutes north of Knoxville lies the town of Clinton, Tennessee. With its locally famous water tower and bridge, Clinton has that small-town charm feeling most little East Tennessee communities are known for having.
Clinton is also the town of the Clinton 12, twelve African American students who attended Clinton High School in 1956, following Brown vs Board of Education. By doing so, the high school became the first desegregated public school in the southeast. A museum, the Green McAdoo Cultural Center, is dedicated to those students and their stories.  
Downtown Clinton has a large number of antique stores, all with fair prices and friendly faces. Pop into one and have a look around. You might just find a nice old typewriter or camera at a decent price. Or an old hardhat you definitely don't need but hey, it looks neat.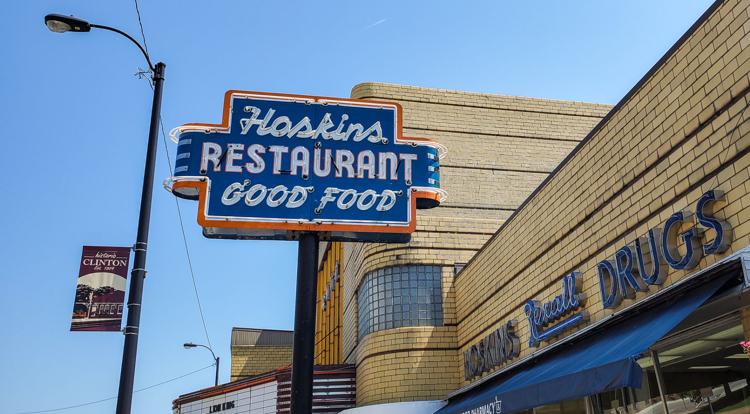 If you start feeling a bit puckish, swing by Hoskins Drug Store. Around since 1930, this drugstore/soda fountain/grill offers the typical dive eats, as well as milkshakes, malts and floats. The food's a fair price and – most importantly – good too. Plus, they serve Blue Bell ice cream, so you know they're alright.
There's some talk of revamping this downtown area to make it more appealing to folks visiting the area. I urge you to travel up there and see the town as it is now before changes take place, like driving on the old bridge before the new one is completed.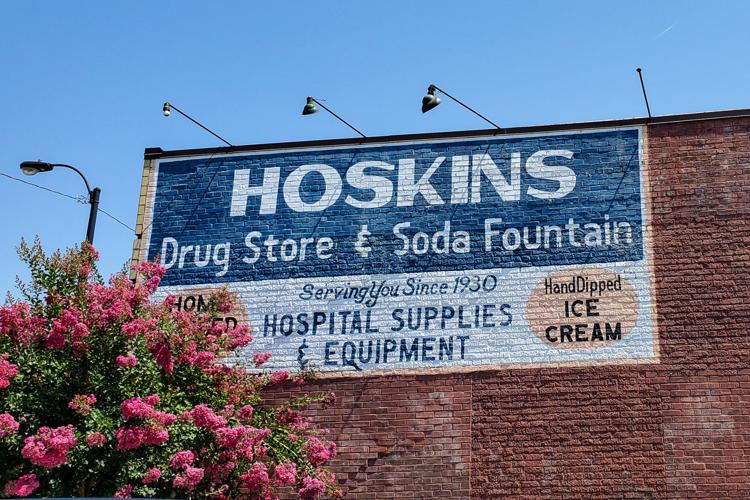 In the opposite direction, heading south from Knoxville, it's pretty easy to find yourself in the Great Smoky Mountains before too long. Depending on which route you decide to take, there's a strong possibility you'll pass through the town of Townsend, especially if you're on your way to Cades Cove. 
Different from the hustle and bustle of Clinton, Townsend is one of those "blink and you'll miss it" sort of towns. The two and-a-little-bit square mile area boasts just under 500 residents, truly making it a small town.
Gradually becoming more of a tourist trap, like Pigeon Forge and Gatlinburg have become over the past sixty years – but not yet as bad – this community still retains its hay and wildflower fields, along with a low amount of overall traffic and general mountain folk kindness. Labeled as the "peaceful side of the Smokies," it offers visitors a quiet place to ride a bike around or relax for a while.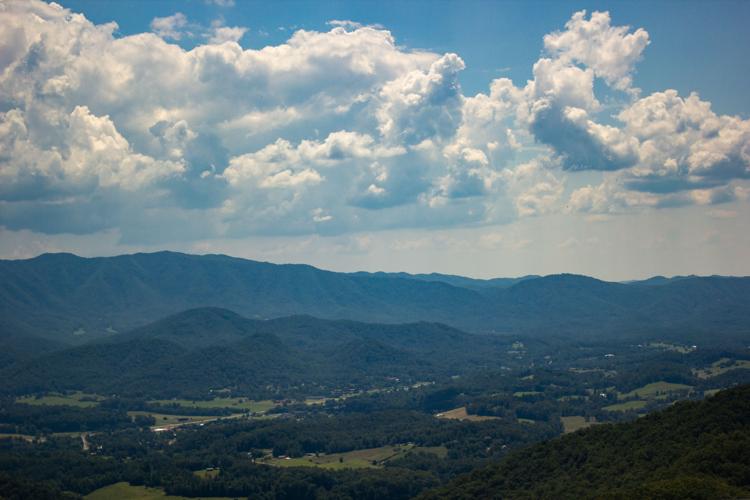 Townsend's main seasonal attraction is its many river tubing. This makes sense, given that the Little River runs right alongside the town. Tubing joints dot up and down the side of the river, as do a few campgrounds and restaurants.
Several riding stables call the area home as well, if you're not one for slowly floating down a river.
One restaurant – another roadside dive because those are typically the best – is the Burger Master Drive In. It offers about the same menu as Hoskins Drug Store, but in an outdoors drive in setting.
So there you go, a couple of local, easy on the budget places just outside of Knoxville to escape to. Take a weekend and visit both if you need to, or better yet, take two weekends.