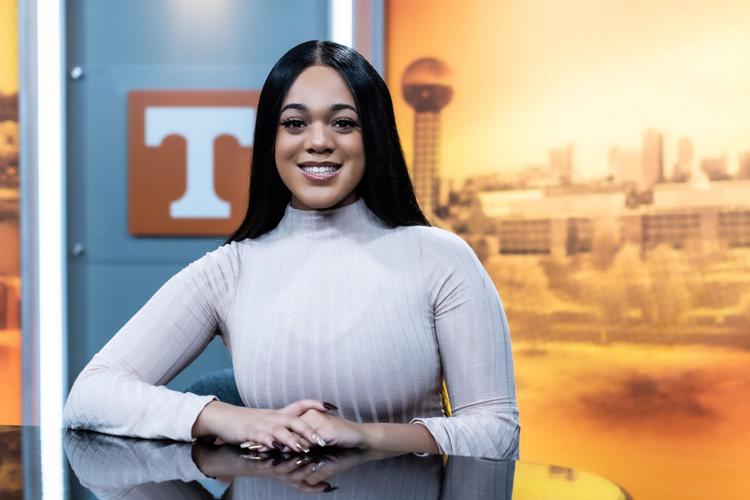 If I had to describe my journey in one word: extraordinary. I've had so many blessings, especially during my time at the University of Tennessee.
In high school, I had no desire to become a journalist, I just knew that I loved basketball and loved entertaining people (I was in theater all four years of high school). So, coming to UTK and becoming a Journalism and Electronic Media major, I definitely was intimidated at first. After being apart of The Volunteer Channel (TVC) for two semesters and joining the National Association of Black Journalists (NABJ), I finally loosened up and was ready to really dive into the journalism world.
I started a freelance internship sophomore year with ESPNU Campus Connection. From there I interned with WATE Six On Your Side Sports and got a job with VFL Films around the same time. Though my peak of it all was last summer, I got the biggest blessing with an internship in New York City with the NBA in their Content department. That was AMAZING! Living in Manhattan and being with the company that I hope to have a career in was just a dream come true. Something I just never thought would come at the age of 21 and a junior in college.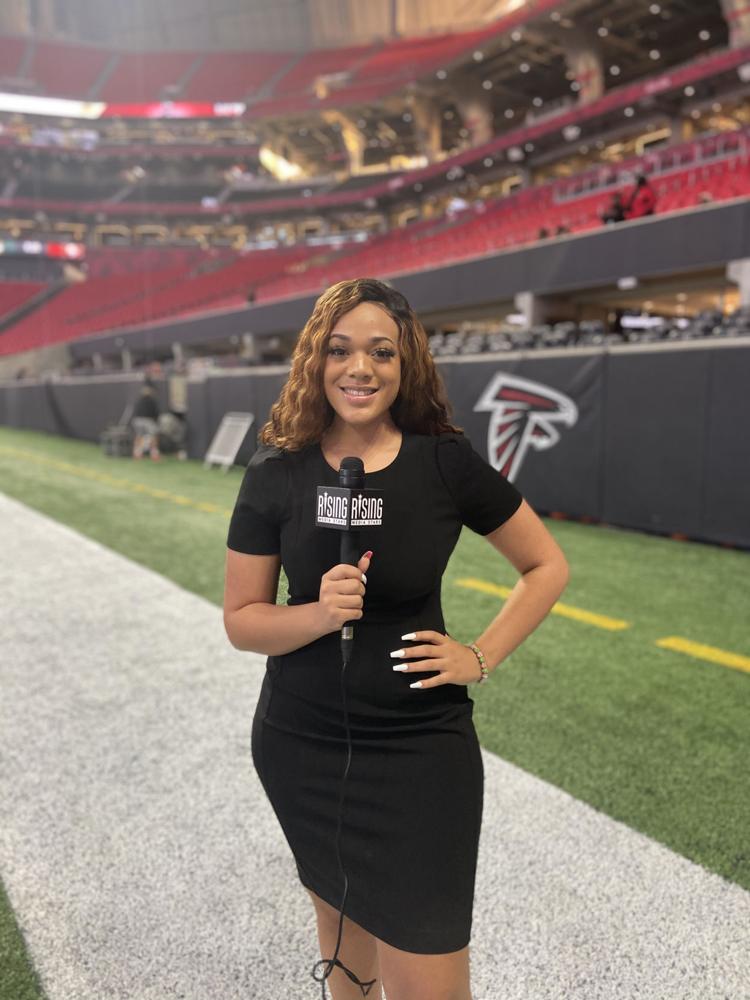 My boss Annette knew I wanted to be a sideline reporter in the long run, so she allowed me to get on camera and do some interviews which I never thought would happen. On top of that, I was allowed to do interviews at big events like the Draft, WNBA games and Rookie weekend. That was a summer I will never forget, so many great memories.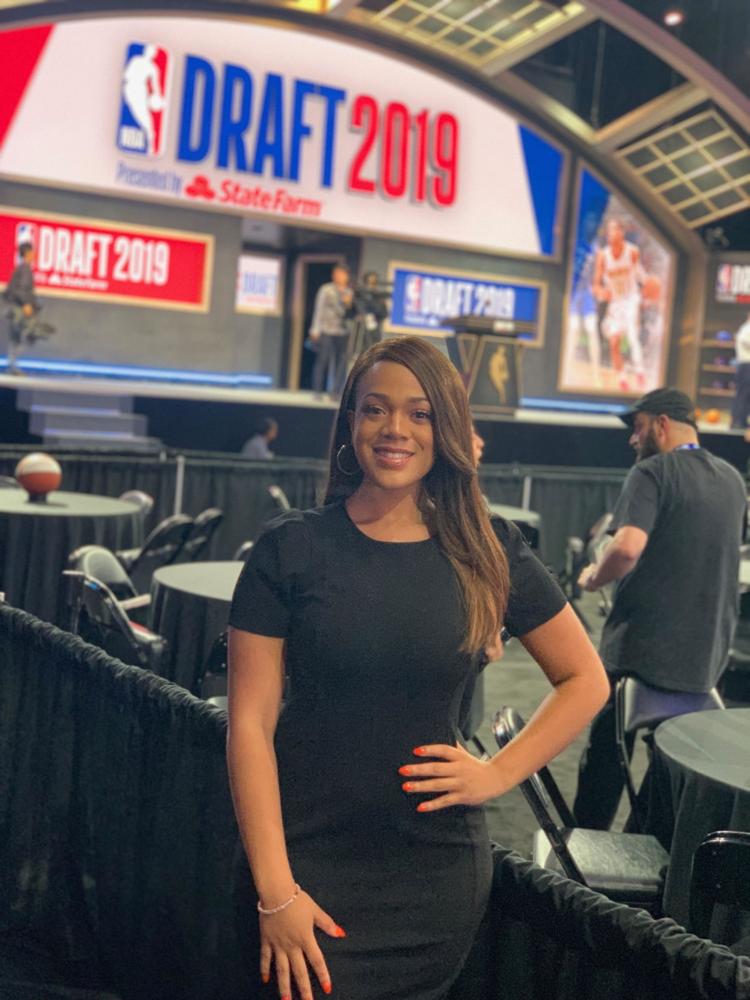 Now as I approach graduation in May, I'm currently a part of a mentorship program called Rising Media Stars. The co-founder is ESPN analyst LaChina Robinson, and she's been so amazing by pushing me and the other women in the program towards our goals. I've been able to do some reporting at the Atlanta Hawks and Falcons games. Looking back on my college career, I'm extremely blessed with the opportunities I've had. I'm so ready to experience more of life and start my career within sports journalism.