Elections can be quite uncertain, and tonight's caucuses in Iowa are probably as uncertain as they come. Joe Biden and Bernie Sanders appear best positioned for a win tonight, but Pete Buttigieg and Elizabeth Warren are both not far behind in the final polls from this weekend.
Truly anything could happen tonight, so I won't dive into any of my predictions. But the decision that comes out of Iowa is certain to reshuffle and shape the field for the remainder of the campaign.
In many ways, Iowa has already impacted the current Democratic field's makeup. Its high opinions of Buttigieg and Warren have given each candidate a disproportionate amount of media attention, considering their extremely white, college-educated bases. Iowa Democrats' disproportionately white makeup also made it harder for non-white candidates to form a solid base. And the actual action of caucusing sets older voters up to be the main target of campaigns' outreach efforts.
Iowa is not the perfect microcosm of America to decide who will best appeal to the average Democratic voter. It is far from it.
It's an unfortunate truth that the Democratic primary system sets up an unfair advantage to candidates of certain races, ideologies and even candidates from certain regions. It is a real problem that people who don't look like all Americans are having such a say in our nominating process.
One obvious disparity is the racial makeup of Iowa and the state that votes after it, New Hampshire.
The Democratic electorate is comprised of a wide array of non-white demographics who will cast about 40% of the votes in this year's primary selection process. But the first two states of Iowa and New Hampshire are overwhelmingly white — 85% and 90% respectively. Looking at the current field and results from past primaries, it's pretty clear that candidates of color face a tougher time gaining traction than their white counterparts.
January's pre-Iowa Caucus debate displayed the Democratic Party's narrowed, all-white field. Candidates of color — including Julián Castro, Kamala Harris and Cory Booker — all dropped out after poor showings in early state polls and, as a result, not appearing on previous debate stages. It's an unfortunate truth that the current institutions do not allow for populations representative of the entire nation to select who will become their party's nominee.
Dislodging the current early states from their present order will not be an easy task, but it's not unprecedented for the makeup of the first states to vote to be changed. After the 2004 nominating process, Nevada and South Carolina were authorized to hold their contests after the first two states due to their respective Hispanic and African-American Democratic bases.
This is just one consequence of the current primary system, and it has been recognized as a problem in the past. To ensure a fair nominating process, party leadership needs to take responsibility and reshape the order of the first states to vote.
What could a fair nominating calendar look like? Using FiveThirtyEight's list of states ranked by how reflective their population is of the primary electorate, I constructed a map that features states in the top 25 of the most representative of the Democratic Party, gives each region of the country a fair amount of representation and retains the first four states' positions early on the calendar.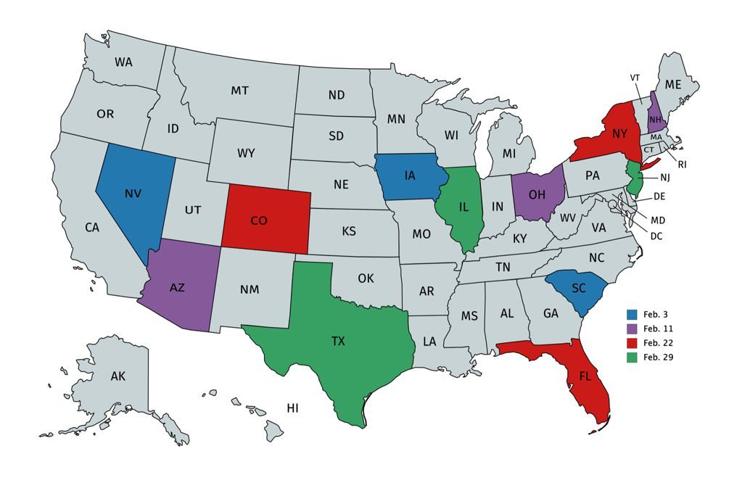 Using a calendar like this would result in primaries that would give candidates a fairer shot at the nomination and ensure no specific demographic has a greater say in the primary process. Could a calendar like this be implemented? It would take a pretty large movement within the party and concessions made by the four early states.
But in the meantime, we must live with the current system and need to engage in it just as we would in the ideal system. An unfair system is no excuse for sitting on the sidelines. Julián Castro made the case against Iowa during his last few weeks of campaigning there. Voices like Castro's are necessary, and I hope additional former candidates will speak out against the current system.
While the system is deeply flawed, Iowans still take their role quite seriously. This summer, I was able to see firsthand the enthusiasm and sense of responsibility Iowans have in their role in choosing presidential nominees. On a scorching August weekend at the Iowa State Fairgrounds, there were just as many people to see Biden, Harris or Amy Klobuchar speak as there were people in line for some of the most popular attractions (such as the famed butter cow).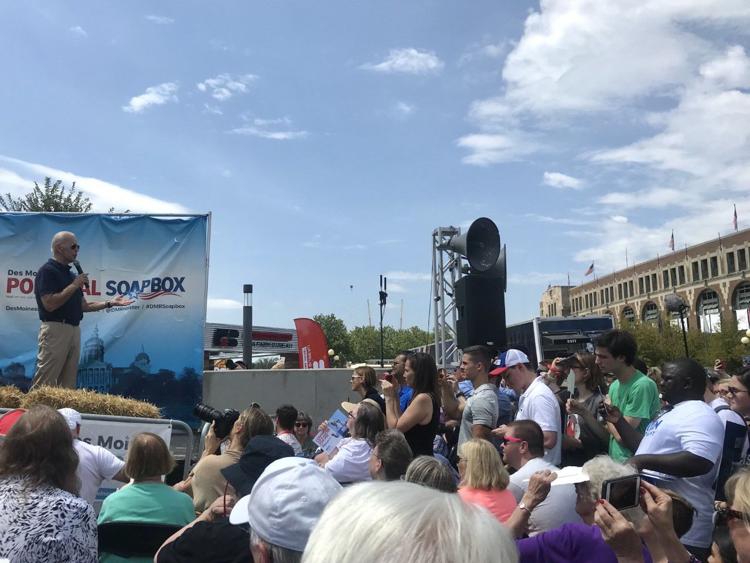 To be clear, the people of Iowa take their role seriously. But until needed change is made to the way we nominate our presidential contenders, Iowa will continue to hold its unearned role as the darling of a way-too-long nominating process. It's a needed change that would better our representation, our quality of candidates and Americans' rate of engagement in the nominating process.
Jack Vaughan is a freshman majoring in journalism and electronic media and political science. He can be reached at cvaugha7@vols.utk.edu.
Columns and letters of The Daily Beacon are the views of the individual and do not necessarily reflect the views of the Beacon or the Beacon's editorial staff.