A record number of 30 candidates ran for five of the nine city council seats, and now 11 candidates remain for City Council Districts 1, 2, 3, 4 and 6.
District 1:
Rebecca Parr has said she will work toward solving the opioid addiction issue in Knoxville, the shortage of affordable housing and more community involvement in the political process.
While the majority of Parr's career has been in opera and theater production, she currently serves on the board of the Community Action Committee as a representative for the Head Start Policy Council.
Parr has said that her decision to run for city council came from her desire to represent the entire community.
"No matter our diversity of color, ethnicity, preferences – both personal and political – or our economic status, we are all striving for quality of life, comfort and security for the next generations," Parr said. "I want to represent all of our community and know that I can be a thoughtful listener for those who do not already have a voice in our decisions and map-work for the future."
Stephanie Welch has worked as the vice president of operations at the Great Schools Partnership. Welch's platform focuses predominately on the Knoxville community.
Welch said she wants to "maintain and enhance the personality of our neighborhoods" and "nurture strong neighborhoods and healthy communities."
"I believe that, in order for Knoxville to make the most of these possibilities and reach its highest potential, we must continue to build and nurture strong neighborhoods and healthy communities," Welch said.
To do this, Welch has said she will promote activities to "enrich the quality of life" for all in Knoxville communities, regardless of their ages. She also said she will ensure city employees, like firefighters and law enforcement officers, have the training necessary to promote safe neighborhoods.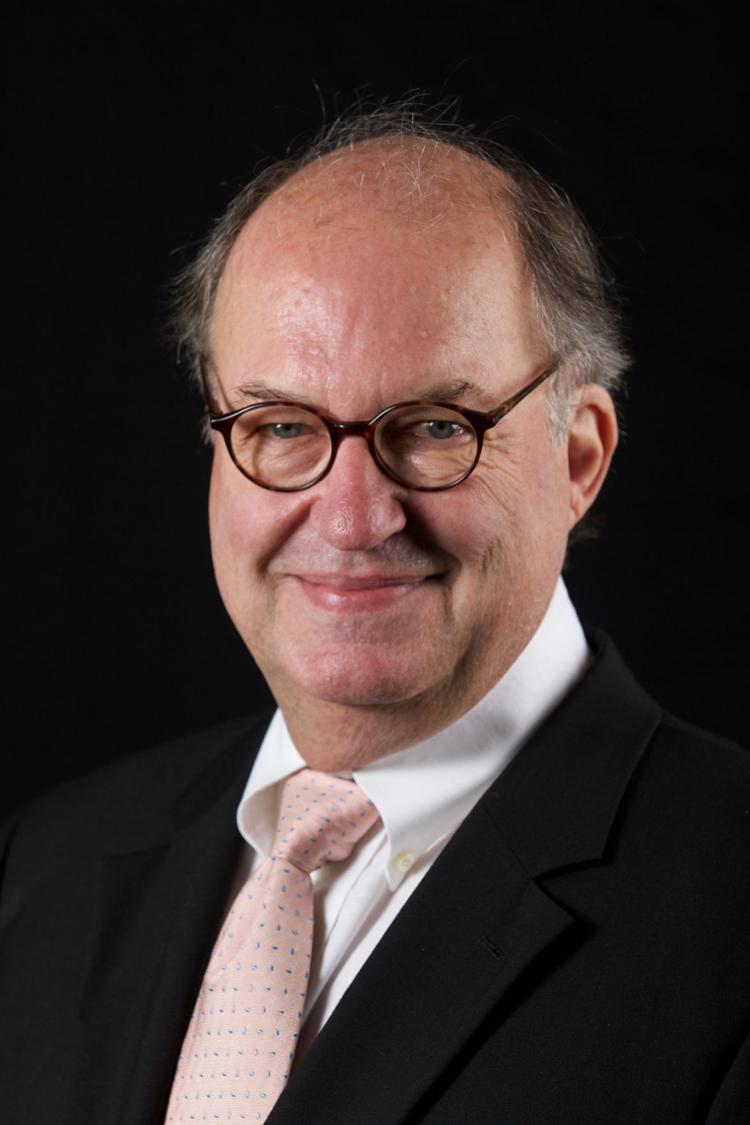 District 2:
Wayne Christensen, former executive director of Knox Youth Sports, is focused on improving the sidewalks, increasing police staffing, increasing youth mentor programs and fostering policies that support economic growth.
Christensen said he believes that "children are our most valuable asset," which is the reason his platform emphasizes promoting youth activities.
As a part of his sidewalk initiative, Christensen plans to build or repair three miles of sidewalks in each district each year for a total of 18 miles a year.
"As I go door to door to meet the citizens of this city, it is evident that sidewalks, and in some cases our overall infrastructure, has become a low priority for the city," Christensen said. "I think we must change that."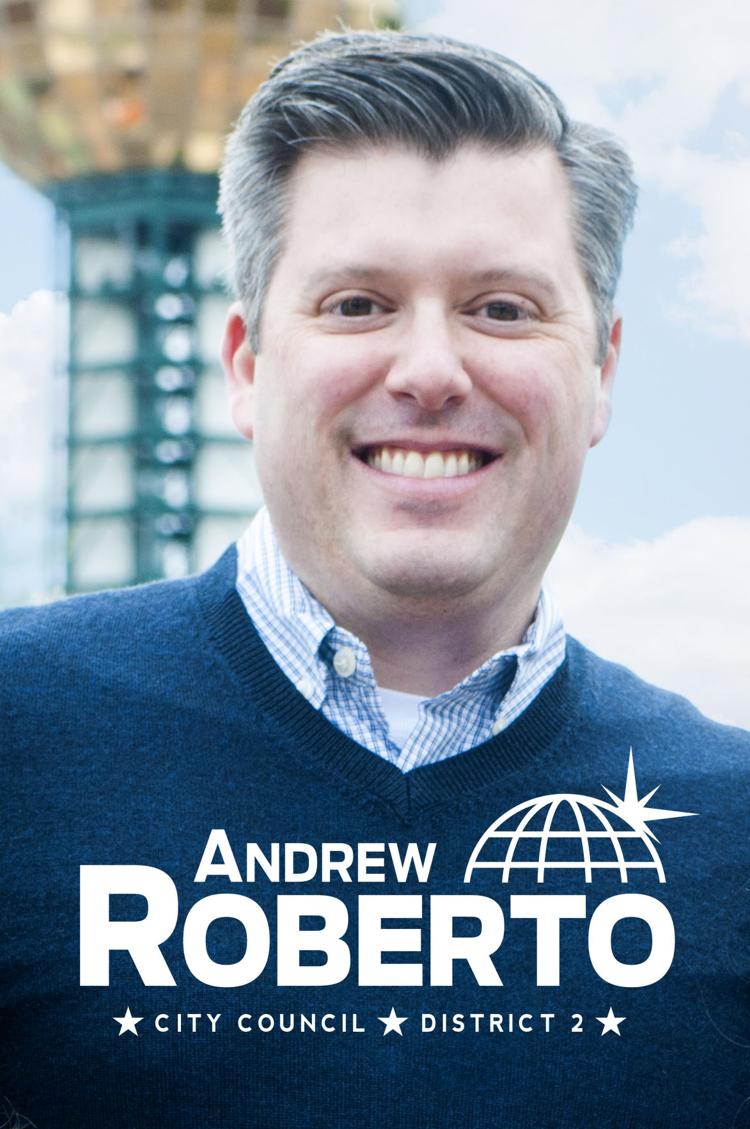 Andrew Roberto, a partner with The Lawyers of Brown and Roberto, has said his focus is on protecting "the integrity of our community" as well as on economic growth.
"I believe in Knoxville. I grew up here, I was educated here, I am raising my two daughters here. I am fortunate to be a small business owner here, and my future is here," Roberto said. "My family and I have been blessed by this community, and I want to work to ensure that all Knoxville residents have access to the same opportunities."
Roberto supports leveraging Knoxville's position with regional businesses to provide "more meaningful work opportunities" for Knoxville citizens.
He has also said he is committed to "preserving the individual character of our neighborhoods in the second district and throughout our city." Roberto has proposed updating the outdated city ordinances to help neighborhoods along with enforcing more community policing to help officers become more acquainted with the areas they monitor.
District 3:
James Corcoran served as a regional outreach director for the Tennessee Lawyer's Assistance Program and is currently on the Board of Zoning Appeals for Knox County. Corcoran's platform emphasizes reducing "unfair tax breaks to the elites," restructuring taxes and government spending and improving sidewalks and neighborhoods.
A self-proclaimed "fiscal conservative," Corcoran has said he wants to keep both spending and taxes low, hoping low taxes will attract more businesses to the area. Corcoran believes that thriving neighborhoods cannot exist without quality businesses.
On the issue of taxes, Corcoran said he opposes the unfair competition created by giving business elites tax breaks.
"There has been a recent increase locally in the granting of these incentives for businesses like luxury downtown hotels and luxury apartments, while projects that might legitimately benefit the public — like grocery stores in blighted areas — are not being actively pursued," Corcoran said.
Seema Singh Perez manages an alternative program for domestic violence offenders, according to her website. Her campaign focuses on creating safe communities, combating drug addiction and providing jobs with livable wages.
"I believe most of the violence we see in society begins in the home, with children seeing violence or being the victim of it. We all want to live in a safe community, and this is a place I believe the work needs to start to ensure that," Perez said. "I am running for city council because I think my experience with these issues will be an asset on the council in looking at policy to address issues that are systemic and to continue my advocacy work on a larger scale."
Perez believes economic development should consider the overall impact on the community, keeping businesses local and providing a better quality of life. To solve the increase in property taxes, Perez has said she will bring in city revenue from other sources and perform "smart and intentional" spending.
District 4:
Lauren Rider advocates for building a stronger, safer community as well as spending city funds efficiently. Rider served seven years on Knoxville's Neighborhood Advisory Council and currently co-chairs the Broadway Corridor Task Force.
When it comes to communities, Rider hopes to address city zoning codes in order to encourage community redevelopment and encourage more housing options for everyone.
"Housing is essential to our stability and ability to attract and keep businesses," Rider said. "When demand pushes housing further away from employment, commutes and traffic increase, and quality of life decreases."
Rider has also said the city needs to recruit more law enforcement officers, address community violence, spend and budget more wisely, and maintain reasonable property taxes.
Harry Tindell was elected as a Tennessee State Representative and served from 1990 to 2012. According to his website, Tindell's areas of experience include finance, tax policy, and budgeting issues as well as education, healthcare, and local government issues.
Like his fellow city council candidates, Tindell is focused on providing the district with strong neighborhoods and communities, improved infrastructure, economic development, stable taxes and a variety of outdoor recreational opportunities.
"I will work tirelessly to bring vibrancy and opportunity to our city while preserving a local flavor to our growth and keeping with each community's unique character," Tindell said.
Amelia Parker, a certified write-in candidate, continued her campaign through public support after her tie with Tindell.
According to Parker's website, the city council voted to select Tindell to move forward with the campaign after the tie, and it was only through the public that Parker was able to "tie a career politician who outspent her 4-to-1."
Parker's platform focuses on three major areas: safe and healthy communities, participatory democracy and human-rights based development. This development entails projects that promote growth and ensure that all Knoxville citizens receive benefits.
Along with safer neighborhoods and equal access to public services, Parker also seeks to improve the public input process and start initiatives that will help those who are most directly affected participate in the decision-making process.
"A strong democracy requires residents to be informed and engaged," Parker said. "This includes innovative tools such as participatory budgeting, community-led People's Assemblies, and other resources that allow community members to not only engage in but also to lead the changes we see in Knoxville."
District 6:
Gwen McKenzie is currently on the Knoxville Area Urban League board and Metropolitan Knoxville Airport Authority Board of Commissioners. McKenzie has also been active in various service organizations, like the Love Kitchen and Habitat for Humanity.
McKenzie's campaign revolves around economic development, community revitalization, youth programs for young people and their families and community policing to deter violence and crime.
"I am running for city council because I am a person that's pretty much sat back for years, and ... pretty much just been a political novice," McKenzie said as reported by WATE 6 On Your Side. "And I felt that this was a great time to step in to be able to make a difference."
McKenzie has said that one of her first priorities, should she be elected for District 6, would be getting the community's input on many of the issues facing Knoxville.
Jennifer Montgomery, business owner and organizer of the Magnolia Avenue Market Area, has said her priorities are mainly in preserving neighborhoods and economic development.
Montgomery supports promoting neighborhood safety, preserving historic neighborhoods and providing a wide range of housing options to support "economic diversity."
While Montgomery also emphasizes economic growth, she has said that the solution requires many different aspects, from civic investment to government involvement in alternative travel routes like greenways.
"I firmly believe in the prudence of careful, thoughtful planning and implementation of economic development programs to promote private investment in our communities," Montgomery said. "In my experience, there is no single, simple solution."
General elections for city council are on Nov. 7, and all registered Knoxville voters are able to vote in all five district elections.