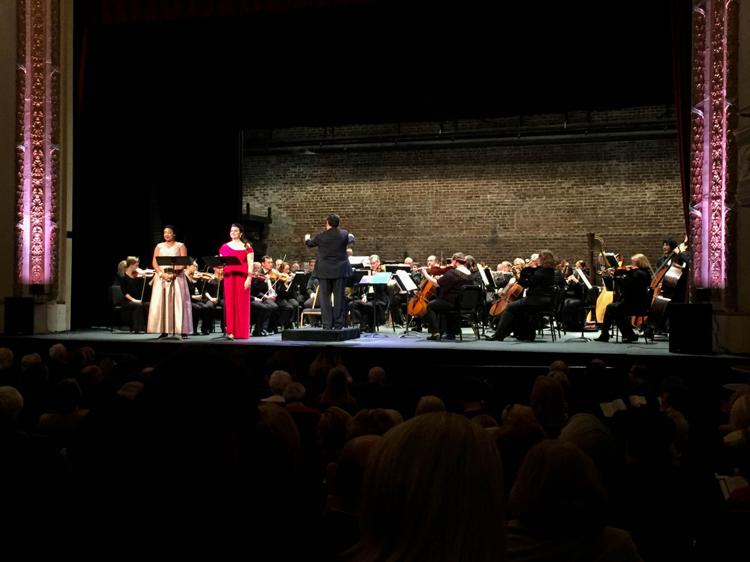 The Knoxville Opera has abruptly lost its storage space, and is actively searching for a new space. 
At the end of December, the Knoxville Opera was informed that the space they occupy is now in the process of being sold. They have six weeks to find a new rental space and need to have everything out by February.
The current space is 11,000 square feet on Western Avenue. The space was donated in 2016 by Schaad Companies. 
"Having to find a new home for our scenery and props in six weeks qualifies as an emergency."  said Knoxville Opera Executive and Artistic Director Brian Salesky. 
The Knoxville Opera is looking for a space to be donated to store the equipment, because their budget does not allow them to rent out a space that will meet all their needs.
The space the Knoxville Opera is looking for needs to be large with high ceilings. One piece of equipment the opera owns is a set of platforms and six columns that are 22 to 24 feet high. The pieces can be taken a part, so they can be stored horizontally or in separate pieces. 
"Knoxville Opera uses warehouse storage because sets and props are reused and repurposed every season." said Knoxville Opera Production Manager Don Townsend.
"If we cannot find a new storage facility in time we will have to use our operating reserves to move everything and pay rent, if we can even identify such a space. But this would only be a temporary fix. Without a long-term solution we will be faced with the prospect of destroying these properties which would have a very negative effect on future productions and budgets." said Salesky.
The future of the Knoxville Opera is at stake due to this issue of space. The Knoxville Opera would have to cut certain programs in order to pay rent for a new, elaborate space. As Salesky references, even just another space like what the Knoxville Opera once had will be hard to find. The space will need to be like a warehouse in order to store everything. The size of all the equipment makes it very hard to find another reasonable space.
The Knoxville Opera produces local opera music and fosters the Knoxville culture. The Knoxville Opera was founded in 1978 and is a nonprofit. 
The Knoxville Opera does a lot for the community and holds many events. These events and programs impact up to 75,000 adults and students each year. The Knoxville Opera funds Opera 101 at their schools, Boys & Girls Clubs, and YMCA After-school Programs. 
The Knoxville Opera would be in a pinch with funding and their budget if they cannot find a donated space to hold their sets and props. The budget does not have room to rent out such a space required for all the large equipment. 
The Knoxville Opera receives funding from The Aslan Foundation, the Tennessee Arts Commission, Pilot Flying J, Regal Cinemas, Knox County, Dr. Sharon Lord, The Sood Family, Nancy and Charlie Wagner, City of Knoxville, The Cole Foundation, KaTom Restaurant Supply, Home Federal Bank, and the National Endowment for the Arts.
If you or somebody you know can potentially donate a space to the Knoxville Opera, please contact Don Townsend (865-599-7961, dtownsend@knoxvilleopera.com) or Brian Salesky (865-643-6600, bsalesky@knoxvilleopera.com).