Easily one of ABC's most popular reality shows, the Bachelorette features 30 men looking for love, including Knoxville-native Jed Wyatt.
Wyatt calls the Smoky Mountains, birthplace of Dolly Parton, his hometown in his ABC bio, but his Facebook page confirms he once called Knoxville home. He currently resides in Nashville as a singer/songwriter.
For the past year, Wyatt has played at venues across Nashville, according to his professional website. Some of his songs include singles "Vacation," "Misery" and "Let Me Dream," which have all released on Spotify.
"Jed finds it easiest to express his feelings and be vulnerable through his music," his bio on ABC's 'The Bachelorette' website says. "But after his last relationship ended terribly, Jed stopped making music and said it was one of the hardest times in his life."
Wyatt, moving on from the past, "is looking for a forever type of love." Some fun facts on his bio include his ability to rap Nicki Minaj's part in "Bottoms Up" and shoot a rubber band with "freakish accuracy." Wyatt's biggest fan is his little sister, according to the bio, and she "thinks that he and Hannah are a perfect match."
"Will Hannah be able to help this songbird sing again?"
Who is bachelorette Hannah Brown?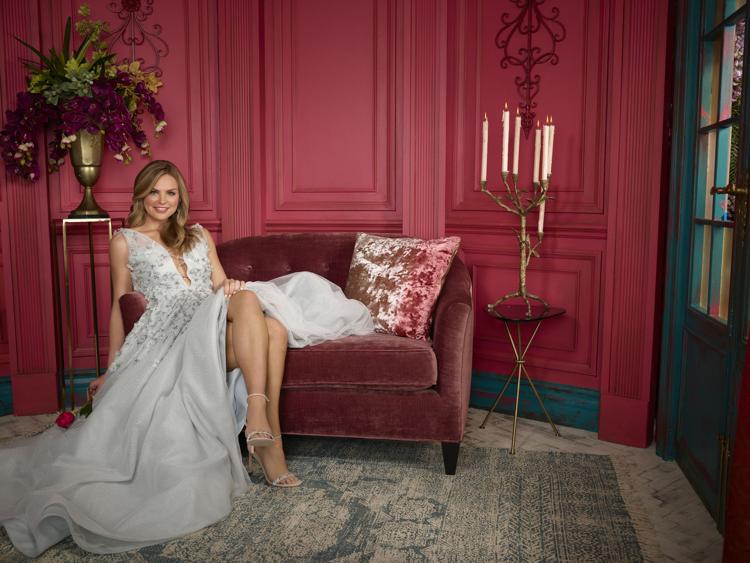 After 24-year-old Alabama native Hannah Brown left Colton Underwood's season of "The Bachelor" earlier this year, she soon found herself next in line as the 15th bachelorette.
Born in Tuscaloosa, Brown studied communications at the University of Alabama and was an interior designer in Northport, Alabama, prior to being cast as a contestant on "The Bachelor." Brown also competed in pageants, since the age of 15, and was crowned Miss Alabama USA 2018.
Brown made it to the hometown episode of "The Bachelor," and she was sent home the same day Underwood brought her to meet his family in Denver. Brown admitted she fell in love, but took elimination well.
"I will not allow myself to not feel chosen every single day," Brown said when leaving the show. "And I'll wait 'til whenever that is."
ABC's Reality Chief Rob Mills told "The Hollywood Reporter" that her natural charm and nervousness was endearing, giving her "something" special.
"Part of it was that she thought she was the dark horse, so she came in and had nothing to lose, saying, 'I don't know, I'm just going to be myself,'" Mills told "The Hollywood Reporter." "There was just something different that we hadn't seen in a Bachelorette before. Very kind of charming and goofy."
"When she had her intro video for "The Bachelor" and she said, 'I'm Hannah—all aboard the hot mess express!', you think that's probably just shtick," Mills added. "And then we figured out, no that's actually true. I think that came through on the live show, too, when she met the first five guys."
Love might be in the books for Wyatt, Brown
Brown and Wyatt appeared on Market Square on April 24, appearing to have filmed some segments. Typically, this means that the bachelorette has been invited to the bachelor's hometown to explore and meet his family.
Val's Boutique shared a photo, showing Brown walking through Market Square and Wyatt hugging a man outside Cafe 4.
"OMG! #knoxville is famous today!!!!," the Instagram post said. "#hannahb and @bacheloretteabc is taping in #marketsquare Did you see her?"
Justin Trammell snapped his own photos and shared them with WVLT, while he ate lunch at Soccer Taco.
"Me and some buddies from work saw a bunch of cameras and a girl we thought kinda looked like the girl who was on 'The Bachelor'," Trammell said in an interview with WVLT.
Familiar with the show, Trammell told WVLT that he watches "The Bachelorette" with his wife.
"They were doing some takes of her walking up to see him. I don't know if they were doing the hometown dates," Trammell said. "It looked like maybe she was coming to see him for a hometown. They just kept filming it over and over. "
Only time will tell how far romance goes for Wyatt and Brown. The 15th season of "The Bachelorette" premieres at 8 p.m. Monday on ABC.