Now that we're all spending our time in physical isolation, what should we do to pass the time when we'd normally be out socializing with our friends?
One of the prime sources of entertainment people are turning to are video games, but what if you want to remain social as well? Luckily, some video games are more fun to play with others and are naturally suited to social interaction.
This list will help you find games that can bring a gathering of friends to the virtual world and will make for great nights, weeks or months, depending on how this all plays out.

"Minecraft"
For me, the first game that comes to mind is "Minecraft." While it can be a viable single-player game, "Minecraft" thrives on a vast array of diverse online servers, almost all of them utilizing plug-ins to enhance the game and make for better community play.
In "Minecraft," quite anything is possible due to its nature as a sandbox game. You and your friend can spend weeks building your dream utopian community together, or you could spend your time exploring, adventuring and raiding other players' bases.
The game is in continued development with a one-time purchase fee.
"Minecraft" is playable on PC, consoles and mobile with varying degrees of updates and features.
"Guild Wars 2"
When it comes to being social while playing video games, multiplayer online games are at the forefront. One great example of this is "Guild Wars 2," an MMORPG that boasts almost universal acclaim with a 90% metascore on Metacritic and an 8.1 user rating.
"Guild Wars 2" is set in the high fantasy world of Tyria and features a beautiful and expansive environment, complete with full societies and cultures. And furthering its adherence to the fantasy role-playing genre, its complete with character customization and party building with friends.
Players are able to explore the gorgeously designed world of Tyria, complete quests and participate in player-versus-player and world-versus-world combat. All of this makes it possible to fully realize your life in a virtual world from the comfort of your computer screen.
While you would need to purchase expansion packs, the base game is now free to play and there are a limited number of micro-transactions.
"Guild Wars 2" is playable on Mac or PC.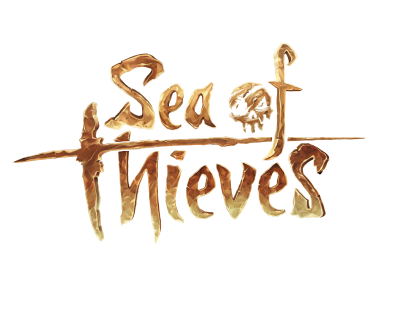 "Sea of Thieves"
"Sea of Thieves" is a 2018 pirate sandbox game that allows you and your friends to sail the high seas. The game won the Titanium Award for best social/family game.
While players have the option of partaking in naval warfare against other ships, the game seems to be at its best when players live up the pirate lifestyle: partying on the deck of their ship, exploring an open world that puts little to no strain on the player and partaking in exciting side quests.
The game is cartoonish in style with less than realistic physics at times, but this allows for all kinds of fun activities such as shooting yourself out of a cannon.
Though it has had a mixed reception by fans and critics, "Sea of Thieves" is the perfect venue to spend your hours socializing with friends while living in the virtual world.
"Sea of Thieves" is playable cross-platform on Microsoft Windows and Xbox One.
"Overcooked 2"
While the other entries have been largely focused around freedom and exploration, "Overcooked 2" is a different breed of co-op experience.
If you've ever worked in a busy restaurant kitchen, you know what chaos can feel like. So how about you team up with your friends and experience that same chaos in a cooking simulator that sets you in the most insane restaurant designs imaginable with the task of cooking meals.
This game is all about players working together in an overwhelming situation, but that doesn't stop you from purposely causing your team to fail or having a blast by simply embracing the impending doom around you.
In 2018, "Overcooked 2" won the Game Critics Award for best family/social game and is available for play on PC and console.