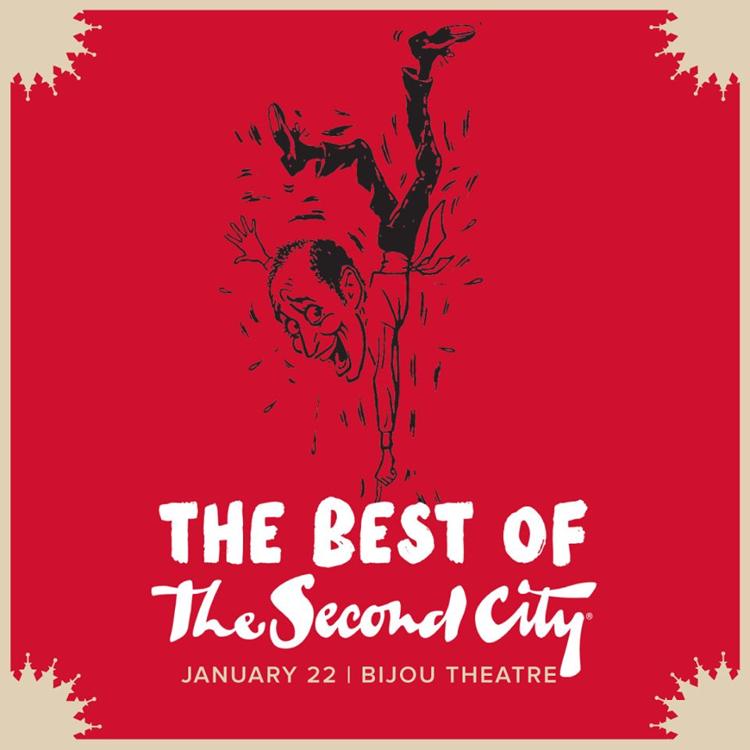 In a world in which mediocre comedy abounds, one improv troupe stands above the rest, delivering funny and relatable content at the low, low price of their dignity. On Wednesday night, The Second City touring cast delivered a load of laughs to the Bijou Theater in downtown Knoxville.
The Second City is a very well known improvisational and sketch comedy theater organization based out of Chicago. It has produced extremely well known stars such as Steve Carrell, Tina Fey, and Stephen Colbert. Though it has grown into a huge network of comedians, groups of six tour around the country to perform a combination of comedic pre rehearsed sketches and improv games that usually require audience participation.
Regarding the improvisational portion of their performance, this particular group did an excellent job of energizing and incorporating the audience into their show. Each member would rotate being the "announcer" of games, and each brought a different energy to the role. For example, Ben Larrison often leaned into his nerdy physical appearance and made himself the joke, while Griffin Wenzler crafted the persona of a hokey, slow talking man of the South.
Both of these tropes were well received by the audience, making it clear that the performers of The Second City understood the desires of the Knoxvillian crowd. All of the improvised lines flowed seamlessly and all were wildly quick witted. They did an excellent job of embracing the given circumstances. From an audience member's perspective, it was interesting to see how quickly they switched between skits and games. There was little dead space within these transitions, which was a key factor in their comedic success.
The sketch comedy was also quite good. One performer, Olivia Nielson, focused her skills into witty songs. One of this reviewer's personal favorites was a jazzy tune in which she and a few backup singers detailed how they were painfully single but then judged their compatibility with different star signs. They would point to various members of the audience and ask them for their horoscopes and then absolutely roast them based off of whatever answer they gave. All of their sketch comedy was relatable in one way or another, which also helped bridge the gap between audience and performer.
Another highlight of the show was a recurring "meth head" that would grace the stage with his presence every so often and simply flail around. All of the members of the cast knew how to utilize their bodies in unusual ways as well, and this combined with excellent witty banter made for a banner show.
The show closed with all of the members asking for different random objects and subjects from the audience and then creating sex jokes out of them, with one of the best ones being, "Sex with me is like the Lion King, because the dad dies IMMEDIATELY."
All in all, The Second City delivered much needed relief from the struggles of daily life. Relatable occurrences for the average American became the butt of quick-witted jokes as the troupe poked and prodded their audience. Engaging and crass, this show is a must see for anyone looking for a good laugh and a good time.