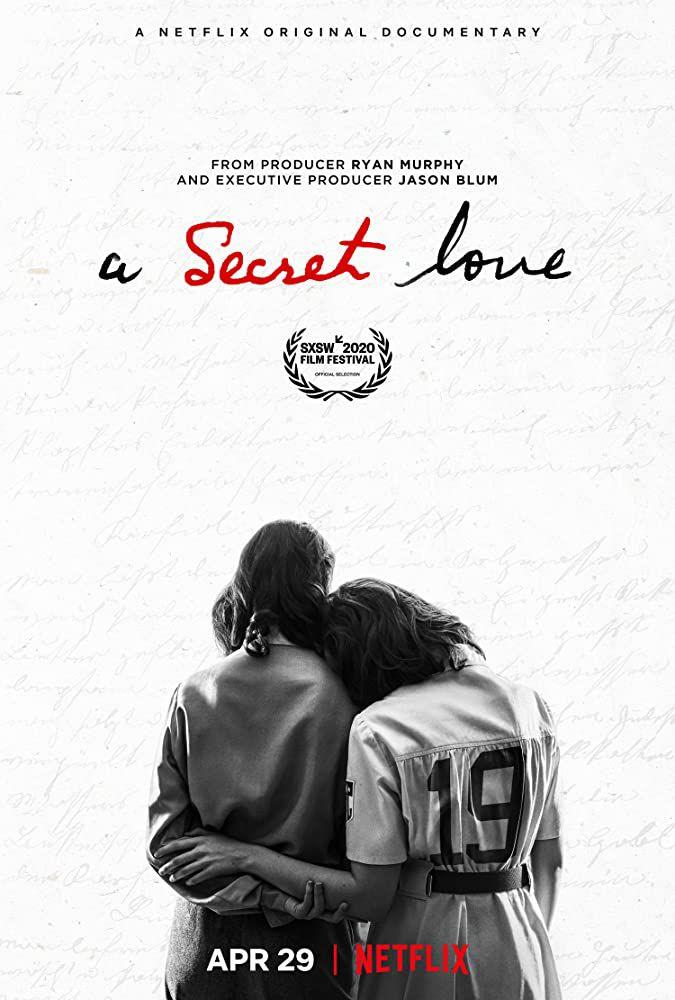 We are now halfway through the month of June, which means we're right in the middle of Pride Month. In celebration of the LGBTQ+ community this year, here is a list of some of the best queer documentaries you can stream on Netflix right now.
The following are fantastic, enjoyable and relevant films. Regardless of gender identity or sexuality, perhaps everyone can gain something from watching these documentaries, whether it be a smile in these trying times or education on topics you aren't as familiar with. Happy Pride to the LGBTQ+ community!
"A Secret Love"
This documentary is fairly recent, and you may have noticed it in your Netflix Recommended when it first came out in April. "A Secret Love" details the lives of two women – Pat Henschel and professional baseball player Terry Donahue – who kept their relationship hidden for almost seven decades from friends and family.
While Henschel and Donahue may be aging, their love certainly is not. They are still as close today as they were when they first met. This documentary is beautiful and sweet, and it makes powerful statements about sacrifice in the name of love and lifelong devotion. You will definitely come out of this film feeling warmth in your heart.
"Trixie Mattel: Moving Parts"
You may know drag queen Trixie Mattel from Season 7 of "RuPaul's Drag Race" and Season 3 of "RuPaul's Drag Race All Stars," or you may know her from her online collaboration with fellow drag queen Katya Zamolodchikova in their popular web series "UNHhhh." What you probably don't know, however, is how challenging it is to constantly develop new and exciting projects and ideas for thousands of worldwide fans at the expense, sometimes, of your personal life.
"Trixie Mattel: Moving Parts" gives insight into Mattel's rise to fame and overall creative process. It also touches on the brief falling out between Mattel and Zamolodchikova due to Zamolodchikova's mental health issues several years back. If you're a fan of Mattel's at all, this documentary is highly-recommended, because you will most likely come out of it with new knowledge.
"The Death and Life of Marsha P. Johnson"
This documentary is a truly eye-opening look into the constant battle for transgender rights fought tirelessly by members of the transgender community.
Black gay rights activist and transgender legend Marsha P. Johnson was found dead floating in the Hudson River in 1992 – a crime that was ruled a suicide by the NYPD. Many believed, however, that Johnson was murdered, including her close friend and fellow activist Victoria Cruz. Now, years later, Cruz uses this documentary to investigate the crime and find out what really happened to Johnson in 1992.
"The Death and Life of Marsha P. Johnson" is not a story to be missed, as it both sheds light on a horrible crime and exposes a flawed justice system that often overlooks members of the LGBTQ+ community.
"Circus of Books"
This documentary came out around the same time as "A Secret Love," but it couldn't be more different.
"Circus of Books" tells the true story of the most popular gay porn shop in L.A., which just happened to be owned by a mild-mannered straight couple, Karen and Barry Mason. Years later, the Masons' daughter Rachel shares her family's legacy with the world in the form of this outlandish and fascinating documentary.
"Circus of Books" is as wild as it sounds, but it also has a lot of heart. It opens the door to many important conversations regarding LGBTQ+ rights, and it will both make you laugh at the absurdity of the whole concept and warm your heart to know people like the Masons exist.