Old City Knoxville is known for its beautiful architecture and storied history; however, a group of artists hopes to change that perception. The Old City Market is an outdoor market that takes place on Jackson Avenue three to four times every season.
The Market was founded last August by the collective efforts of the Old City Association, the Downtown Knoxville Alliance and curators such as the artisan shop Rala.
Nanci Solomon, curator of the Market and Rala, has always worked heavily with other artists, curators and craftsmen to spread art across both county and country to the point where she had to get creative.
"We packed the building with art to the point where there just wasn't any room for more! We realized that we could do our part to revitalize Old Town and feature more artists by hosting an outdoor market," Solomon said.
The market itself is scheduled to coincide with other outdoor markets in Knoxville, such as the Market Square Farmers Market to curate business for small business owners and bring tourism to Knoxville.
The Market is incredibly accessible to independent artisans as the application process in straightforward and only requires a small fee. Over thirty booths lined Jackson Avenue with a wide variety of items from fountain pens, vintage clothing, leather work to hot sauce.
The only theme among the sellers was a creative spirit and a sense of community. Every seller who shared their experience mentioned that the marketplace was a tight-knit group. Recommendations for other sellers were a constant subject in conversation.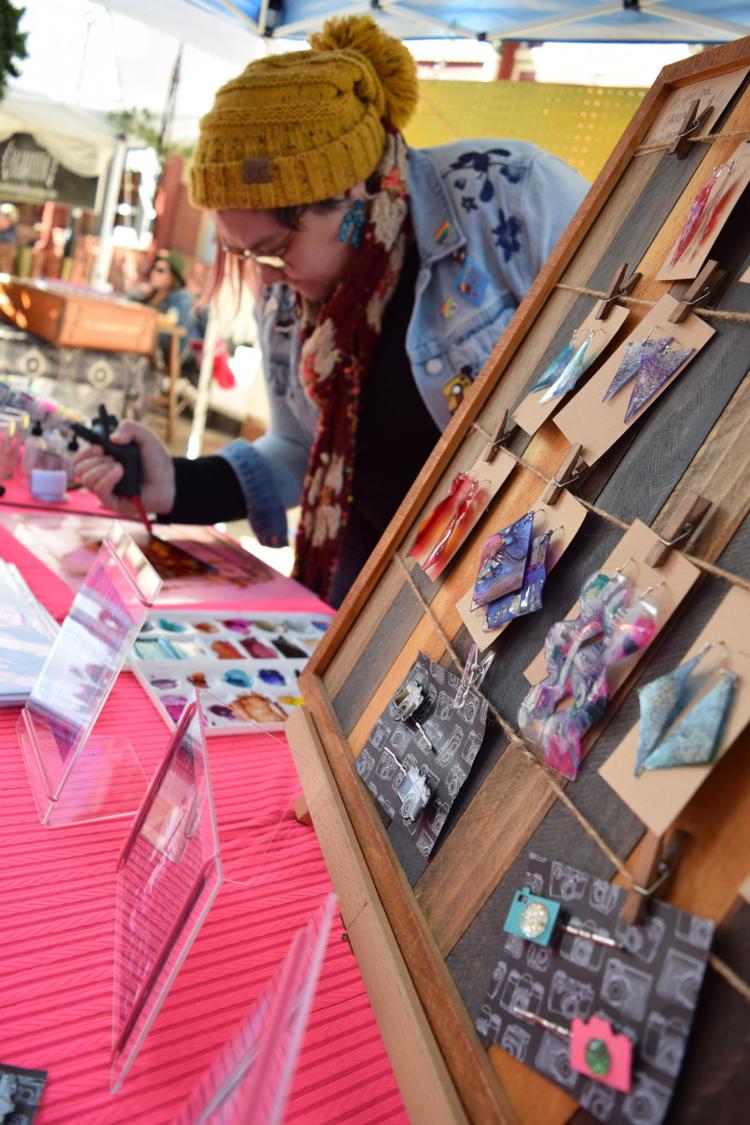 Riley Bronaugh, the owner of Clever Someday Prints, shared a bit on a seller mentality.
"We can really rely on each other. If I need to step away for a few minutes to take a breath, if I need help setting up my tent or if I need a coffee to warm my hands, I know that someone will step in," Bronaugh said.
Many sellers, such as painter Gwyn Pevonka and hand-dye expert Shelby Sparks, take pride in their low waste and ethical products. Sparks dyes all sorts of second-hand apparel and 3D prints using recycled materials and producing little to no waste in the process.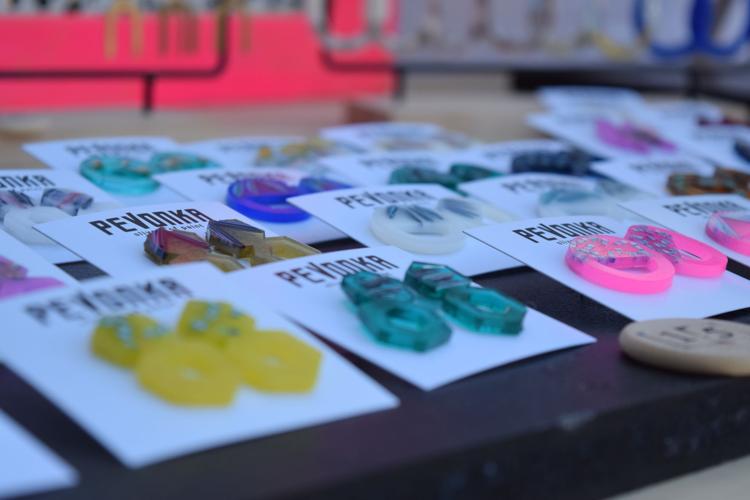 Many booths seemed to pride themselves on ethical sourcing, low waste and recycled materials. While the market in no way advertises itself as being an eco-friendly event, many vendors do fall under that umbrella.
For those interested in attending the market, Nov. 30 is Shop Small Saturday and Dec. 14 is the next Old City Market. Find more information at the Old City Market website.