For students and parents who may not know their way around the shining city of Knoxville, choosing where to eat can be a tough decision. Here is a list of the most well-known, loved restaurants close to campus that anyone can enjoy.
Calhoun's on the River
Known as the restaurant with the "best ribs in America," Calhoun's on the River is the perfect place to go for a nice yet not too extravagant dining experience.
Calhoun's first opened up in 1983 right on Kingston Pike, just minutes from campus. They offer many traditional southern comfort foods like BBQ, biscuits, ribs and much more.
The franchise has many locations all throughout Knoxville, but the one closest to campus is located right on the Tennessee River. Grab a seat close to the window to catch a view of the Henley Street bridge and a glimpse of the beautiful greenery of South Knoxville.
Copper Cellar
Right off campus is a road by the name of Cumberland Avenue, known to locals as the Strip. The Strip is the go-to place for a late night food run for any student or local. However, it is not only home to fast food like McDonald's or Taco Bell, but also restaurants like Copper Cellar.
Copper Cellar has been located on the Strip since 1975, making it one of the oldest restaurants on the Strip. Their motto reads: "Simple foods made with quality ingredients. Served professionally in a clean, attractive atmosphere," and they definitely live up to their message.
Yassin's Falafel House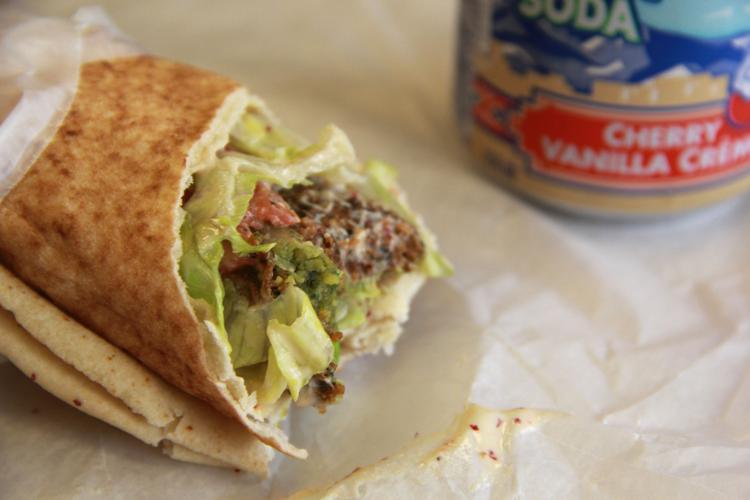 Although it may be pretty easy to find some comfort food like burgers or BBQ anywhere in Knoxville, sometimes it can be a little hard to find something to expand flavor horizons; however, Yassin's Falafel House has it covered.
This cute local restaurant located right downtown supplies Knoxvillians with all their Mediterranean food needs, with delicious gyros, falafel, salads, hummus and more.
Despite the fact that the restaurant was only opened in 2014, Yassin's was named the "Nicest Place in America" by Readers Digest in 2018, leading to the business gaining a huge amount of recognition and appreciation for their comforting service, story and motivation.
The Tomato Head
No restaurant list would be complete without a local pizza place, and the Tomato Head is the most well-known one in Knoxville. Located on Market Square and Kingston Pike, this artsy restaurant has something for anyone who is looking to eat some high quality pizza. The restaurant serves many different unique pizzas, pastas, soups, salads and more.
The Tomato Head consistently works to support local artists of many sorts, as they hold poetry readings, small concerts and display local artists' work. They also hold monthly exhibits for all arts.